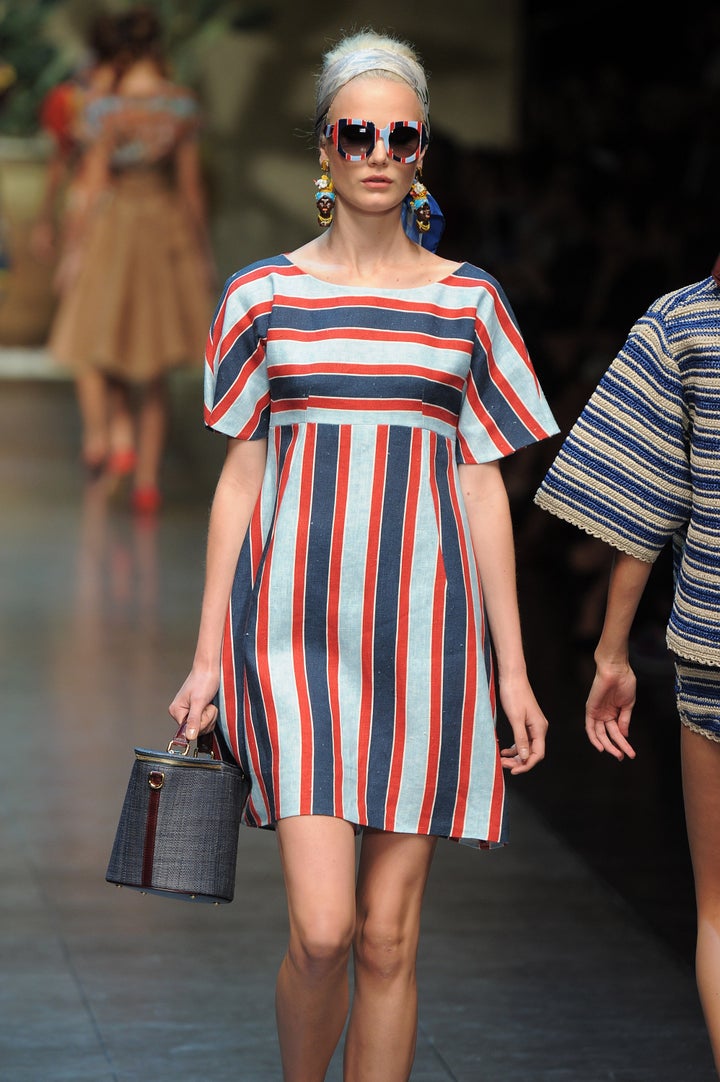 UPDATE : In the wake of the controversy surrounding Dolce & Gabbana's use of Blackamoor imagery in their Spring 2013 collection, the fashion house has issued an explanation on its website Swide.com. The post says that the heads used in their designs are based on "Moorish" figures-- "a term used to define many peoples throughout history...In Sicily's case it defines the conquerors of Sicily." It goes on to explain more of Sicily's specific cultural history behind the figures, including their role in inspiring "beautiful artifacts (vases, lamps, etc). However, as we state in the article below, the images are also seen as taboo, offensive and racially insensitive. The Mammy-looking figures recall a past of slavery and servitude that many don't want to be reminded of--especially via a fashion statement.
Luxury Italian fashion brand Dolce & Gabbana presented their Spring 2013 collection on Sunday -- and while the toy soldier printed dresses and striped rompers were kitschy, it was the images of dark-skinned, slave-like African women splashed on burlap-sack frocks and adorning the ears of models that made some people cringe.
SCROLL DOWN FOR IMAGES OF THE EARRINGS AND DRESSES
In fact, the folks over at Refinery29.com called the looks "cartoonish, debasing, subaltern imagery that would make even your politically incorrect Grandpa think twice." Ouch.
While the decorative images and figurines -- also known as Blackamoors -- of black people dressed lavishly in turbans and jewels are largely considered collectable art, they can also be very offensive. No matter how beautiful they are, the figures still represent slavery. With that said, are you offended by D&G's use of Blackamoors?
Perhaps Domenico Dolce and Stefano Gabbana were simply taken with the beauty of the ebony figures and meant no harm. After all, they didn't call the pieces out as "slave earrings" or "slave dresses" like Vogue Italia's unfortunate gaffe. However, the design duo should have steered clear of anything that would profit from slave culture.
Furthermore, for a show that presented over 85 looks, there were no black models represented on the runway. We can't decide whether it's better there weren't any considering the collection's questionably racist embellishments or if the lack of diversity makes it even worse. Had a black model been wearing the earrings or dress, we probably wouldn't give it a second thought. But don't let the only sign of diversity come via racially insensitive imagery. So not vogue.
Here's a closer look at Dolce & Gabbana's black figurine earrings and fabric print. Check out the rest of the Spring 2013 collection in the slideshow below.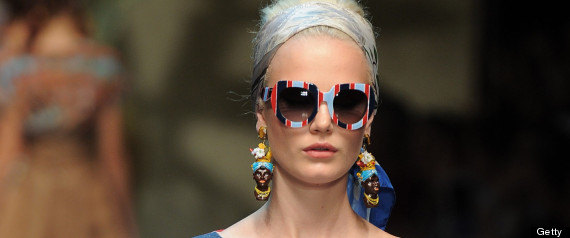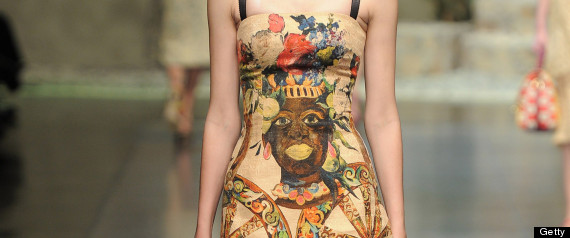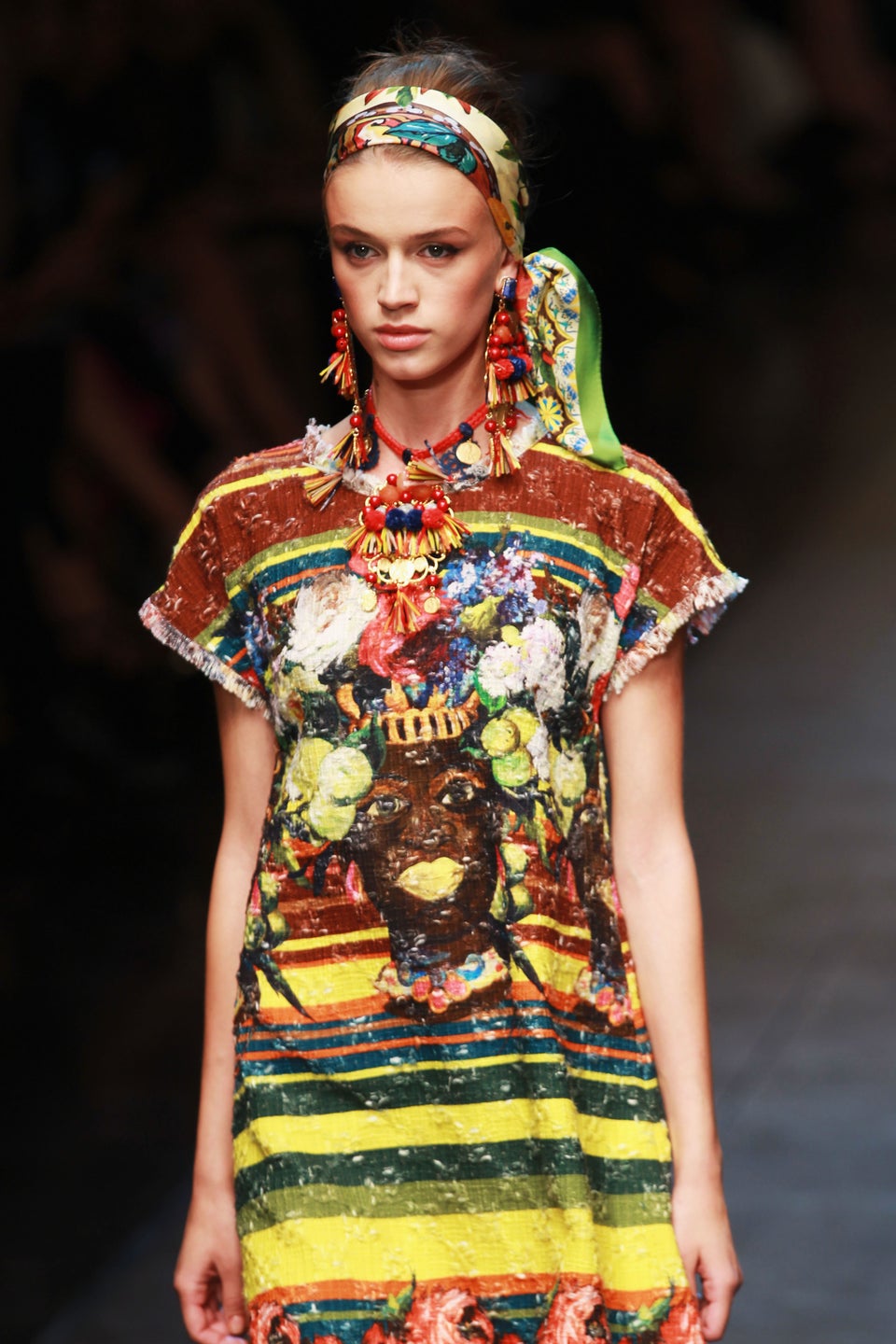 Dolce & Gabbana Spring 2013 Collection
Popular in the Community