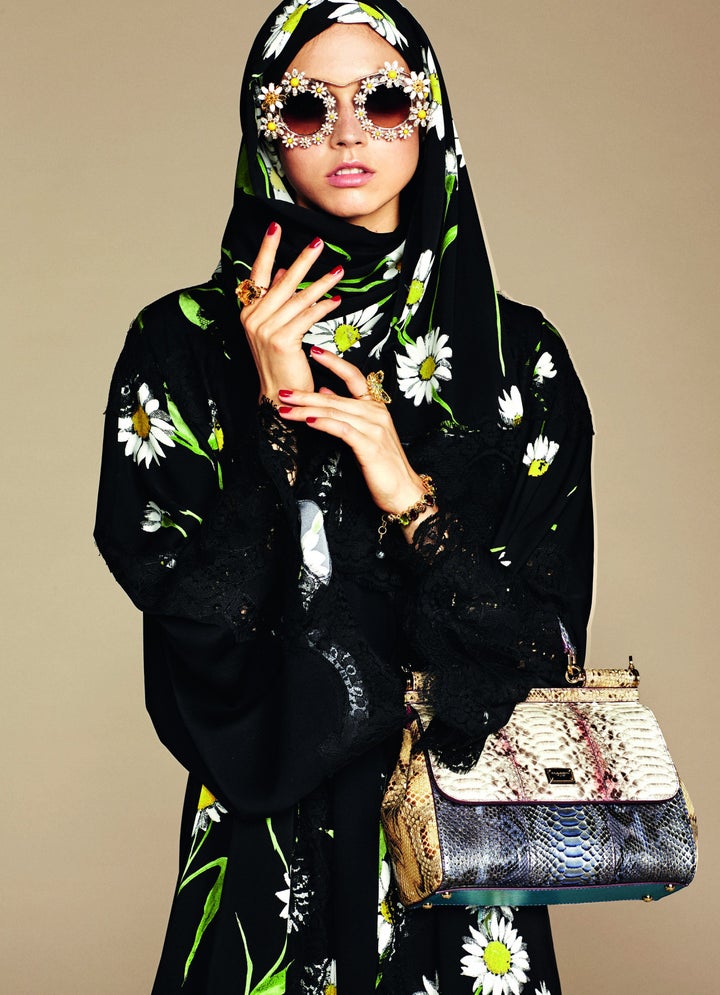 Legendary Italian fashion house Dolce & Gabanna launched its first-ever collection of abayas and hijabs this week, debuting the line on Style Arabia.
While the intended market for this collection is monied Arab and Muslim women in Europe and the Middle East, where the collection will be sold, the clothes -- and the way they are marketed -- may raise some eyebrows.
Abayas, which are worn by many Muslim women around the globe, are long-flowing gowns that emphasize modesty and fully cover the body. Traditional abayas are black, though many come in dark, neutral tones like navy. D&G's abayas come in neutral tones like black, white and beige, alongside punchy pops of color in floral prints -- very much in line with the typical D&G style.
But some of the line's abayas include see-through mesh and cut-out lace panels that show the legs of the model. If these pieces hit racks as they're shown in print ads, it's difficult to see this entire collection as one truly meant for abaya-wearing Arab and Muslim women rather than D&G playing at Muslim fashion.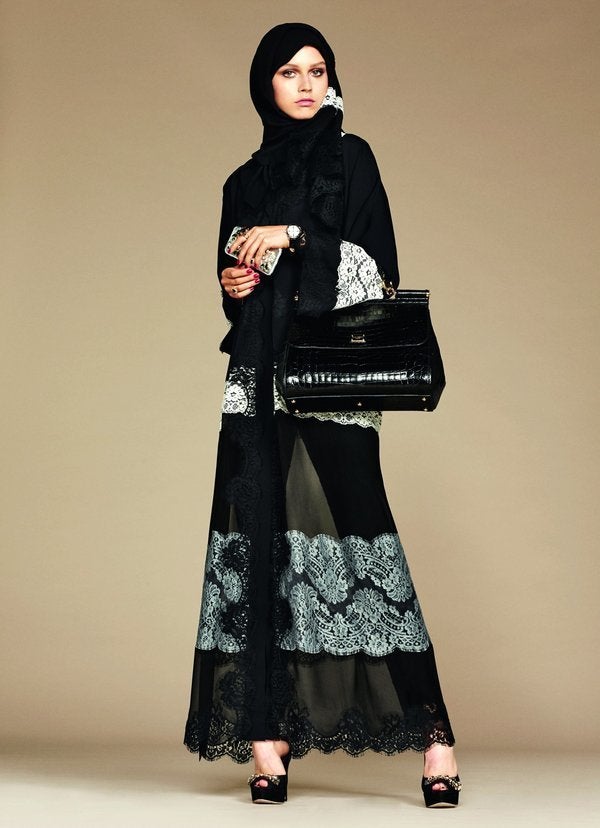 Then there's the question of casting. A press release from the fashion house described the clothes as "an enchanting visual story about the grace and beauty of the marvelous women of Arabia," but the model "is still a white-passing woman that might not even be Muslim," Amani Al-Khatahtbeh of the fashion blog MuslimGirl.net pointed out to Refinery 29.
A Dolce & Gabbana representative declined to comment on this or the designs, saying, "At this time there is no additional information to be released on the collection."
See more from the line below: