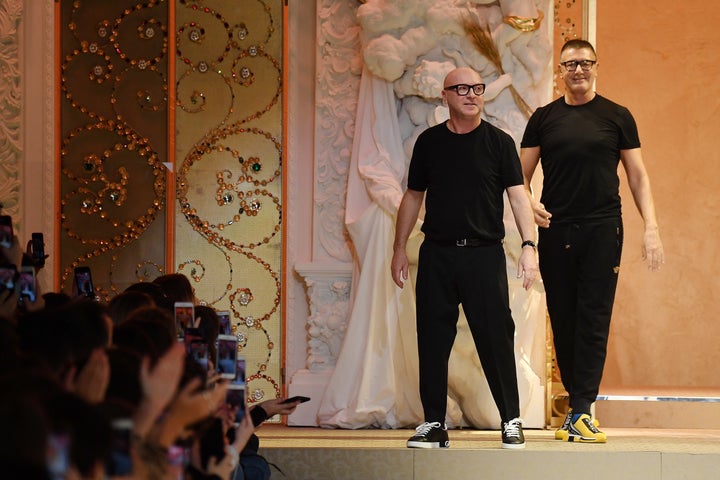 Dolce & Gabbana canceled a Shanghai fashion show hours before it was scheduled after an outcry over promotional videos that many people complained were racist.
"For the moment, please consider this event as suspended until further notice from Dolce&Gabbana," the Italian luxury label said in an email to HuffPost on Friday. The company said on Instagram it had "nothing but respect for China and the people of China," and attributed some of the controversy to a hacked Instagram account.
Dolce & Gabbana angered Chinese authorities, celebrities and others this week with videos posted on social media featuring an Asian model attempting to eat various Italian foods with chopsticks.
The videos, meant to promote what the company called "The Great Show," are narrated by a male voice who tells the model things like, "don't use the chopsticks as knives" and "just use your chopsticks like pliers," according to CNN. The narrator also seemingly mispronounces the brand's name, which some reportedly interpreted as mocking the Chinese.
Diet Prada, an Instagram account that covers fashion controversy, and Business of Fashion, an industry news website, reported the show was canceled by the Chinese government.
People on the Chinese social media platform Weibo accused Dolce & Gabbana of trivializing China's culture and presenting a racist view of Chinese women, according to The Guardian. Within 24 hours, at least one of the videos was removed from the fashion label's Weibo account and the hashtag #BoycottDolce began circulating, The Guardian reported.
Diet Prada, one of the first outlets to cover the controversy, shared what looked to be a screenshot of a conversation between Dolce & Gabbana co-founder Stefano Gabbana and an Instagram user. Gabbana appears to insult China and claims his promotional videos were deleted from Chinese social media "because my office is stupid as the superiority of the Chinese."
Gabbana later wrote on Instagram that his account had been hacked.
Dolce & Gabbana posted a statement echoing Gabbana's hacking claim and apologizing for "any distress caused by these unauthorized posts." The company later posted a second statement lamenting "what happened today" as "very unfortunate."
"Our dream was to bring Shanghai a tribute event dedicated to China which tells our history and vision," it said. "It was not simply a fashion show, but something that we created especially with love and passion for China and all the people around the world who loves Dolce & Gabbana."
Diet Prada reported that 24 models from the China Bently Modeling Agency refused to attend the planned show. Business of Fashion reported a number of Chinese celebrities, including Zhang Ziyi, Li Bingbing, Chen Kun and Wang Xiaoming, also opted out.
This isn't the first time Dolce & Gabbana has courted controversy. Gabbana, in particular, found himself in hot water this year, when he criticized Selena Gomez's looks, drawing anger from plenty of the singer's fans (including Miley Cyrus).
Before You Go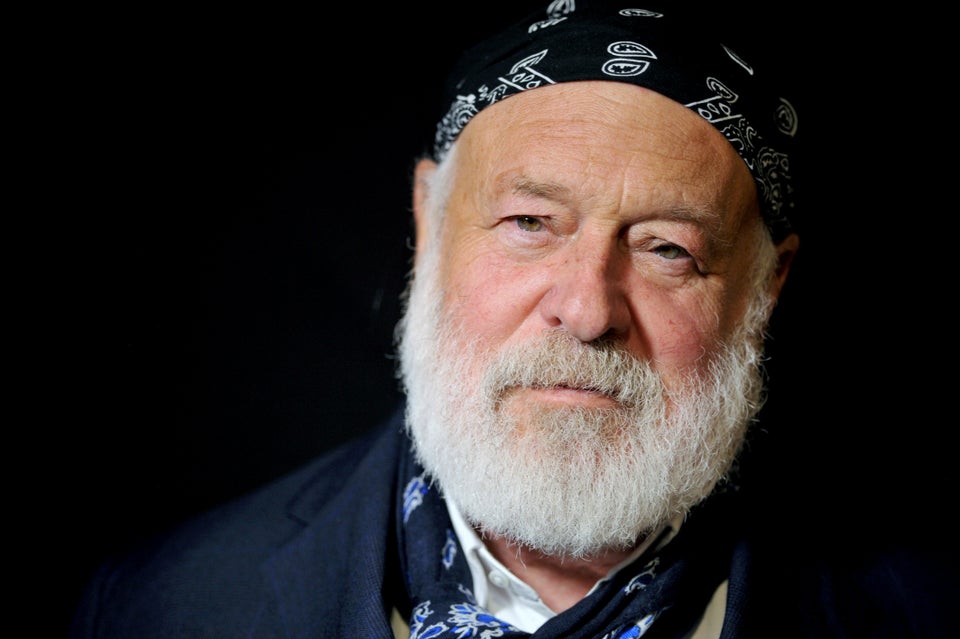 Shocking and Controversial Fashion Moments 2017