Over one thousand people have gathered outside Hong Kong's Dolce & Gabbana store after a store security guard barred a photographer from taking pictures of the store from the sidewalk.
While on the surface the issue is about the jurisdiction over public vs. private space -- according to the Telegraph, one protestor told a TV station, "Trying to ban us from taking pictures in a public space -- shame on them!" -- there seems to be an even more controversial issue at hand.
According to the Wall Street Journal, Dolce & Gabbana defended its decision to ban Hong Kong natives from photographing its store facade, but said that foreign and mainland Chinese tourists were permitted to take pictures.
It's not totally clear why, but some point to the deep-seated and problematic difference between Hong Kong and mainland China's access to democracy and freedoms.
"Since the city's handover to China in 1997, Hong Kong people have faced a lot of setbacks in their fight for democracy and freedom. As there is no universal suffrage and other political rights, they cling very hard on to what is left for them, such as the fundamental right to enjoy public space."
The decision to allow Chinese citizens one right but deny it of Hong Kong residents also stings because some Chinese customers are perceived as luxury-loving big spenders, visitors who will spend large sums and must therefore be appeased.
Either way, Dolce & Gabbana's policy smacks of discrimination and Hong Kong residents are really not happy about it.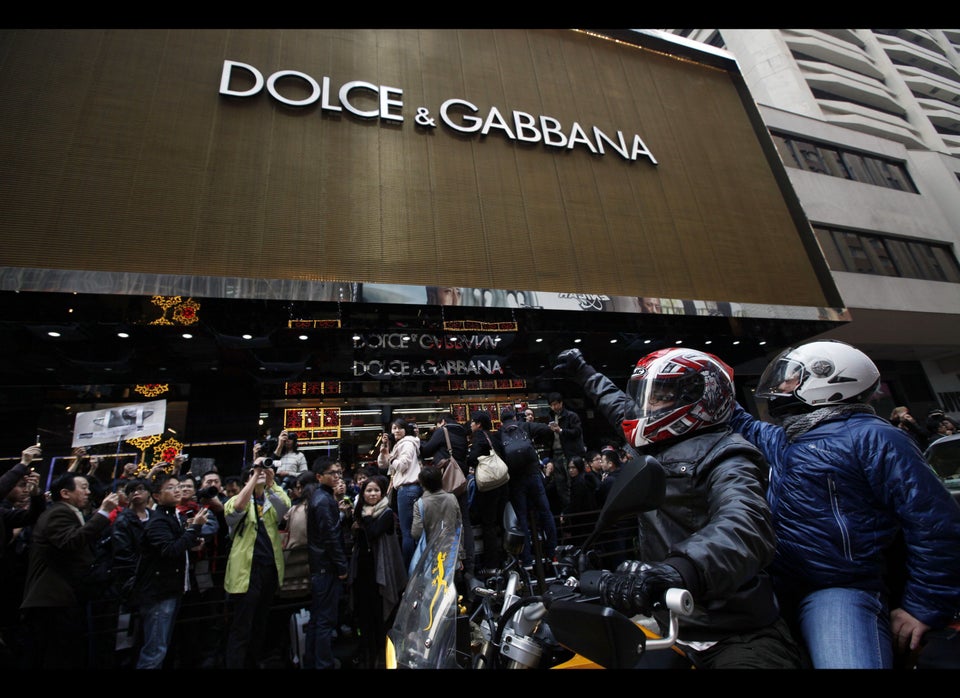 Dolce & Gabbana Hong Kong protests
Related