Text By DANIELA PETROFF, Associated Press
MILAN - Even before the Milan Fashion Week winds down, with Giorgio Armani closing the six-day event on Monday, it is clear the message for spring-summer 2011 is color, color and more color.
Unless your name is Dolce & Gabbana, whose collection presented on Sunday was all white, as candid as a sun-bleached sheet.
Check out pictures from the runway and scroll down to keep reading.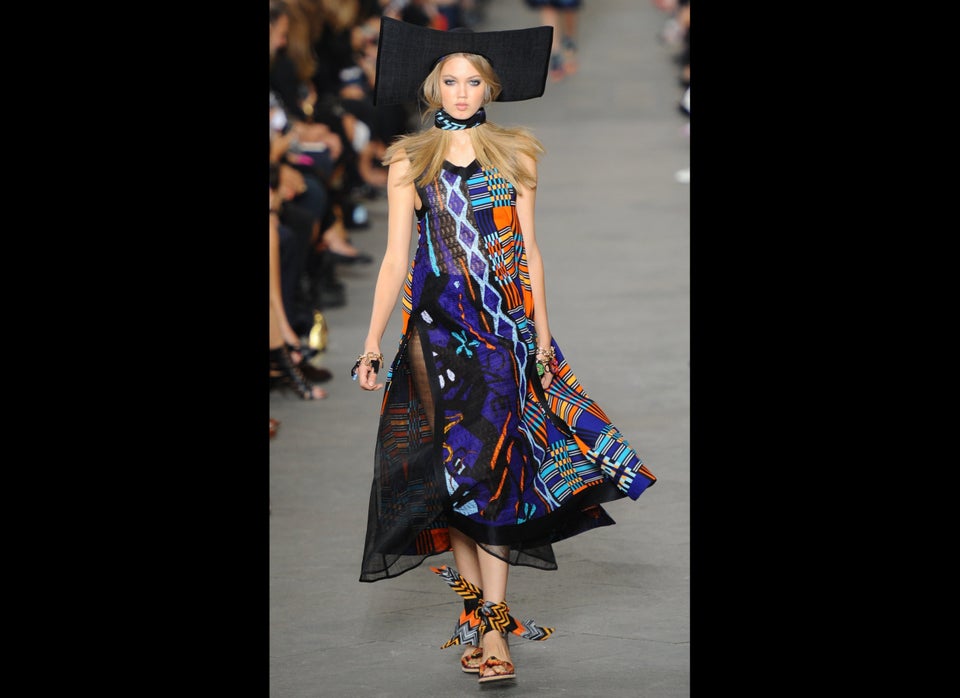 The stand-out color for next year's warmer weather is green, from jade to lime to lawn, a bold choice considering many find green a difficult fashion hue. Other colors include blue, orange, pink and yellow, all as bright as fingerpaints.
Dolce & Gabbana aside, the trend was reconfirmed Sunday when Marni and later Missoni showed collections so bright, you almost needed sunglasses to follow them.
Marni mixed and mingled colors in Mondrian-inspired prints and outfits laden with a myriad of multicolored sequins reminiscent of fish scales. Consuelo Castiglione, the name behind the Marni label, also made heavy use of solid shades, combining different colors in the same outfit -- for example, a yellow top over a blue flounced skirt. Electric blue is her personal favorite.
Missoni wowed the fashion crowd with a multicolored bonanza of zigzags, stripes, circles, squares rectangles and triangles, plus funky printed phrases. The overall impression was part ethnic, part contemporary kaleidoscope.
The shapes of the collection shown in the Renaissance courtyard of the Milan University were as voluminous as the outfits were numerous. More than 50 models paraded under the arches of the courtyard, wearing multicolored knit sandals with fun rounded heels and a square-brimmed sombrero with the zigzag print.
The new Missoni look is made up of ankle-length dresses, maxi skirts, cropped tops and log waistcoats all based on geometric shapes. The favorite colors are "pop acid" yellow, orange blue and green, which stand out even more on the black background of most of the prints.
Meanwhile, back at Dolce & Gabbana, the designing duo Domenico Dolce and Stefano Gabbana wiped out any trace of the many colors they used earlier in the week for their D&G show, to produce the all-white collection dedicated to the grannies of yesteryear.
Like spirits coming out of a long ago wedding trousseau trunk, the models walked down the runway in lacy gowns, bloomers and corsets that created a moment of peace on the Milan runway after all the euphoric color.
Underwear as outer wear has been a Dolce & Gabbana forte, ever since the duo started their fashion empire several decades ago and Madonna was their inspiration.
Sicily has been another leitmotif of the duo, with a passion for all things Mediterranean. These outfits speak of the labor that went into stitching together the wardrobe of a future bride.
Popular in the Community