You'd think they'd have learned their lesson by now.
The Italian brand has come under fire yet again this week, this time over a "Slave Sandal."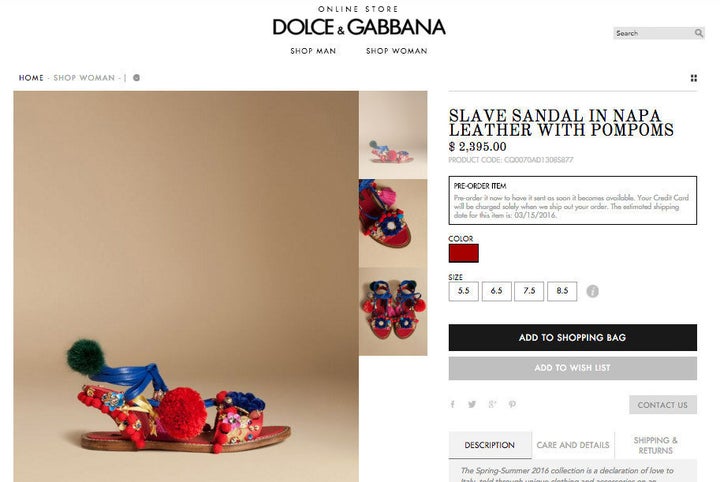 The "Slave Sandal in Napa Leather with Pompoms" recently became available for pre-order on the Dolce & Gabbana website for $2,395. The brand features the sandals in its spring 2016 collection, which it describes as "a declaration of love to Italy."
"Slave" was once a common name for lace-up sandals, according to the shoe magazine Footwear News. The term "gladiator," however, has largely replaced that term in fashion circles.
Social media erupted this week with shock and horror at Dolce & Gabbana's choice of shoe moniker.
It seems the brand noticed the controversy. As of early Friday, the website's description of the sandals has changed significantly.
Related