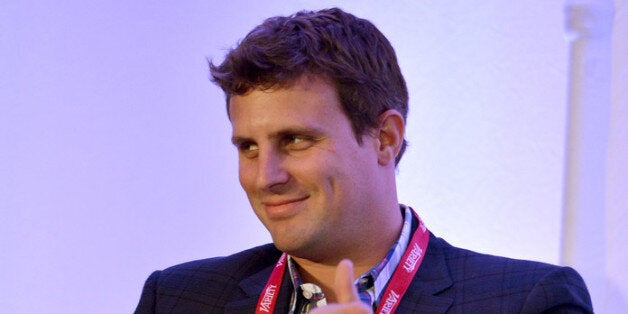 Whatever the reason, it's causing concern for razor sellers that depend on men keeping chins and cheeks smooth to fill their coffers.
One such blade merchant is Michael Dubin, chief executive and co-founder of Dollar Shave Club, which ships disposable razors to its members on a monthly basis. He acknowledged that facial hair seems to be growing in popularity right now, and it's something that he and his competition need "to be aware of."
"That's certainly a trend that could affect shaving," he said.
It is definitely more culturally acceptable in the workplace to wear some type of facial hair than it used to be, but nobody has definitive statistics on how many men are growing "full bushy lumberjack beards" or just a little bit of facial hair, said Dubin, so it's been difficult to assess the impact fully.
The effect of men's desire for scruffier looks can be seen among big players in the industry like Schick and Gillette. In addition, the big brands are facing new pressures from subscription services like Dollar Shave Club, which has come in offering cheaper blades that come right to customers' doors.
Sales of razors, like Schick's Hydro and Gillette's Fusion and their disposable blades, dropped 6 percent last quarter, while unit sales volume plummeted 10 percent, according to Energizer, which owns Schick. These were "the largest rates of decline in the U.S. razors and blade category we have ever seen," Energizer CEO Ward Klein said in a conference call with analysts in July.
Men's shaving is expected to lose its dominance in the overall men's grooming industry for the first time ever, wrote Nicole Tyrimou, an analyst at consumer markets research firm Euromonitor International. The "vogue for stubble," as she called it, is one of the primary culprits.
While this news is bad for all companies that sell razors, many large brands remain propped up by giant conglomerates like Energizer and Proctor & Gamble. By contrast, sales of blades are Dollar Shave Club's primary product -- but the CEO doesn't seem too worried that men may be abandoning their razors in favor of bushy beards.
According to Dubin, Dollar Shave Club shipped about 1 million cartridges to its 300,000 members in July. That number is going up every month, and he expects his subscription model still has room for growth. In fact, while razor "systems" are down, Energizer reported that disposable razor sales are actually up 4 percent this past quarter, the only segment of blades that's growing in the U.S.
Not satisfied, Dollar Shave Club plans to broaden its product portfolio by adding all sorts of new categories for the subscription service in a push to "own the bathroom," the CEO said. Dollar Shave Club currently offers shave butter, wipes and razors. Next year, it plans to have 15 or more types of products.
"Think of all the consumables that you use in the bathroom," said Dubin. "Dollar Shave Club will do some version of that, and there's certainly an opportunity for non-consumables as well."
Even if the U.S. shaving business continues to take its lumps over the next few years, the industry's weak numbers are likely temporary, according to Tyrimou, since beards will eventually lose their cool factor.
"Over the very long term, however, as with every trend, the wheel will turn and suddenly the fashion will be passé," she wrote.
Support HuffPost
The Stakes Have Never Been Higher
Related
Popular in the Community