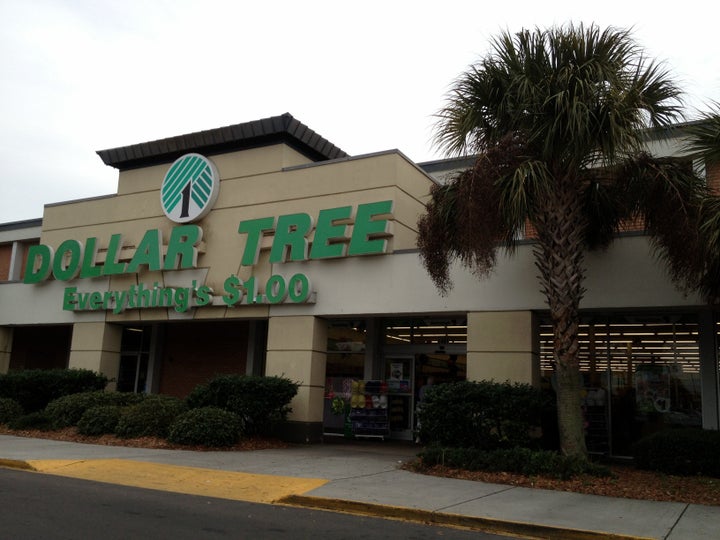 Dollar stores are thriving in this weak recovery as struggling Americans look for deals on the basics.
Dollar Tree, the nation's third largest dollar chain with 4,351 stores, saw its profits rise 15.6 percent to $187.9 million in the last three months of 2011.
"What's driving traffic?" CEO Bob Sasser asked on the company's earnings call with analysts Wednesday. "...New customers finding us all the time, it's still pretty tough out there, unemployment is high, we sell things people need everyday."
Like competitors Dollar General and Family Dollar, Dollar Tree has taken advantage of a bleak economy to expand. The company opened 278 new stores in 2011 and has plans for 315 more in 2012.
Dollar stores, descendants of variety and five-and-dime stores like Woolworth, have become the favorite destinations of Americans looking for cheap food and household products. In turn, dollar stores are expanding their food selections. Dollar Tree, for one, installed freezers and coolers in 376 new stores in 2011, executives reported on Wednesday's call.
Dollar stores have become such popular grocery destinations that some experts are now worried about the health impact of their cheap, processed food. In poor neighborhoods with few traditional grocery stores, some residents have come to depend on dollar stores for staples.
"I think our customer obviously is looking for those goods, those basic everyday consumables " said Kevin Wampler, Dollar Tree's CFO on Wednesday's call. "And we're providing that."
REAL LIFE. REAL NEWS. REAL VOICES.
Help us tell more of the stories that matter from voices that too often remain unheard.