After being fined repeatedly for workplace safety violations in recent years, discount retailers Dollar Tree and Family Dollar have reached an agreement with federal regulators to address what inspectors found to be widespread hazards inside their stores.
The Occupational Safety and Health Administration announced Wednesday that the two chains will conduct a nationwide assessment to find the "root causes" that led to violations for blocked fire exits and other dangers, and develop a plan to resolve them within two years. Dollar Tree acquired Family Dollar in 2015.
As part of the agreement, the company will pay $1.35 million to settle several open inspections and violations. When OSHA informs the company of a hazard in one of its stores, it will have two days to fix the issue or face penalties up to $500,000 under the deal.
Dollar Tree will have to form advisory groups where workers can raise safety concerns, and maintain a hotline where workers can report hazards without fear of retaliation. The company will also hire more safety specialists under the agreement.
Doug Parker, the head of OSHA, told reporters the discount chains had been acting in good faith to address the problems, so he was confident the arrangement would make the stores safer.
"It's really intended to address the root causes of these hazards and how the operations of the company to date have contributed to those," Parker said. "We believe [Dollar Tree] has proposed to us a plan that is genuinely going to make a significant impact on improving safety and health for its workers."
Mike Creedon, Dollar Tree's chief operating officer, said in a statement that the company was committing to "substantial safety policies, procedures, and training."
"Having worked with OSHA over the past several months on this agreement, we now look forward to continuously improving our programs to keep our associates safe," Creedon said.
Customers who've shopped in dollar stores are familiar with the huge stacks of unboxed merchandise that often litter the aisles and make it hard to navigate. OSHA has hit the retailers with numerous fines — and publicized them — for impeding exits, unsafely storing boxes and cutting off access to fire extinguishers and electrical panels.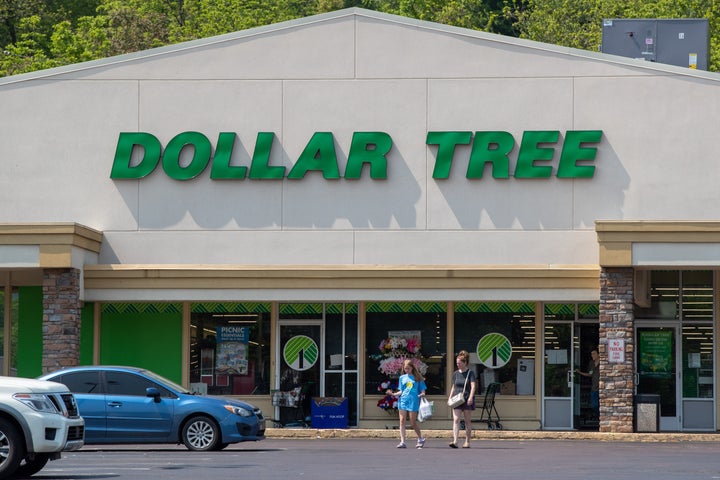 Dollar Tree, for instance, has been cited for such infractions in Georgia, Idaho, Illinois, Massachusetts, Nebraska, New Jersey, New York, Rhode Island, Texas and Wisconsin in recent years. OSHA says inspectors had identified more than 300 violations over the course of more than 500 inspections at Dollar Tree and Family Dollar stores since 2017.
The agency has also repeatedly fined Dollar General, the other leading dollar-store chain, for the same issues. Labor Department officials said they could not comment on any agreements it might be pursuing with Dollar General to address its citations. Regulators recently deemed the company a "severe violator" due to its repeated failure to follow safety protocols.
The repeat citations clearly irritated safety officials. In punny press releases meant to draw attention to the hazards, regulators accused the companies of "discounting safety" and having "danger in stock" at their stores.
The dollar-store industry has boomed in recent years, with Family Dollar and Dollar Tree now boasting a combined 16,000 stores in the U.S. and Canada, according to the company's most recent annual report. Dollar General says it now has more than 19,000 stores in 47 states.
The safety hazards flagged by OSHA appear to stem at least in part from the labor model used in the dollar-store industry. As HuffPost has reported, the stores run on notoriously tight payroll, with managers given limited hours to dole out to employees, leaving them short-handed to stock shelves and perform other basic duties. A ProPublica investigation showed the model also appears to leave dollar-store employees vulnerable to armed robbery.
The agreement with OSHA cannot compel Dollar Tree to add more workers, but Parker said he believes it can still help alleviate some of the problems that come with lean staffing. He said the company will have to identify "challenge" stores that have high volume and little space, and come up with solutions for the problem, which could include adding more hours for staff.
"They're going to have to work through a process to address that," he said.
This story has been updated with comment from Dollar Tree.
Support HuffPost
The Stakes Have Never Been Higher
Popular in the Community