And while we hate to be superficial, she's definitely the cutest candidate in the running.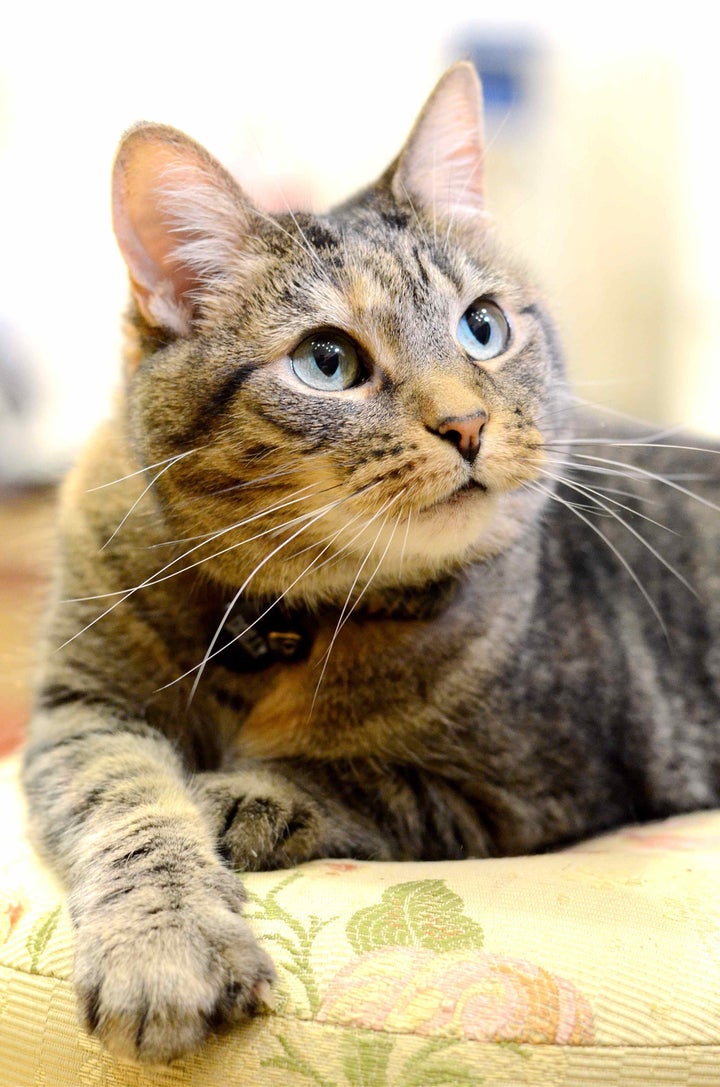 Dolly, Pittsburgh cat and official mascot for WearWoof, a nonprofit dedicated to pets in western Pennsylvania, has announced her campaign for president of the United States, running on the platform #FixAmerica. And don't worry if that sounds a little too similar to the slogan of a certain orange man ― by "fix," Dolly is talking about spaying and neutering your pets. Donations to the campaign go toward providing low-cost spaying and neutering services, as well as procedures for feral and stray cats through trap-neuter-return programs.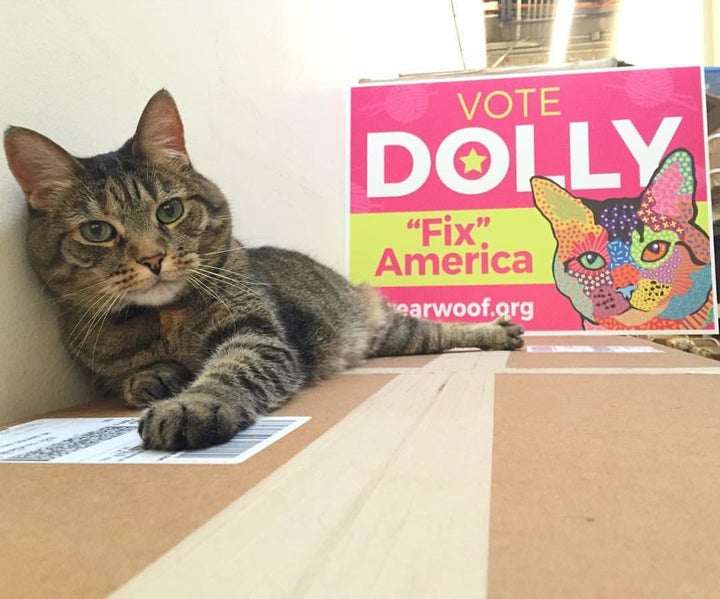 "Health and behavior benefits aside, spay-neuter is essential to reducing the number of unwanted animals entering shelters every year," Nancy Lee, WearWoof founder and Dolly's campaign manager, told The Huffington Post. About 2.7 million animals in shelters are euthanized annually, according to statistics from the Association for the Prevention of Cruelty to Animals.
And Dolly has a life story Americans can get behind. A former street cat, she went through the shelter system and ultimately established herself as a successful business-cat: she is the resident feline at the clothing resale store that funds many of WearWoof's projects.
We asked the tabby about her plans for the U.S. economy.
"The economy that I'm the most interested in is the Charitable Economy," said Dolly in a statement we have to assume was typed up by Lee. "Although we cats rule the internet and Americans spend over $60 billion a year on pet products and services, only a couple percent of the $300+ billion dollars donated to all charitable causes every year in the US go to animal causes."
"After having my morning kibble topped off, I plan to stare at my food bowl with a scowl of contempt until ultimately turning away in pure disgust," she said.