Dolly and Duke are both pit bulls who live in a suburban Indianapolis home, where Dolly just won't stop sitting on her brother.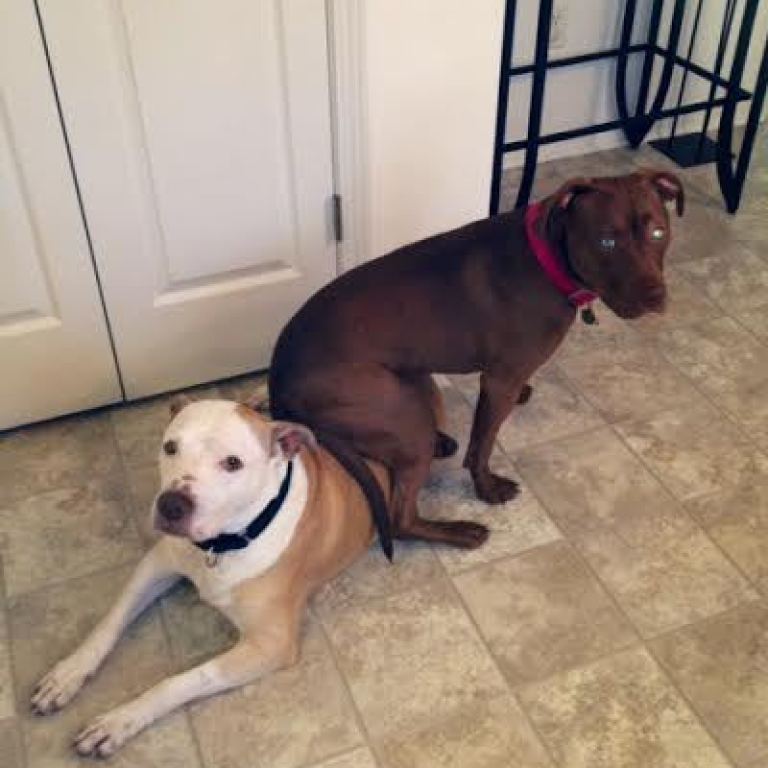 Duke doesn't seem to mind. He is an older gentleman, adopted from a local animal shelter where he was "emaciated and heart worm-positive," having been found alone in the apartment where his previous owner had died, says Angela Eden. Eden brought him home about two years ago after seeing his picture on Petfinder.com.
"[He] still had that huge smile," she says. "He is the most perfect dog."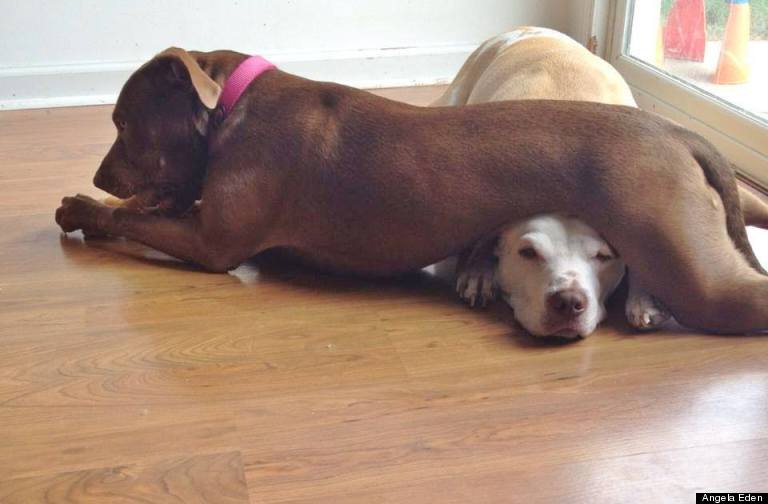 Dolly had things a little easier from the start. She joined the family as a puppy a few months after Duke's arrival -- and a while after a previous dog, a golden retriever, showed signs of aggression and was dispatched to live with Eden's father.
"When my daughter was a year old he started snarling," she says. "It's so ironic because people are like 'pit bulls, pit bulls,' and I'm like, 'Actually, I had to get rid of my golden retriever.'"
With a household that includes a second child and a husband as well as Duke and Dolly, Eden -- who works as a pharmacist at a long-term care facility -- says that her dogs provide her a lot of relief from "stress, anxiety."
"When I need a time out, I seek them," she says. "They know. They're so comforting to me."
The rest of the time? Eden says there's a bit of wrestling, as the dogs "snort around" while Duke "likes to chomp on" Dolly's ears, says Eden. But mostly the pair of pitties snuggle, vertically, with petite Dolly situated atop her patient canine perch.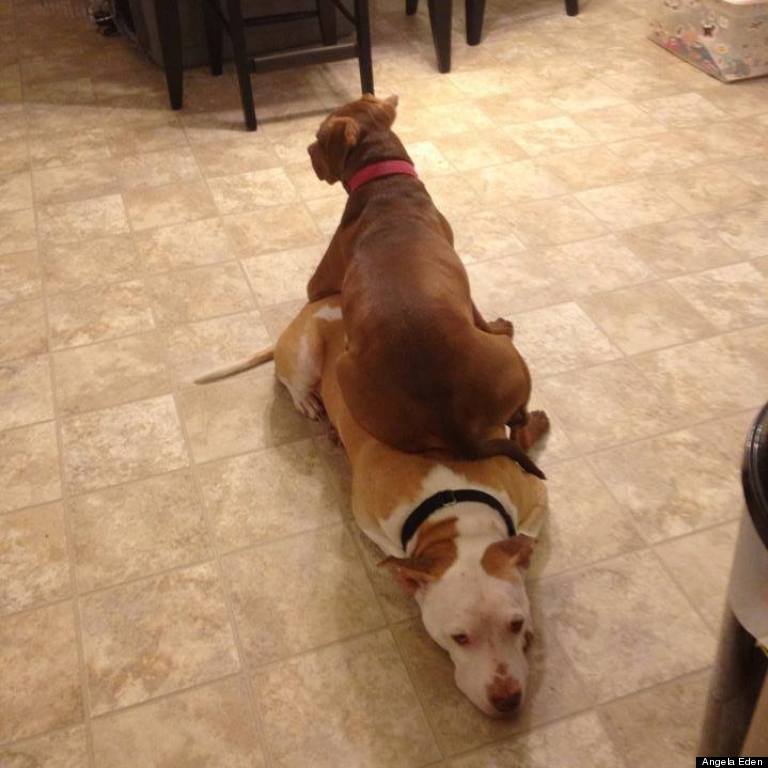 "She will turn around and look first," says Eden, "so she can put her butt on him."
All photos are courtesy of Angela Eden, who provided pictorial proof that Dolly likes to nap on top of Duke, too: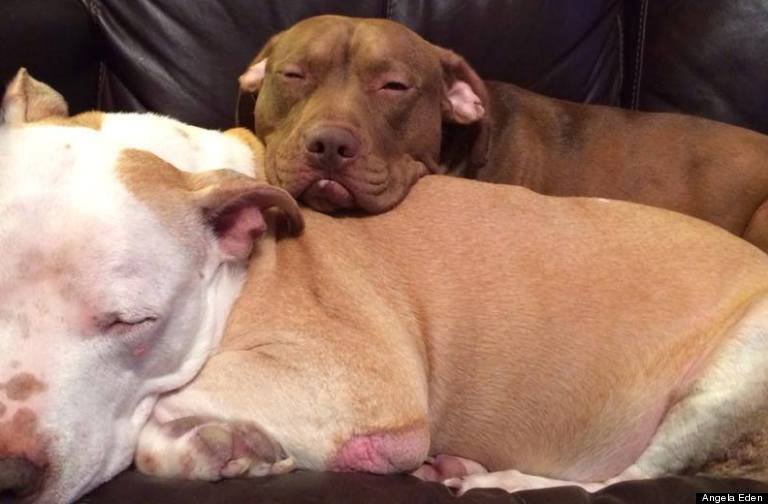 If you love pictures of adorable pit bulls -- which, yeah -- check out The Unexpected Pit Bull's Facebook page, where the photos of Dolly and Duke were first posted. And if you've got animal stories to share, get in touch at arin.greenwood@huffingtonpost.com.
Calling all HuffPost superfans!
Sign up for membership to become a founding member and help shape HuffPost's next chapter