Perfect human Dolly Parton took home the Willie Nelson Lifetime Achievement award at Wednesday night's Country Music Awards, and decided to tone down her typical bold, over-the-top style in honor of the big occasion.
The 70-year-old completely slayed in a long-sleeve form-fitting yellow gown that she paired with matching yellow shoes and that big, iconic, bright blonde hair.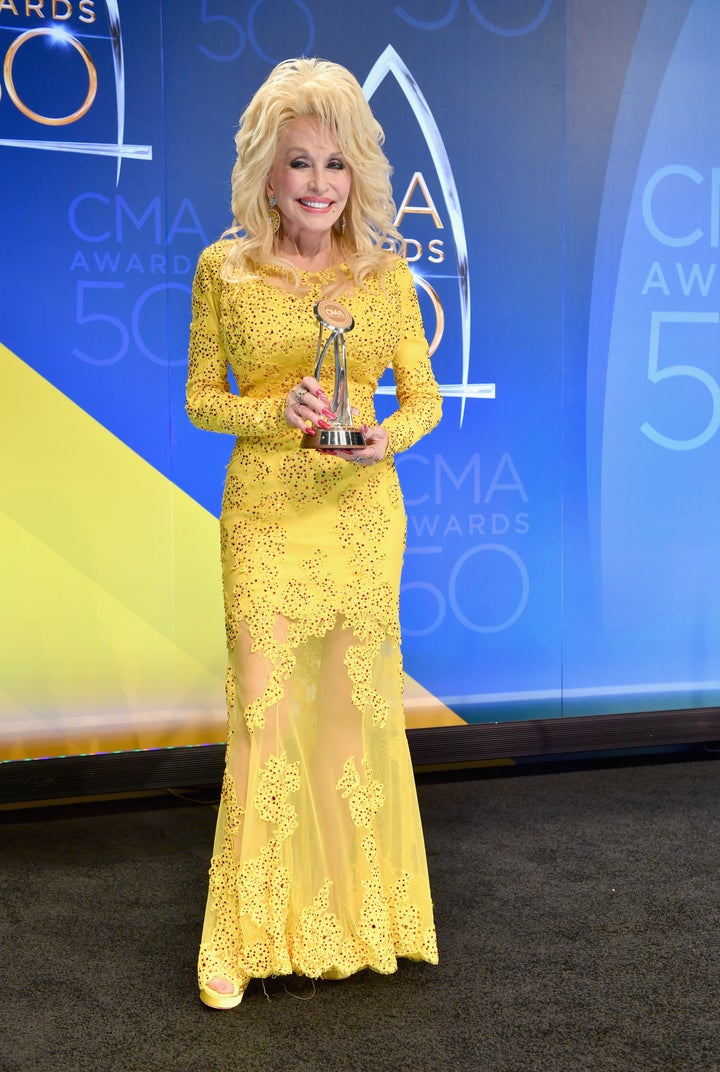 Parton was honored by the likes of Lily Tomlin, Reba McIntyre, Carrie Underwood, Pentatonix and more before taking the stage to receive the prestigious award:
For all Parton's many accomplishments, eternalizing eccentric, sparkly style has got to be one of the top.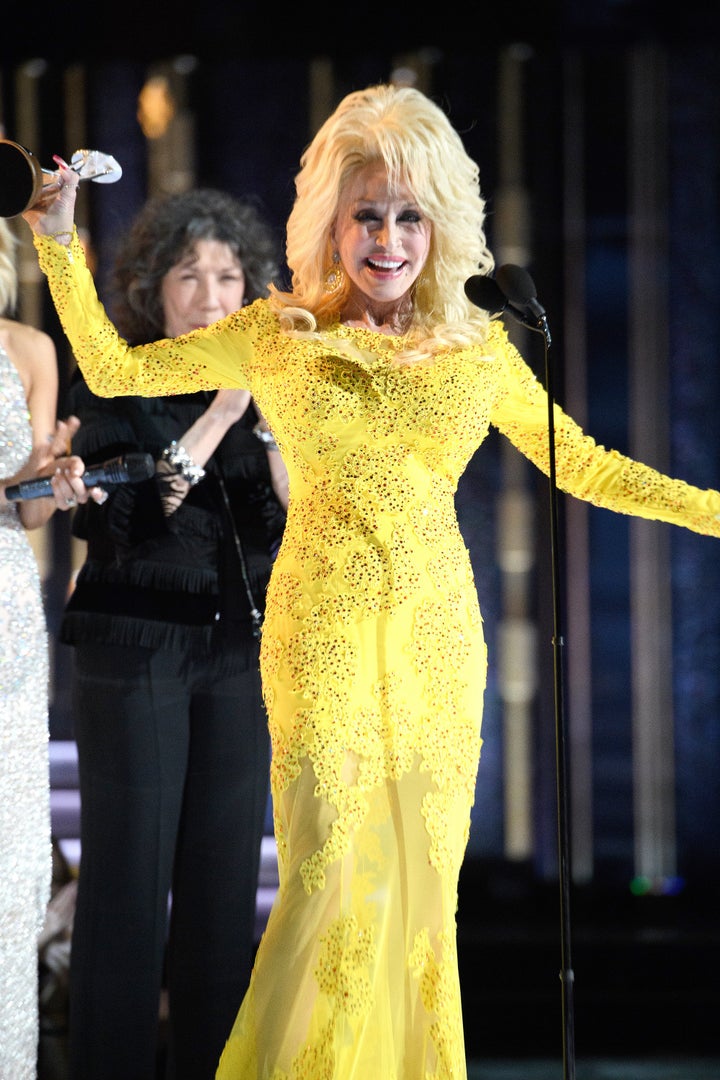 Related
Before You Go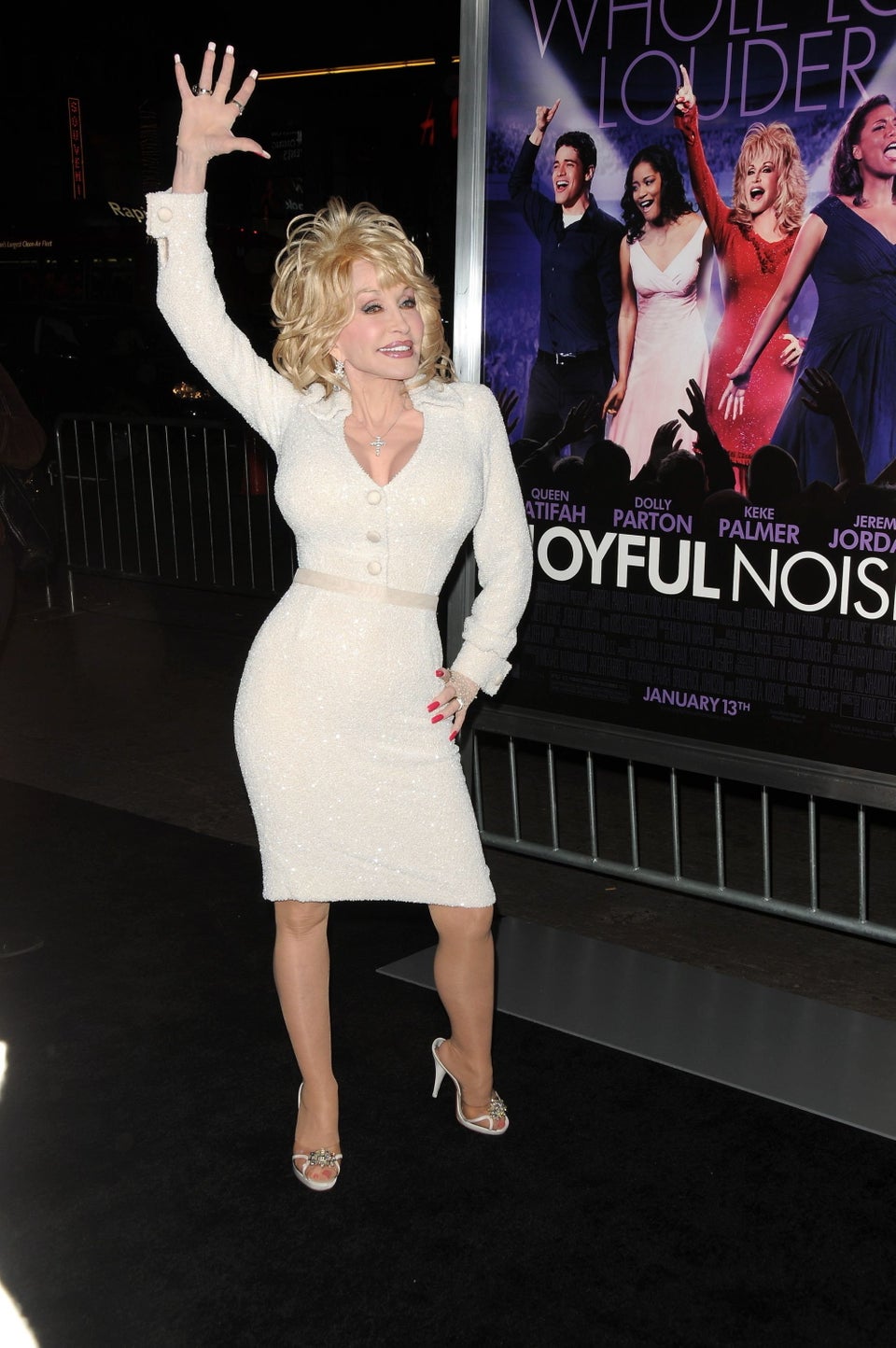 Dolly Parton's 8 Best Quotes