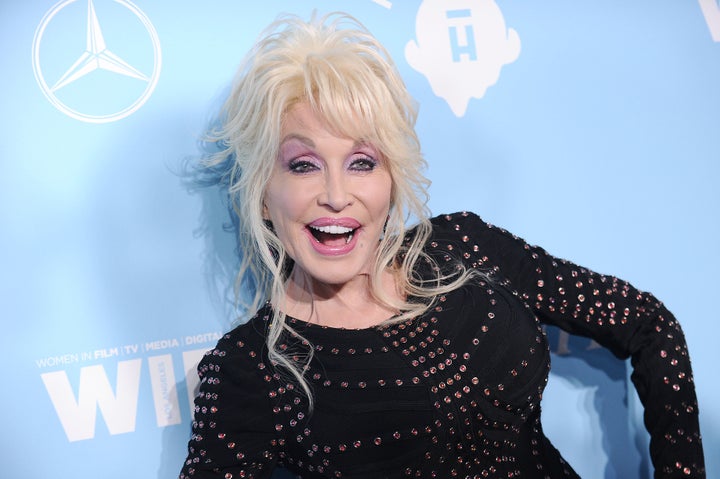 "I like it because it builds confidence in children," Parton told HuffPost of her affection for the story. "'The Little Engine That Could' book, that's what it's really all about ― to not be shy and don't be afraid to try."
That's just one of the messages on the album as well, Parton's first for children in her more than 50-year-long career. All proceeds for the album go to benefit Imagination Library, which is approaching 100 million books donated and has made Parton a hero in the world of children's literacy. It's just a piece of Parton's reputation for giving back to the community: she recently raised $9 million for victims of wildfires in her native Tennessee and on Friday announced a $1 million donation to Vanderbilt's Monroe Carell Jr. Children's Hospital where here niece, for whom she wrote the song "Chemo Hero," was treated for leukemia.
I spoke to Parton (who thinks of her teacherly children's album persona as "Miss Dolly") by phone about how she wrote her new songs (it involved climbing around in tree houses); her Imagination Library; and how she got her special rapport with children.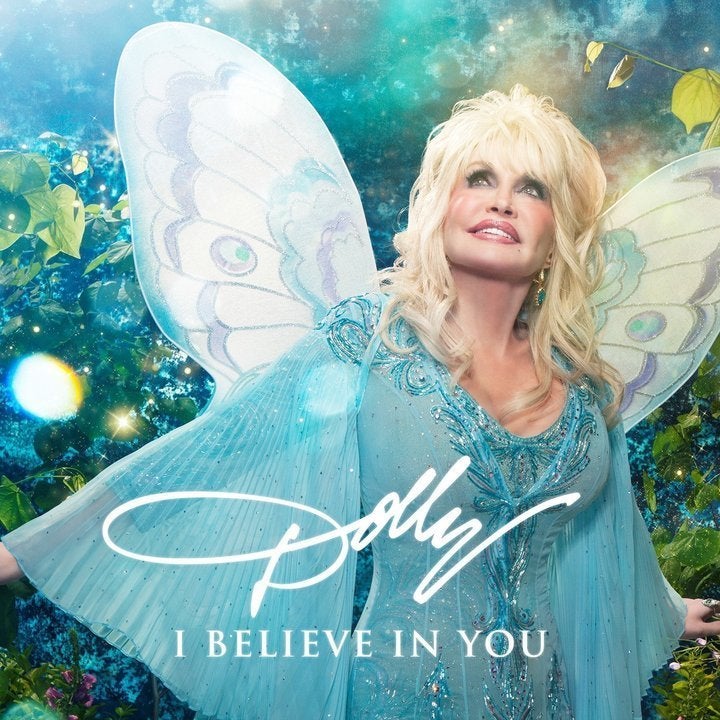 HuffPost: Why did you decide to do a children's album at this point in your career?
Dolly Parton: Well actually I've been wanting to do one for years. I've had children's songs by the stacks for years. I write songs for Imagination Library with all the books that we put out and then I write personal songs for my little nieces and nephews and friends, so it just seemed to be a good time. When I heard that we were just about to give away 100 million books ― we'll cross that line in the next few weeks ― and with the success of the two "Coat of Many Colors" movies, we really gained some new children fans from there. So it just hit me that that's what I should do next musically.
What's different about writing and performing for children?
Oh, well it's completely different when you're talking about children because you're doing more of a teaching thing. I feel like I'm a child when I'm working on these songs. And I try to feel out what I think the kids need to hear or would like to hear.
I have places for children ― for my nieces and nephews and friends ― all over my properties. Anywhere that I have land and houses. I've got stuff for kids. And I usually go up to one of the playhouses or tree houses or up to the playgrounds. And so I just have fun getting into playhouses and putting myself in their little minds. Just putting myself in their little world.
How do kids respond to you?
Oh they love me! I'm like Mother Goose to them. I'm like a cartoon character. I'm over-exaggerated with my look and my voice is over-exaggerated and high-pitched like a kid and I'm joyful with kids and they feel that, too. They feel that I love 'em.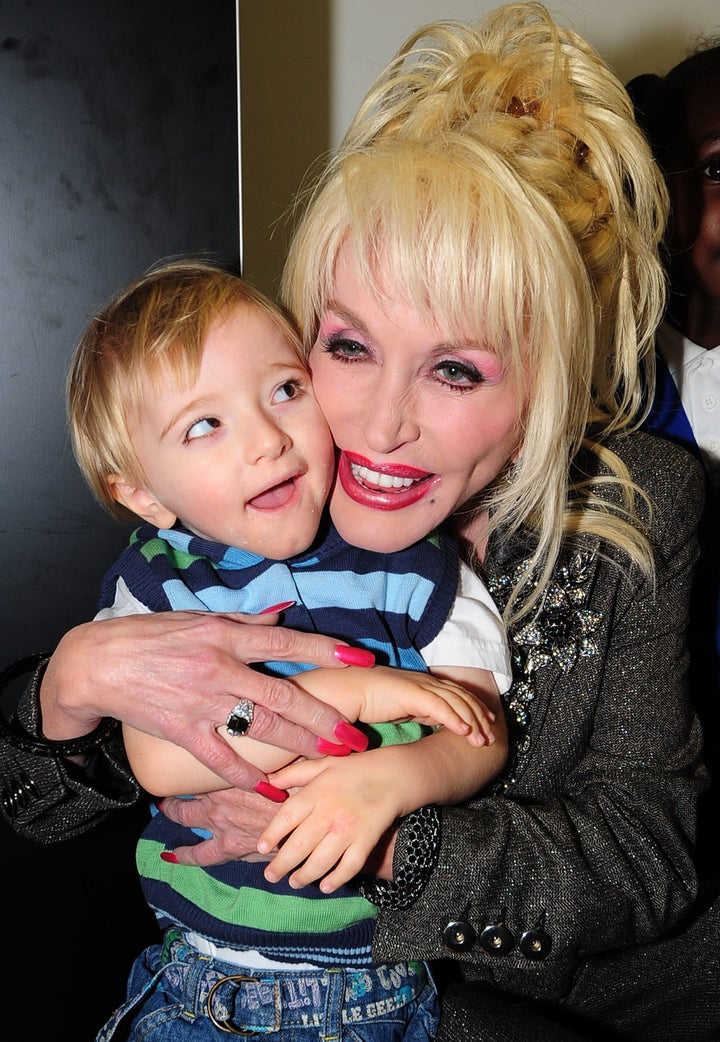 How do you have such a good rapport with kids?
I grew up in a family of twelve, and there's eight children younger than me. Me and my sisters were all like little second mothers to the kids growing under us, so I relate to children and they often ask me questions. You'd be surprised what a lot of my little nieces and nephews come to me and say, "Don't tell mom, don't tell mom" but they want to ask me something or tell me something and they don't want me to tell their parents and I don't! I just help them with whatever the problem is. And I know what to say because I'm a grownup and it's usually their little things you can help them with easier than some grownup complicated problem. But it's important to them.
I know you have a lot of kids in your life with your siblings. Do you have any tips or tricks for dealing with kids?
Well, yeah. I'm the perfect grandma, I'm the perfect aunt, I'm the perfect babysitter, because I don't have children. So I bring them over to visit me by choice. They don't get dumped on me. And when I do keep them, if they get out of line, all I have to do is imply that I'll take them home or call their mom to come get them. Or sometimes if they're really rowdy I'll just say, "Now do you want me to call mom? You're not happy now? You're not happy here? Cause I can call mom." I sweetly threaten them.
It's kind of like a teacher. I kind of always look at myself like Miss Dolly. And in these songs that I wrote I want the kids to kind of think of me like that. This is me teaching them things, telling them things, and the rules in all these songs that we did. So there's songs about every little feeling and everything all the children deal with and go through, and plus they're fun to sing.
What themes or messages did you want to impart to kids through the songs?
I wrote a song on the album called "Makin' Fun Ain't Funny" and it addresses bullying, and of course there's one called "Responsibility" and I teach them how to spell the word and also teach them responsibility. There's one called "Imagination" about just using your mind and how you can go anywhere in your imagination even if you're stuck in your room with time out.
But two songs are very personally important to me. One is called "Chemo Hero," because one of my little neices, Hannah Denison, had leukemia when she was 4 years old and had several years of chemo and had a really hard time. She's fine now and she's my little chemo hero, but I wrote that for sick children like her.
And then "Brave Little Soldier" I wrote for her at that time and it really address other issues in addition to sick children. It's about being brave, and everybody goes through hard times. So those two songs are personally very important to me.
This little CD has got a lot of great messages for all the things that children go through. Like "I Am A Rainbow" ― it has all their colors and moods in it and I address that it's OK to have all those colors, you just have to know what to do with them and how to temper it and how to control it. Hopefully they'll enjoy it.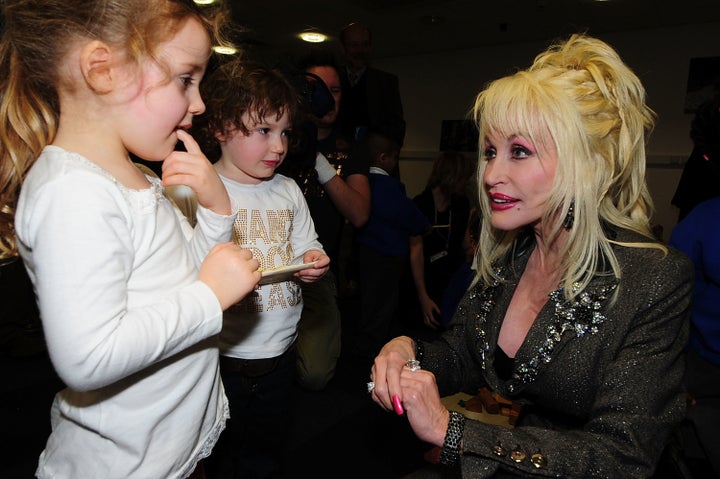 Imagination Library is such an amazing cause. Are there any moments or stories over the last 20 years that you're particularly proud of?
Many stories. I've had so many kids, like kids that are graduating from high school now or kids going to college now, they come and tell me how much the books meant to them. I've had a few of them say how sad they were ― they didn't even want to turn 6 years old because they were not gonna get their books anymore. Just cute little things like that.
Why is it so important for children to have books?
Well, I think it's important for them to have books so they can learn to read. When I first had the whole idea for Imagination Library 22 years ago, it got started because my dad couldn't read and write. And he was always just kind of crippled by that. He thought it was too late to learn after he was grown, but he was so smart and I've often wondered what all he might have done had he been educated. Daddy got to live long enough to see Imagination Library taking off and doing well especially in Tennessee, and he loved it when the kids called me the book lady.
But it's important that kids know how to read because then you can learn about anything if you can read. If you don't have the money to get education, there's a book on everything you want to learn. If you can read.
This interview has been edited and condensed for clarity.