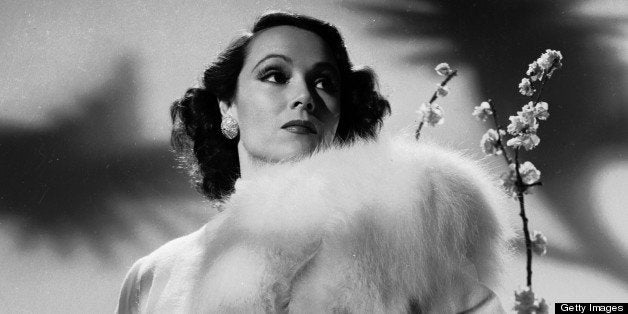 In 1931, Photoplay magazine declared that Mexican film actress Dolores del Rio had the "best figure in Hollywood." And while we're loathe to praise any article -- old or new -- that judges women based on their bodies, the piece reveals some interesting things about the way an "ideal body" was discussed and imagined 80 years ago.
Slate's history blog, The Vault, dug up the Photoplay article in the archives of the Media History Project. In the piece, four "judges" look at famous actress' measurements, including Greta Garbo, Joan Crawford and Carole Lombard, and rate them. (Ugh.) These judges make comments like: "I am satisfied that Greta Garbo is an exception and that she would be far more beautiful, beautiful to the point of being glorious, if she were heavier," and "Bessie has been taking on too much weight recently."
But although the article puts far too much emphasis on women's "figures," proving that not much has changed in celebrity journalism in the last century, Photoplay's writers and judges also end up subverting the idealization of the rail-thin flapper-era body type. "[Dolores del Rio's] selection definitely establishes the superiority of roundly turned, warmly curved figure," the author, Adele Whitely Fletcher, wrote. The piece also emphasizes that stringent Hollywood beauty standards can encourage "starvation diets, rapid decline, tuberculosis and other forms of ill health."
The winner, Dolores del Rio, was a silent film actress who starred in both American and Mexican movies. In the late 1920s she transitioned to "talkies" and later had a years-long love affair with actor and director Orson Welles, who was 10 years her junior.
In some cases, this sort of profile would be published to help promote an upcoming film or to neutralize negative gossip. In this case, the featured picture of Del Rio, healthy and seemingly happy, helped assuage concerns over her extended screen absence due to a kidney infection. While offering this reassurance, the magazine just happened to promote a more realistic female body image along the way.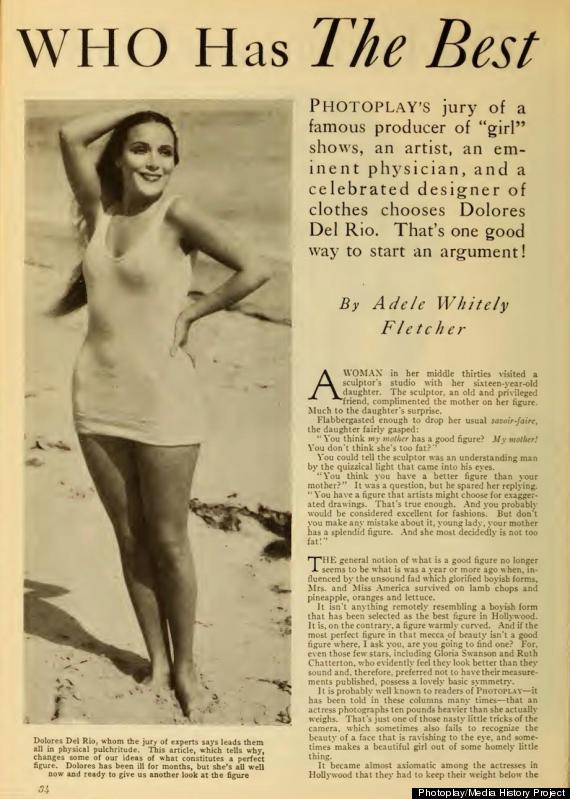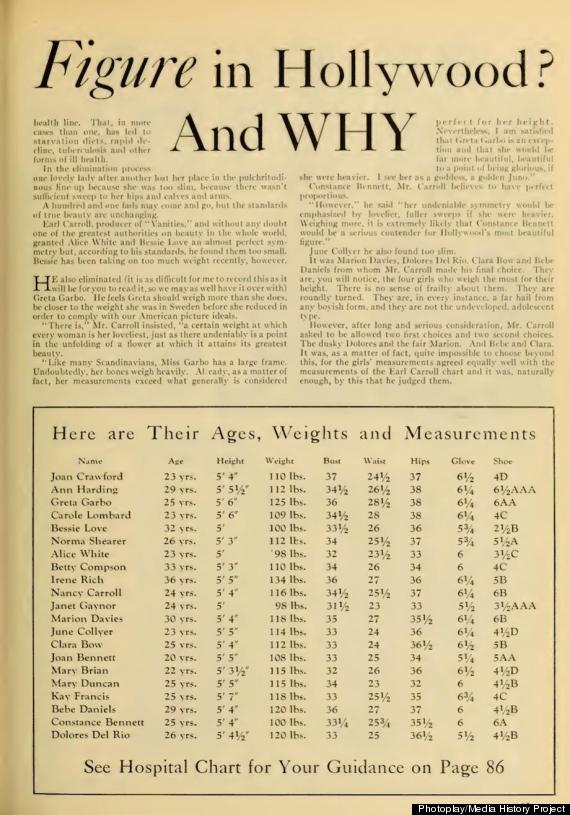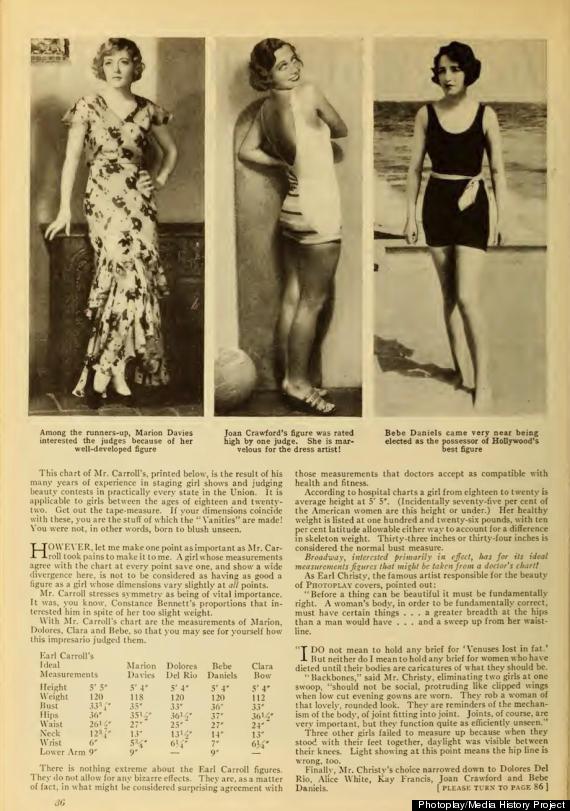 Related
Before You Go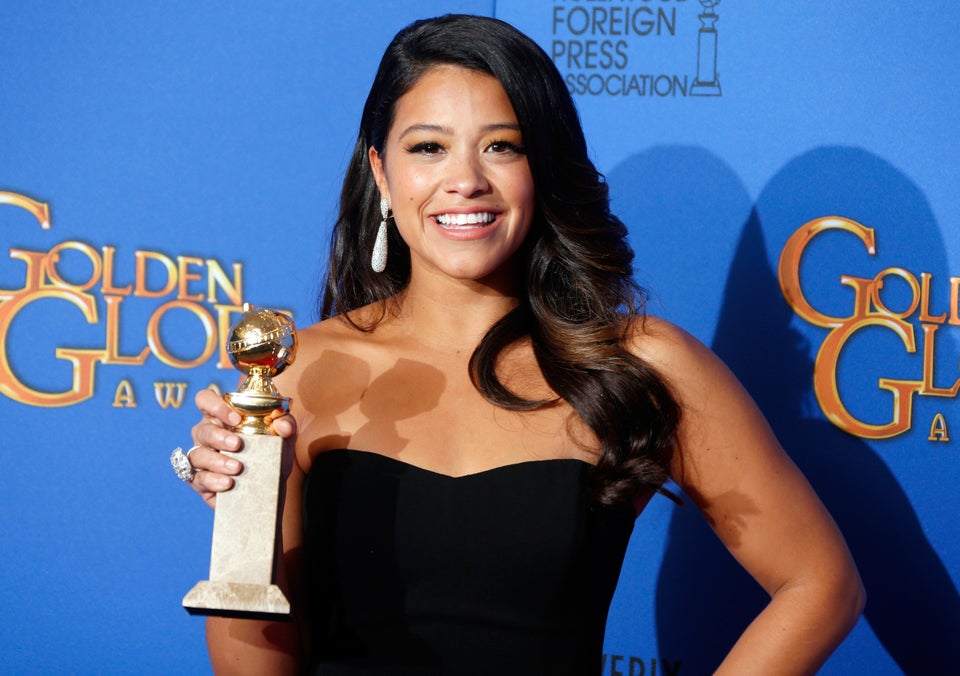 Meet Our Body Image Heroes
Popular in the Community