Huerta, who is responsible for co-founding the National Farmworkers Association, which became the United Farm Workers, first urged the audience to speak up now that Trump will officially be on the presidential ballot in November.
"He insults Latinos like as if we're second-class citizens — like we're newcomers to this country," she said. "Hey, I've got news for Donald Trump: We've been here all along. We helped build this country and we're still continuing to build this country."
To prove her point, the activist turned to her own family history to show how Latinos have contributed positively to the United States for decades. Huerta then broke down why Latinos were such an important part of the country's future.
"We're not a footnote in American history," she said. "We are actually helping write this history! And we're going to take our Latino power and we're going to use it in November. Because our votes will increase paychecks. Our votes will get immigration reform. Our votes will ensure reproductive rights for women."
At the close of her speech, Huerta once again turned her words against Trump.
"Donald Trump, you need to get out of the way," she said. "And if he doesn't, we need to take him out of the way. We will show Donald Trump and his Republican friends who's got the power."
Watch Huerta's full speech in the video above.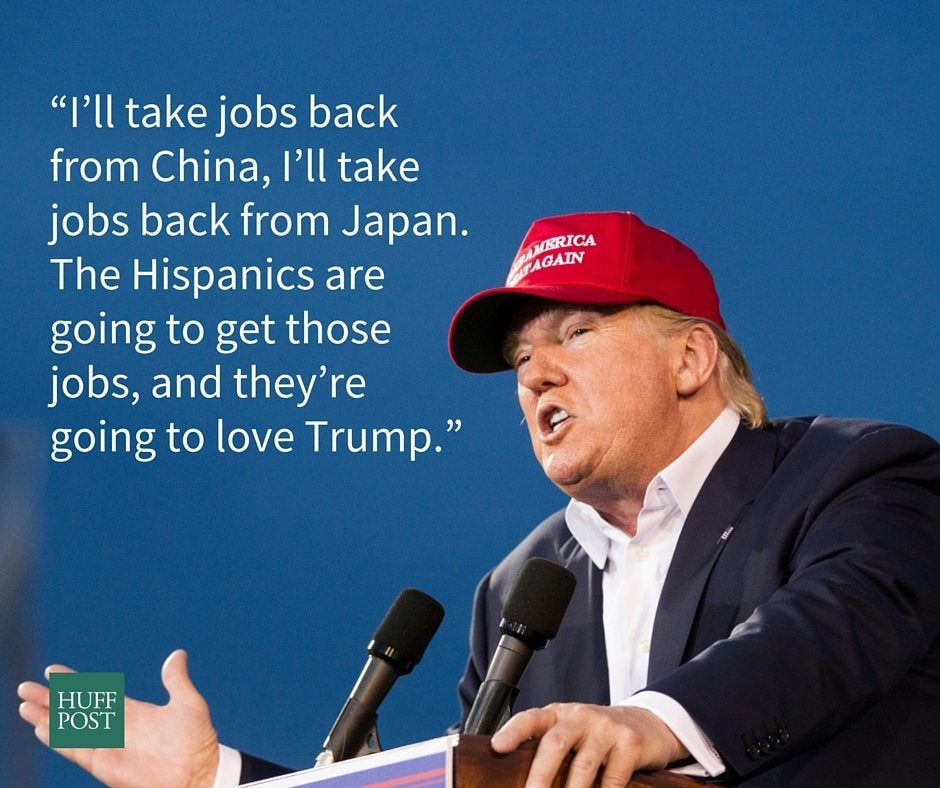 9 Other Absurd Things Donald Trump Has Said About Latinos