 Dolores Huerta, a civil rights advocate and labor leader who fought for farmworkers rights alongside César Chavez, will be honored with one of the nation's highest civilian honor -- the Presidential Medal of Freedom.
Huerta told The Daily Beast that news of the honor came as a surprise to her.
"I was humbled, thrilled, and surprised," she said. "I never expected to be nominated."
Huerta is now 82 years old, a mother to 11 children, and grandmother to seven. Huerta considers her proudest accomplishments to be, "Spanish-language ballots for voters, public assistance for immigrants, toilets in the fields, drinking water protection from pesticides," and an immigration act which gave legal statust to over a million farmworkers, according to The Daily Beast.
Alongside activist César Chávez, Huerta co-founded the National Farm Workers Association, and then served as the first vice president of the United Farm Workers. As a fearless advocate for civil rights, Huerta has been arrested twenty-two times, and has been severely beaten by police while protesting.
Secretary of Labor Hilda Solis, who met Huerta during her time in the California State Legislature, said in a press statement on Tuesday that she was profoundly inspired by the civil rights leader.
"I don't know if Dolores inspired me to become a public servant, but I do know that she inspired — and insisted — that I become the best public servant I could be," Solis said. "Wherever there was injustice... Dolores was there."
On Tuesday, Huerta will receive the Presidential Medal of Freedom alongside 12 others, including Bob Dylan and Madeleine Albright.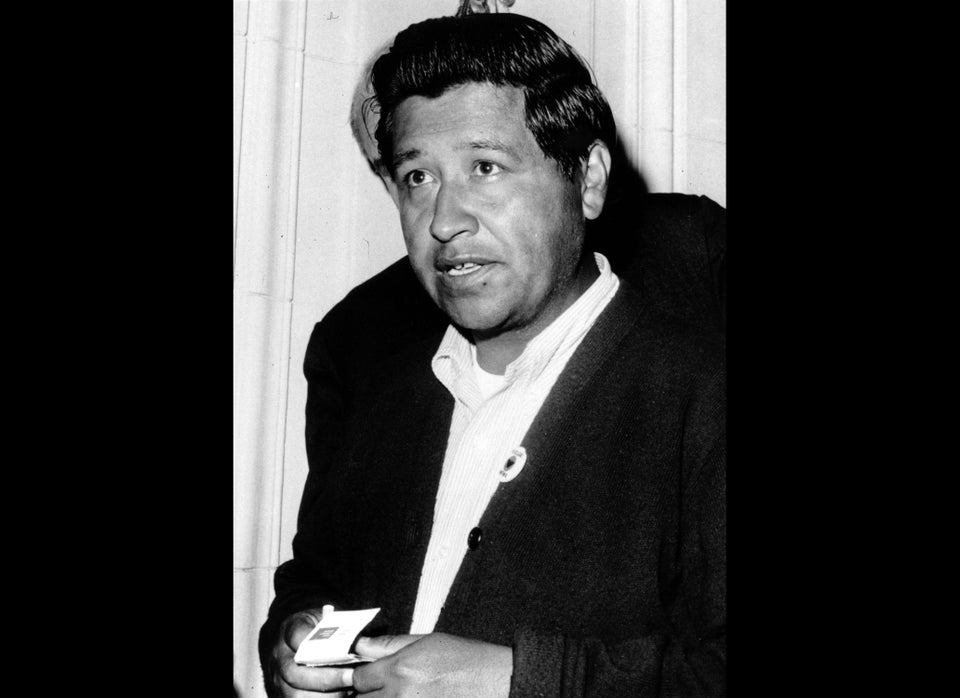 Latino Activists
Support HuffPost
Every Voice Matters
Popular in the Community