Warning: If you've yet to watch the currently available episodes of "Westworld," there might be spoilers ahead.
One of the standout performances from HBO's young sci-fi series "Westworld" thus far is that of Evan Rachel Wood, who plays Dolores.
What fans of the show might not know is that when writing Wood's character, the "Westworld" team was inspired by an iconic painting. In an interview with Entertainment Weekly, showrunner Jonathan Nolan reveals that Andrew Wyeth's 1948 painting was used as a jumping-off point of sorts for Dolores, a cyborg who plays a rancher's daughter in the Wild West–themed park on the show. Over the episodes, we see her gain some sort of perception beyond her programmed narrative.
"It was a tilt of the head toward all the different stories that inspired us; a classic protagonist who's on a hero's journey with a darker twist to it," said Nolan, also referencing Alice in Wonderland as an inspiration. "She starts in what should be the happy homestead but it's not and she goes out looking ultimately for herself."
"Christina's World" depicts a young woman in a simple pink dress, her brunette hair tousled by the wind. She lies stretched out in an arid field with a house in the distance. She has one hand reaching out, suggesting an unclear yearning.
There was indeed a real Christina. According to About, Anna Christina Olson lived on the Maine farm pictured in the painting, and had a degenerative muscular disorder thought to be polio. Certain body parts in the painting were modeled by Wyeth's wife, who was 26 at the time.
"The challenge to me was to do justice to her extraordinary conquest of a life which most people would consider hopeless," Wyeth said of his painting, according to the Museum of Modern Art, where it now hangs.
Hmmm. Sounds pretty similar to the bleak loop Dolores must live out with every narrative arc in the theme park she calls home.
Related
Before You Go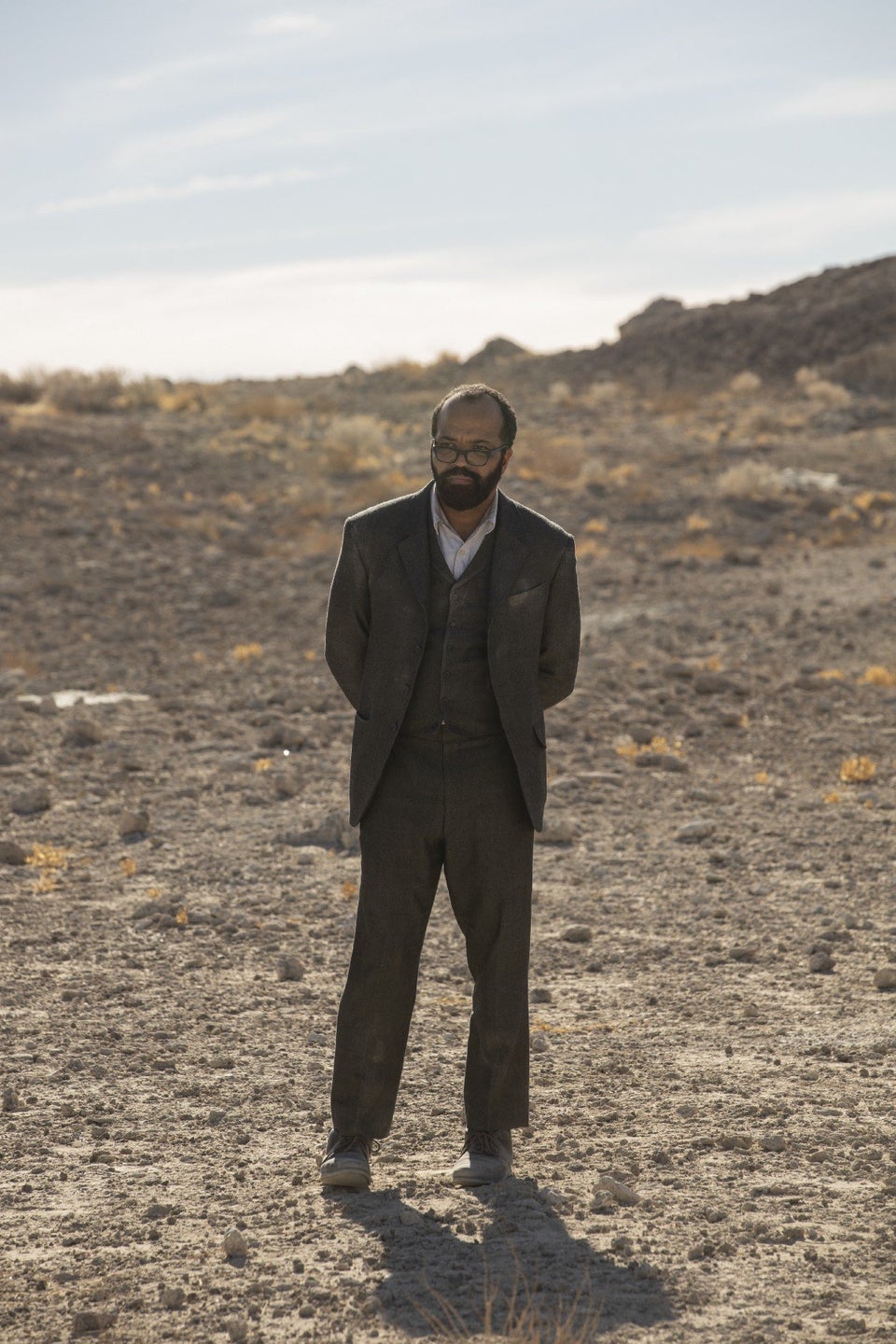 "Westworld"
Popular in the Community