If dolphins turn out to be any more human-like in their behavior, they're going to get their own dating web site.
Each serves as the other's "wingman," helping herd fertile females and sometimes even teaming up with other male pairs to keep females from mating with other males.
The biologists have been photographing and studying the area's 300 dolphins, and recently expanded the behavioral component of their project to investigate social structure and complexity (e.g. male alliances), maternal care strategies, and calf development.
Click below for images from their research, including lots of adorable newborn calves, dolphins practicing self-defense, and a very rare glimpse of a dolphin erection: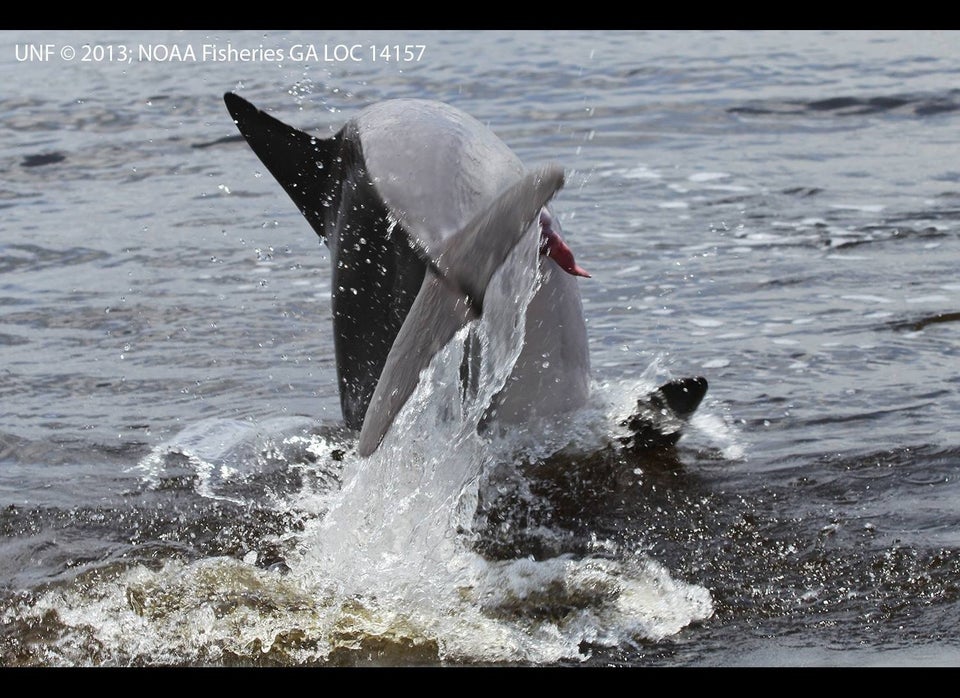 University Of North Florida's Dolphin Research
Popular in the Community