Have you ever wondered how dolphins are born? Well, this mind-blowing, underwater video gives curious viewers a chance to see a mama dolphin giving birth to a healthy pup.
The baby is the first for Keo, a 12-year-old dolphin at Dolphin Quest Hawaii. She was reportedly in labor for about an hour before giving birth to the female calf on Sept. 17.
WARNING: The video above contains some graphic content.
According to Dolphin Quest, a marine wildlife conservation organization, trainers were in the water with Keo and her emerging baby during the birth "to observe and comfort the new dolphin mom."
"The trust shared between Keo and her human crew members throughout the birth of this beautiful baby was extraordinary," said Dr. Rae Stone, a marine mammal veterinarian and Dolphin Quest co-founder who was present at the birth. "Keo clearly sought out and took comfort and reassurance from her human friends. And she willingly swam up to the dock to allow veterinarians to check the baby's heart rate with ultrasound during labor."
Dolphin calves are usually born tail-first after a gestation period of about 9-17 months, depending on the species. The calf will then "nurse from 11 months to 2 years" and will stay close to its mother until it is between 3 and 8 years old, according to the Defenders of Wildlife website.
For more adorable animal babies, click through this slideshow: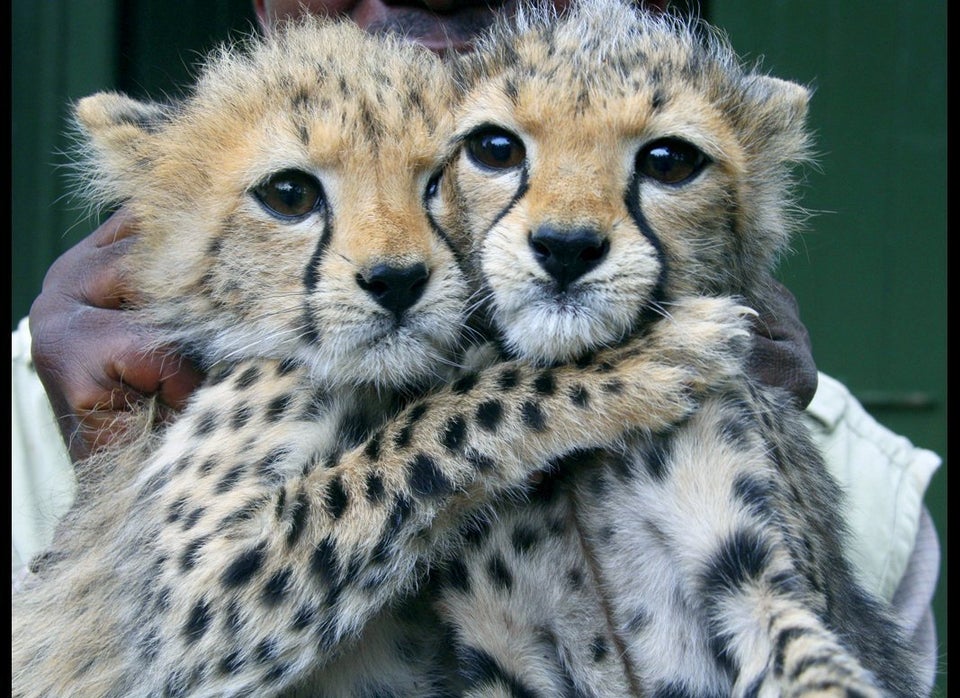 Baby Animals
Related
Popular in the Community