A beautiful new video shows hundreds of dolphins in a group known as a "superpod" dashing along the coast near Monterey, California.
A superpod occurs when several dolphin pods ― meaning smaller social groups of dolphins that live and travel together ― join up into a much larger group to chase food together, Monterey Bay Aquarium social media content creator Patrick Webster told NPR. He estimated this superpod may have included more than a thousand dolphins.
The aquarium posted a mesmerizing video, featuring the dolphins moving in and out of the water set to music, to Twitter on Wednesday. (The Monterey Bay Aquarium does not keep dolphins in captivity.)
"There are few things more magical in this world than hundreds of dolphins racing through the wild Monterey Bay on a foggy fall morning," the aquarium's caption read.
The aquarium identified the marine mammals as short-beaked common dolphins and noted that the video had been slowed down to show the dolphins moving at half-speed.
While it's not unusual for dolphins to band together in superpods, it's rare that people can see these formations so close to shore.
"It was one of the most amazing experiences to see the water be alive with squeaking and splashing dolphins," Webster told the Los Angeles Times. "They'll hop up and take a look at you, and you can see they're checking you out."
Before You Go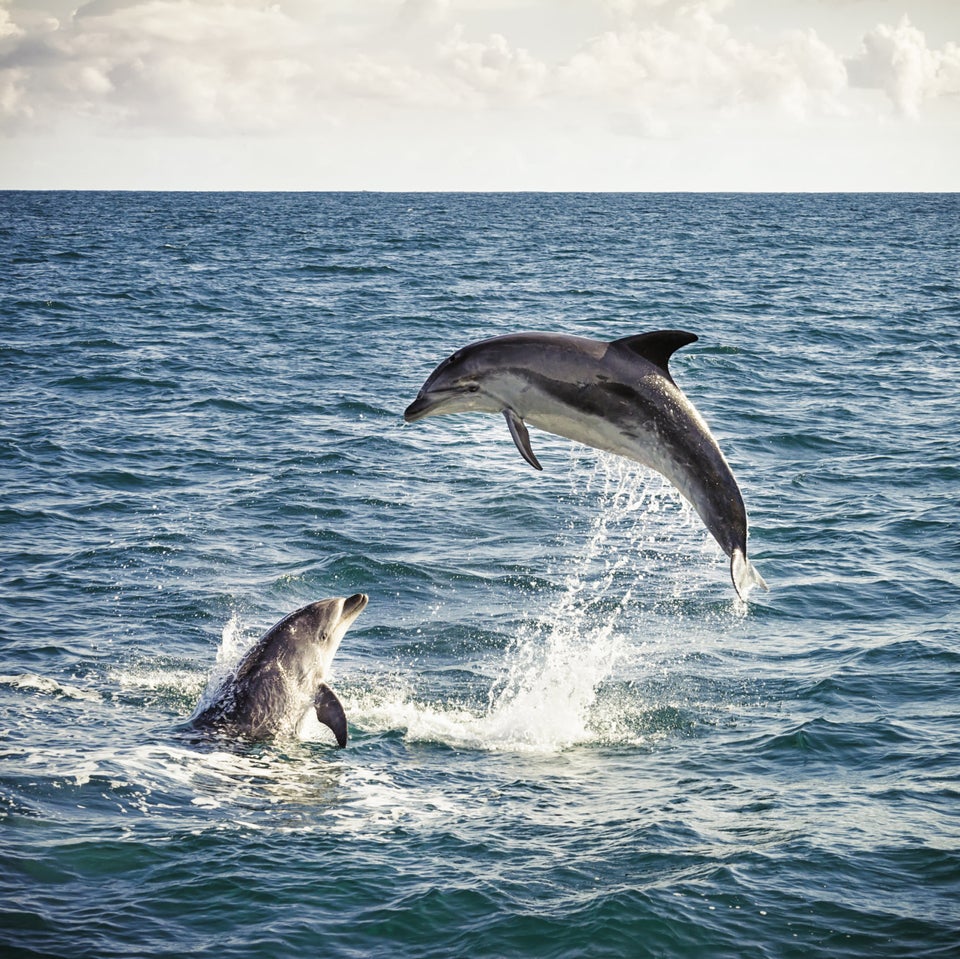 Delightful Dolphins
Popular in the Community