With the Dolphins visiting the Tampa Bay Buccaneers on Monday night, several fans of the Fins turned up at Raymond James Stadium with signs declaring their support for Incognito. While some of the signs simply asked the Dolphins to "FREE" the suspended lineman there was at least one that took a swipe at Martin.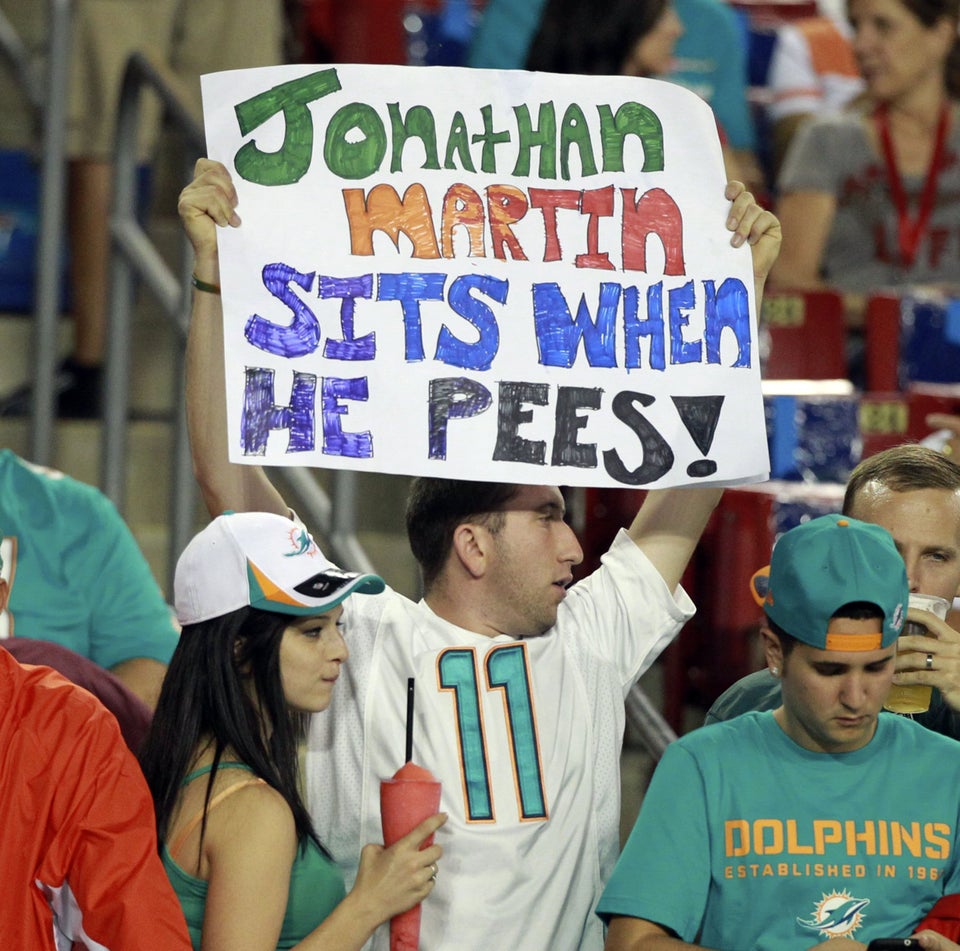 PHOTOS: These Fans Support Richie Incognito
Seeming to take a different view than these fans, Dolphins owner Stephen Ross indicated he was eager to speak with Martin when addressing the situation before his team lost to the Bucs 22-19.
"I look forward to that meeting. I think that can help us move forward," Ross told reporters on Monday, via The Associated Press. "I'd like to hear from him what had happened, why he felt that way and what we did and what we could have done to prevent something like this from happening. I want to hear the circumstances, the facts."
Related
Popular in the Community