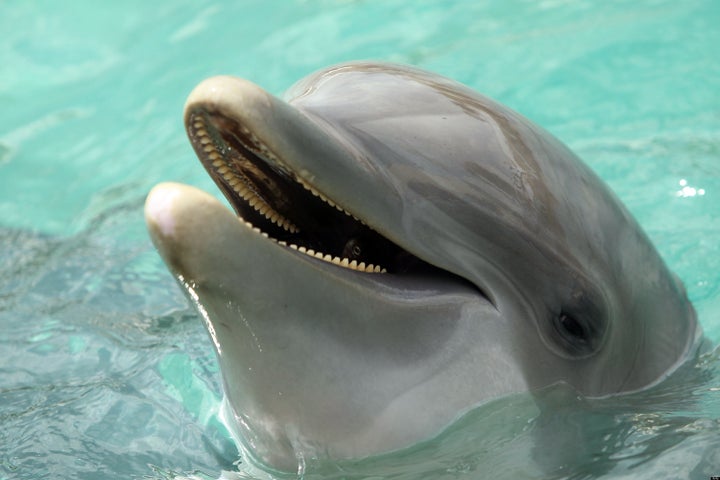 A marine park in northeast China has purchased four dolphins from Japan to be used to treat children with autism. The hope is that the symptoms associated with autism, impaired social interaction and communication as well as repetitive behavior, may be lessened following interaction with dolphins.
Dolphins at the marine park are trained to play with autistic children as an assistant therapy when the interactive center of the aquarium is to open in September. Using captured dolphins for human therapy is not a new form of treatment. China uses dolphin therapy in two other zoos as do centers in Florida, Hawaii and other locations.
The purchase of the new dolphins comes at a controversial time and as TakePart.com acknowledges in a recent article:
The move touches on a raft of controversial issues surrounding the treatment, starting with the mere purchase of the dolphins from Japan. A major world provider of captive dolphins, Japan has come under fire for some of its practices, particularly those in the town of Taiji, where dolphins not chosen for sale are slaughtered for meat, as chronicled in the documentary, "The Cove."
The Royal Ocean World Marine Park in Fushun City paid some $738,000 for the animals. The purchase of these four dolphins will continue a therapy program initiated in 2007 with three other dolphins.
Popular in the Community