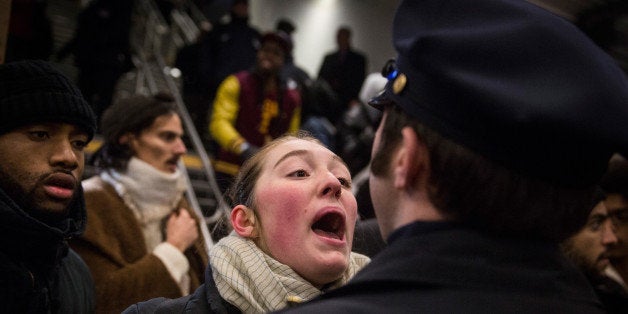 In Harrisburg, Pennsylvania, earlier this week, lawmakers, police officers and other supporters gathered at the state capitol to celebrate Law Enforcement Appreciation Day. Amid praise for those who wear the badge, state Rep. Dom Costa (D), former chief of the Pittsburgh Police, suggested he would introduce legislation to protect police officers -- not from physical harm, but from getting their feelings hurt by citizens.
Following comments by state Sen. John Rafferty (R), who spoke about criminal targeting of police and encouraged attendees to support his resolution to recognize 2015 as the "Year of the Law Enforcement Officer," Costa discussed another supposed threat to police.
"This nonsense that is going today on where police officers are being taunted by people and being provoked, let's face it we're all human beings, and eventually that emotion will break. And that's what they're trying to do," he said, according to Raging Chicken Press, seemingly speaking about anyone who would verbally challenge police. "So, what I've talked to some of my colleagues and the senator [Senator Rafferty] is that we have a bill about taunting a police dog. It's illegal. There should be out that you can't taunt a police officer because you're going to get those emotions up. [We] are looking at that bill to put it forward in the House, and I am sure the Senate will follow. Or at least support that bill."
As Costa points out, it is illegal to taunt any police animal in Pennsylvania -- it's a third degree felony, in fact. In February, a man was arrested after a police K9 began barking at him and he barked back. He was charged with taunting a police dog, public drunkenness and disorderly conduct, and released after posting $15,000 bond.
Taunting and other disrespectful behavior toward a police officer, however, is protected as free speech under the First Amendment. That probably makes sense to anyone who expects humans -- and particularly those with the difficult but necessary job of upholding the law -- to have better control of their emotions than dogs. It also made sense to the Supreme Court, which stated in the case of City of Houston v. Hill that the "freedom of individuals verbally to oppose or challenge police action without thereby risking arrest is one of the principal characteristics by which we distinguish a free nation from a police state."
It's not clear whether Costa has actually drafted a bill to introduce to the legislature. A call to Costa's office was not immediately returned.
But even though profane, disrespectful and insulting speech toward a police officer is completely legal, plenty of people get arrested for this behavior as it is. These unlawful actions, in which officers may bend or violate someone's rights to punish them for perceived disrespect or undermining of their authority, are frequently referred to as "contempt of cop" arrests. Police often misuse disorderly conduct, obstruction or other statutes in these cases, and past investigations into police departments have shown these abuses are routine.
A 2008 Seattle Post-Intelligencer report, for example, found that over six years, the number of black men charged on obstruction alone equaled nearly 2 percent of Seattle's total black male population. Around half of these charges, which an auditor found often began with "verbal criticism of the officers, frequently followed by an order to back off or leave the area," were dropped.
The Supreme Court has also weighed in on the potential dangers of criminalizing the sort of speech Costa would like to ban, noting that it could open the door to misconduct. How would cases be decided when there's no evidence and the only two witnesses are the arresting officer and the alleged taunter? Would arrests for taunting be used when an officer believes someone is guilty of a more serious crime but has no evidence to back up their suspicion?
And more generally, if contempt of cop arrests damage the relationship between the police and the policed -- which studies suggest they do -- would potentially open-ended legal support for this behavior only make the current climate of scrutiny toward law enforcement more tense?
Before You Go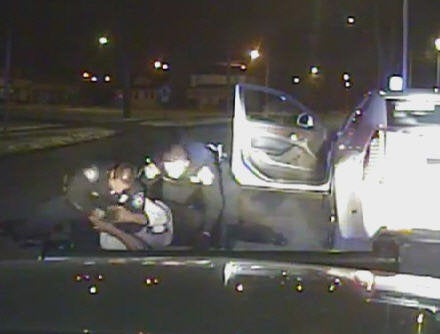 Police Brutality Incidents
Popular in the Community