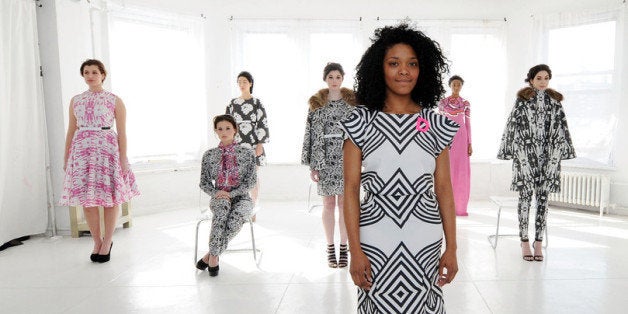 Dom Streater may have just presented her first collection at New York Fashion Week, but the Philadelphia native is definitely used to having her designs sized up by the fashion elite.
She's the reigning winner of "Project Runway" and has proven herself worthy of the spotlight. But now the 25-year-old designer, who is the show's first-ever African-American winner, is looking to secure her place amongst the biggest designers in the industry -- and if her Fall/Winter 2014 collection is any indication of that campaign then she's on the right track.
This past Thursday, Streater presented her 27-piece collection called "Prima" in a light filled studio in downtown New York City to a host of editors, bloggers and fashion insiders. Boasting abstract floral prints in berry and dusty rose hues as well as high contrast black-and-white patterns, the collection was inspired by a photograph of the Russian ballerina, Anna Pavlova.
"It's this really ethereal, wild child photo -- but also really romantic," the Moore College of Art & Design graduate told The Huffington Post. After researching the dancer further, Streater learned that Pavlova had a rebellious side and set out to translate that same fearless and self-assured spirit into each piece.
The entire collection is ultra feminine and definitely plays up Streater's penchant for 50s and 60s silhouettes. But that ladylike sensibility feels modern and fresh thanks to the bold prints. We could definitely see Michelle Obama donning one of her frocks, a sight that Dom herself also hopes to see in the future.
That future looks bright for Streater and she doesn't feel any pressure forging a successful career in an industry that has very few designers of color and has struggled with issues of diversity.
"I don't think the expectations for me should be any different from any other designers who have won. The only expectations I have is that my designs are good every season and that's the only thing I want to deliver," Streater told HuffPost. "In the past five years I've seen more growth in diversity within the industry then I have ever seen. So I think it's definitely something we're moving towards."
Check out photos from Dom Streater's Fall/Winter 2014 presentation below. Do you love it?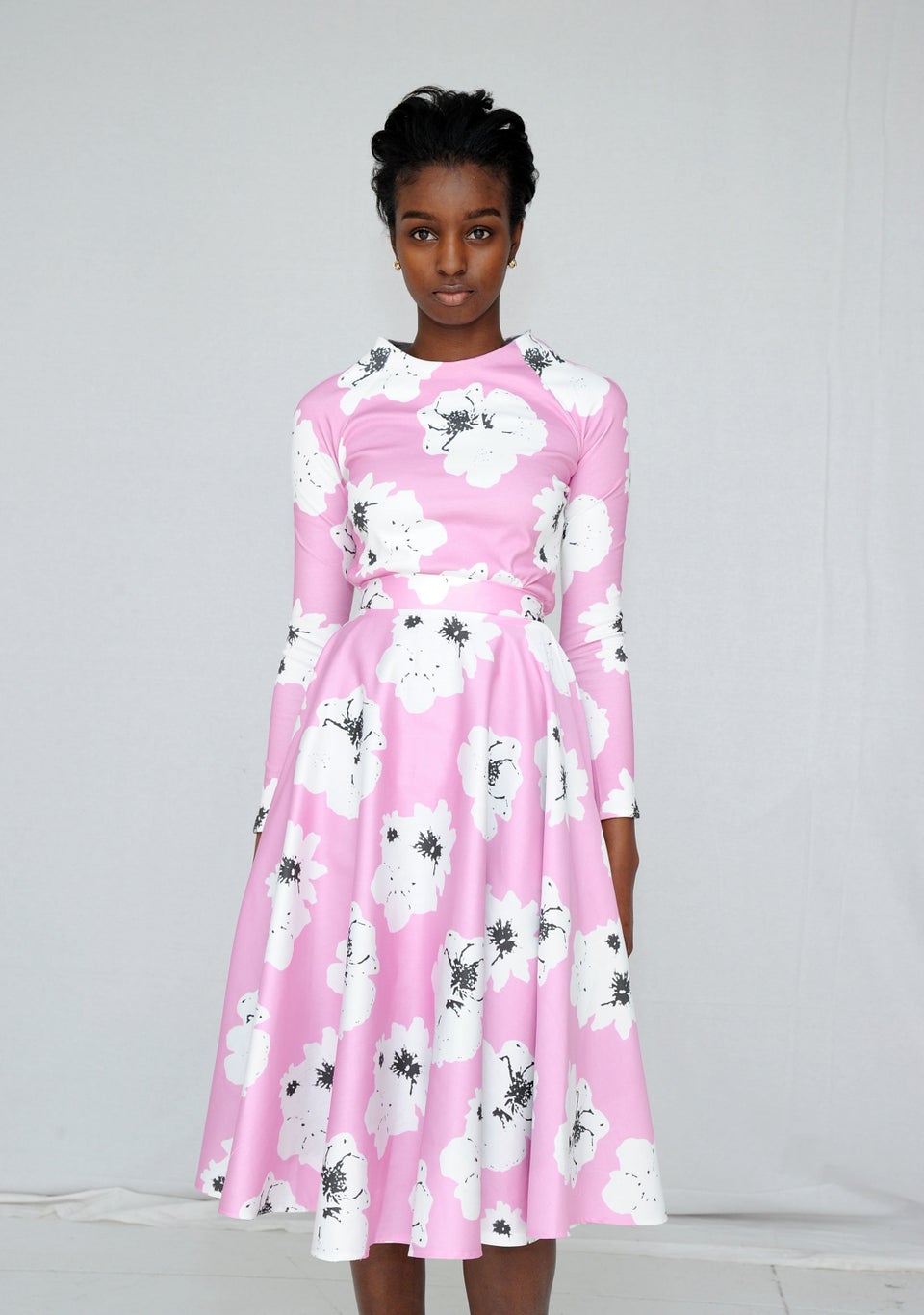 Dom Streater Fall/Winter 2014
Popular in the Community