On the heels of the one-year anniversary of the end of "Don't Ask, Don't Tell," U.S Marine Corps Captain Matthew Phelps made history when he became the first gay man to propose marriage to his boyfriend Ben Schock at the White House.
Now the newly engaged couple are featured in a new video that demonstrates how the Defense of Marriage Act, or DOMA, counteracts many of the benefits same-sex military spouses should be receiving in the wake of the DADT repeal.
"There are a lot of people who think that after 'Don't Ask, Don't Tell' was repealed, that that's it. That everything is fixed," Phelps says in the heartbreaking clip. "The reality of it is the lives of the individual gay and lesbian service members was fixed, but repealing DADT didn't change anything for our families."
Defining marriage as a union between one man and one woman, DOMA makes it impossible for same-sex military spouses to be eligible for almost 100 spousal benefits.
Before You Go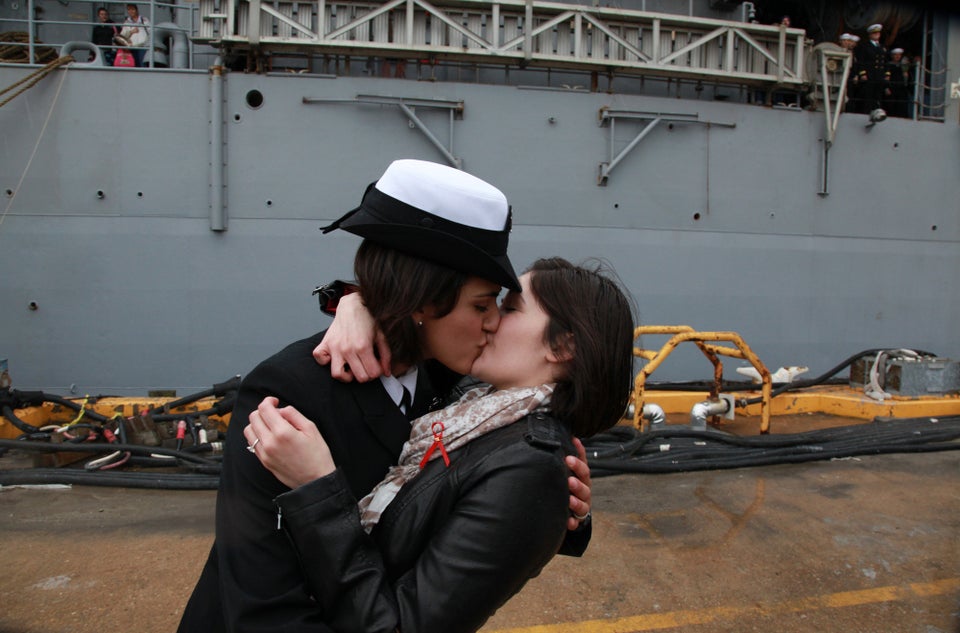 Look Back: 25 Memorable Stories Since The Repeal Of DADT
Popular in the Community