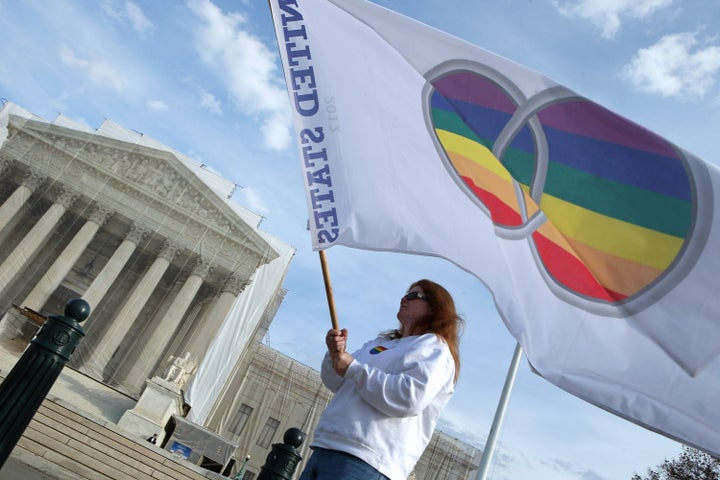 WASHINGTON -- Most arguments against the Defense of Marriage Act (DOMA) focus on the multitude of rights and benefits denied to same-sex couples whose marriages are not recognized by the federal government. But one group wants the Supreme Court to know that DOMA also lets gay members of Congress and their spouses skirt ethics laws.
In an amicus brief filed with the Supreme Court ahead of a March hearing on the constitutionality of DOMA, Citizens for Responsibility and Ethics in Washington pointed out that same-sex couples are excused from aspects of the Ethics in Government Act, which applies only to opposite-sex couples since DOMA forbids the federal government from recognizing same-sex marriages.
"DOMA was not driven by rational considerations, but rather a desire to strike out at same-sex married couples regardless of the repercussions," Professor Alan Morrison, who co-authored the brief, said in a statement. "In its zeal to discriminate against same-sex couples, Congress inadvertently gave them a free pass to violate the very same ethics laws with which opposite-sex married couples must comply."
The briefing paper also points out DOMA prevents anti-nepotism laws from applying to same-sex married couples, which would mean gay and lesbian members of Congress would be able to hire and supervise their own spouses and family members. The public "will lose the protection against corruption and undue influence afforded by the anti-nepotism laws if they are not also applied to married same-sex couples," the brief states. "This situation presents the very danger of serious conflicts that anti-nepotism laws were enacted to prevent."

Members of Congress in same-sex marriages would also not have to report financial information about their spouses, making it "difficult, if not impossible" to identify potential conflicts of interest, the briefing said.
"Gay people are neither more nor less ethical than straight people," CREW Executive Director Melanie Sloan said in a statement. "It is impossible to imagine the Congress that so eagerly passed DOMA would have deliberately exempted same-sex couples from ethics laws if members had considered the issue for even a moment. If DOMA were not already indefensible on its own, its far-reaching impact on federal laws shows just how irrational the law is."
Former Rep. Barney Frank (D-Mass.) became the first member of Congress to ever marry a member of the same sex when he wed Jim Ready in July. Frank's last financial disclosure form that's available online was filled out before his wedding.
Before You Go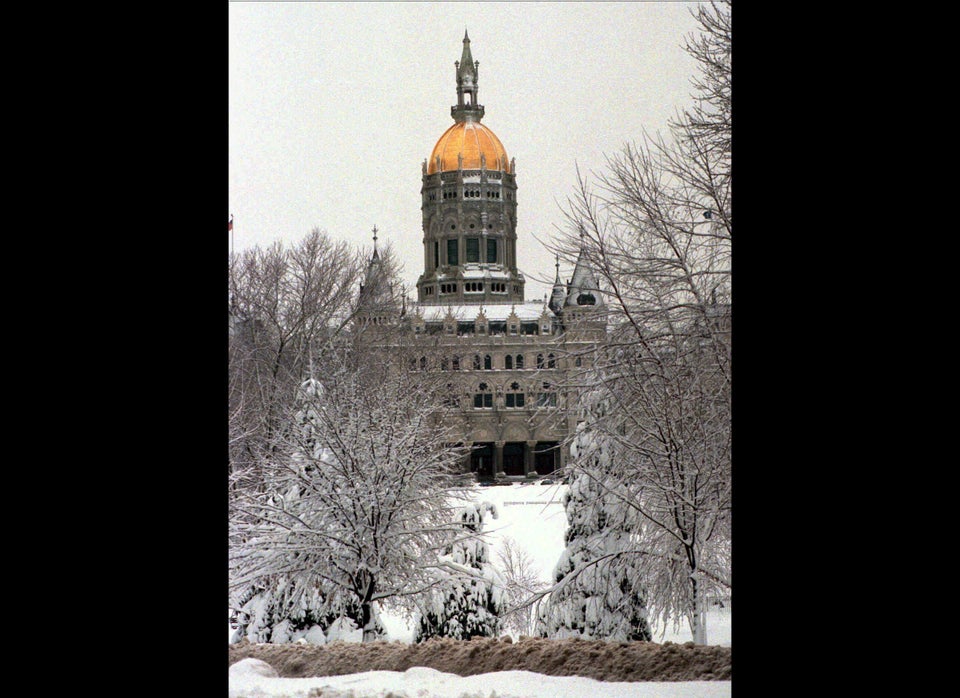 Gay Marriage In The United States
Popular in the Community