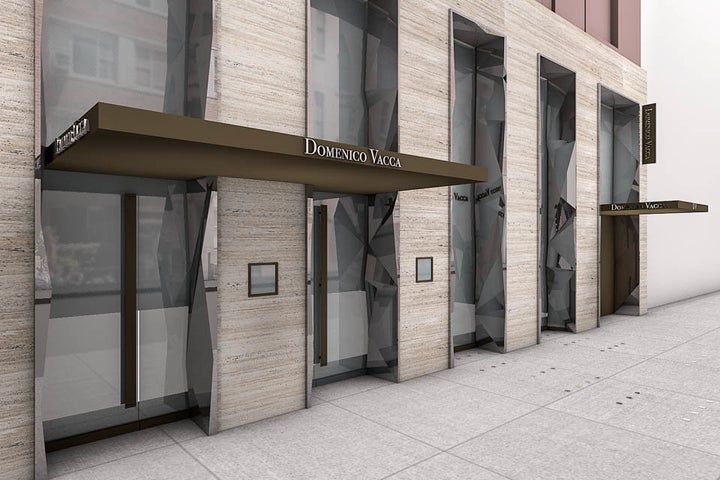 "I always thought of my brand not just as a label of clothes," he told The Huffington Post. "It's not just about selling clothes to [customers], it's about designing their image, their look. And giving them confidence and developing a relationship."
Having traveled to Italy with his clients, Vacca said they would point out things they believed were "very DV." He added, "And I always wonder 'what is DV' because we're not looking at a shirt or pair of shoes. We're looking at a beautiful scenery. So I realize that we were really growing as brand -- from clothing to lifestyle."
Vacca put together all of the elements of a DV man or woman (a person "who travels a lot, is successful, likes things that lasts more than a season and is not flashy but very stylish") to create an experience that would entice people to come in.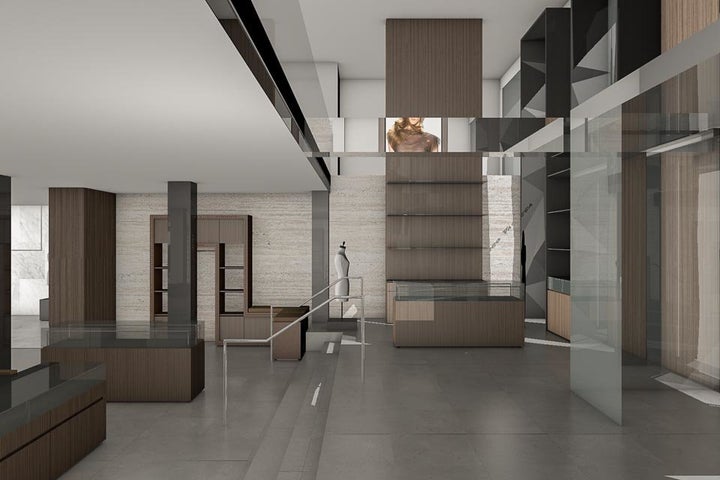 "They'll have a cup of cappuccino. Maybe go upstairs for a shave or some shopping. Then, they'll go to the club," said Vacca. "If they don't live in New York, they can stay in the residences. I want to get in touch more with what we think should be a nice way of living."
While a $20,000 annual fee will grant members and their guests carte blanche to the club's offerings, Vacca told us that he wants the café, barber shop and hair salon to also be accessible for individuals who don't just shop in his store. "The idea is to come and relax," he said. "If you see something that you like, buy. If you're a client, you'll shop and hang out."
With a long list of famous and talented celebrity clients, you never know who you'll rub elbows with at the Domenico Vacca lifestyle concept. It may be worth saving up for membership or at least becoming besties with a member to gain club access, as the designer has major surprises up his well-tailored sleeves.
"Jeremy [Piven] may start playing the drums. Terrence [Howard] loves to play the guitar and sing," said Vacca. "Our goal is to keep members engaged, having lots of fun and put together people that we know and know each other."