Nine people were added to a long list of lives taken by domestic terrorism when Dylann Roof allegedly began shooting inside a historic black church in Charleston, South Carolina, on June 17.
At least 48 people have been killed stateside by right-wing extremists in the 14 years since since the September 11 attacks -- almost twice as many as were killed by self-identified jihadists in that time, according to a study released Wednesday by the New America Foundation, a Washington, D.C., research center. The study found that radical anti-government groups or white supremacists were responsible for most of the terror attacks.
Law enforcement agencies reported they were more concerned about the activities of right-wing extremist groups than Islamic extremists in their jurisdictions (about 74 percent versus 39 percent) due to the "menacing" rhetoric used by some of these groups -- and that they were training officers to take caution when they saw signs of potentially violent individuals, Kurzman and Schanzer found.
"Muslim extremism was taken seriously in many of these jurisdictions that we surveyed… but overall, they did not see as much of an issue with Muslim extremism as with right-wing extremism in their locations," Kurzman told The Huffington Post. He added that it's hard to get a definitive statistical picture of plots and acts of violent extremism since that definition tends to vary and data for incidents nationwide is hard to come by.
America's first federal anti-terrorism law, known as the Third Force Act or the Ku Klux Klan Act, which was passed by Congress in 1871, caused nine counties in South Carolina to be placed under martial law and led to thousands of arrests. The Supreme Court ruled the law unconstitutional in 1882.

David Pilgrim, the founder and director of the Jim Crow Museum at Ferris State University, told HuffPost in February that the actions of foreign extremist groups are no better or worse than the historic violence against African-Americans by domestic actors.
"There's nothing you're going to see today that's not going to have already occurred in the U.S.," he said. "If you think of these groups that behead now -- first of all, beheading is barbaric but it's no more or less barbaric than some of the lynchings that occurred in the U.S."
Pilgrim said he found it offensive that, after Sept. 11, some Americans bemoaned that terrorism had finally breached U.S. borders.
"That is ignoring and trivializing -- if not just summarily dismissing -- all the people, especially the peoples of color in this country, who were lynched in this country; who had their homes bombed in this country; who were victims of race riots," he said evoking lynching victims who were often burned, castrated, shot, stabbed -- and in some cases beheaded.
And while most officially acknowledged anti-black terrorism cases occurred during the eras of slavery, Reconstruction and Jim Crow, as recent news demonstrate, this type of terrorism is still an ongoing concern.
Before You Go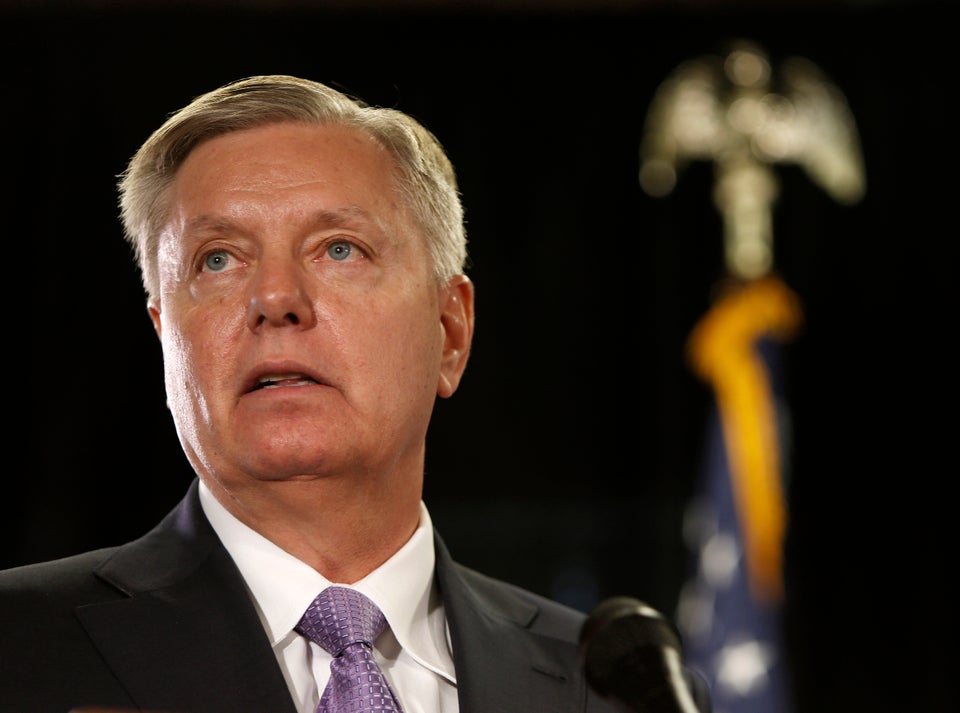 Politicians On Charleston Shooting
Popular in the Community