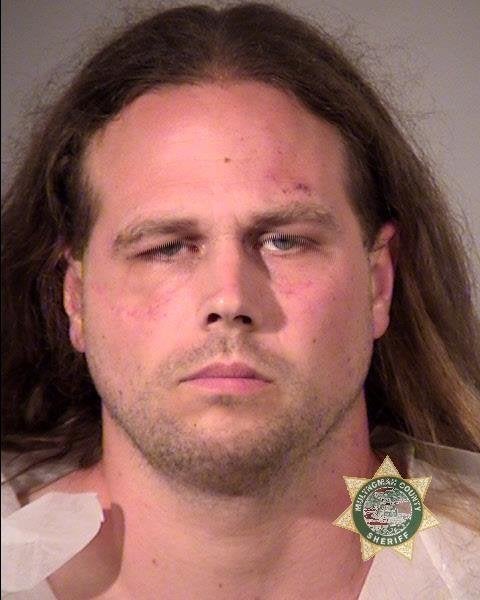 Terror struck Portland, Oregon last night when two young women riding a MAX train came under verbal assault by a man making anti-Muslim slurs. Passengers attempted to intervene to protect the teenage Muslim girls.
As a minister in the United Church of Christ living just blocks from the incident, I am left sickened. Portlanders of all backgrounds are trying to make sense of the violence. Sadly, attacks such as these have become too routine, as politicians, starting with Donald Trump, have engaged in the vilification of Muslims. The United States is being torn apart across religious and cultural lines for political gain. The reality is that those who are Muslim are my brothers and sisters.
The Southern Poverty Law Center, which studies hate crimes, reported tracking 1,372 reported bias incidents between the day after the election and the start of February and an astounding "197 percent increase in total number of anti-Muslim hate groups up from 2015."
Helping Mr. Trump and others spread anti-Muslim bigotry are Christian leaders such as Franklin Graham, a close ally of the president. This week, following the devastating attacks in Manchester, Graham wrote:
"Islam is a threat to our very way of life. There will be more stabbings, more shootings, more bombings, and more killing. Our U.S. politicians need to wake up and see the dangers," he declared.
"We need to find ways to make our border secure so that we can know who is coming into this country and make sure they support the freedoms and liberties we hold dear."
Islam is not evil or a dangerous religion. Fundamentalism, however, can turn any faith tradition into a violent movement. Consider the number of terrorist bombings at women's health clinics in the United States by so-called Christians over the last several decades, and the link between white nationalist domestic terrorist groups that identify as part of a fringe movement within Christianity.
Trump, Graham, and others have helped to incite violence at their rallies and in the streets. This new normal can only be called sinful. The attack in Portland can only be called domestic terrorism.
My prayer is that every Christian body speaks out against hate crimes such as the one that occurred in Portland last night. It is vital that the interfaith movement in the United States continues to stand-up as a counterweight to those who would use religion as a tool of division. All our faith traditions, at their core, are about building just societies and freeing people from oppression. We must be about the work of bringing people together; not building walls to keep one another apart.
No child should fear for their life riding mass transportation because of their faith.
Calling all HuffPost superfans!
Sign up for membership to become a founding member and help shape HuffPost's next chapter
BEFORE YOU GO