WICHITA, Kan. ― Three anti-Muslim militia members, on trial for plotting to slaughter Somali refugees in southwest Kansas, have adopted a defense strategy that could've been culled directly from President Donald Trump's Twitter feed: suggesting that a biased FBI conspired against them in the lead-up to the 2016 election due to their political beliefs.
Curtis Allen, Patrick Stein and Gavin Wright are on trial in connection with their arrest in a FBI domestic terrorism sting just weeks before the 2016 election. Their defense attorneys, in turn, are putting the FBI on trial ― accusing the nation's premier law enforcement agency of improperly targeting the three men due to their conservative ideology.
It's common for defense attorneys to suggest their clients were wrongfully singled out by biased law enforcement officials. And to be sure, there's nothing wrong with healthy skepticism about law enforcement and the FBI.
But the situation here is striking: A U.S. president has taken pains to undermine the FBI (declaring that the bureau's reputation is "in Tatters—worst in History!"), and defense attorneys for accused terrorists are seeking to capitalize on that reality. This is happening as the president is trying to neuter a special counsel probe that's already resulted in multiple charges against and guilty pleas from a variety of his associates. The government, meanwhile, will have to deal with jurors primed to believe a conspiracy theory fundamentally at odds with the facts ― namely, that the FBI is a hotbed of liberalism that worked behind the scenes to somehow try to stop Trump's election.
Supporters of the FBI have long expressed concern about the effects of Trump's attacks in federal courtrooms. Former Attorney General Eric Holder warned that the "long-term negative collateral consequences are substantial" and worried that Trump's attacks on the FBI would sow doubts among jurors. Thomas O'Connor, the president of the FBI Agents Association, told HuffPost that such attacks "clearly trickle down to the person, the agent, the analyst, the FBI employee on the street, in the field offices."
The trickle-down effect was on display during jury selection and opening arguments in Wichita last week, as potential jurors echoed complaints about the FBI voiced by Trump and conservative media figures like Sean Hannity.
One potential juror expressed concerns about honesty and corruption at the top levels of the FBI. Another in the jury pool had concerns about former FBI Director James Comey and former Deputy Director Andrew McCabe ― both Republicans ― and said he personally questioned the stability and integrity of the organization. A third person said he thinks many Americans are concerned about the decisions being made at the top of the FBI, and a fourth potential juror said he'd grown up wanting to be an FBI agent, but he now believes top bureau officials have engaged in wrongdoing. Yet another potential juror, a concealed carry supporter, said he held a negative view of the FBI due to recent events.
Those potential jurors with concerns about the FBI's prior leadership said they would be able to distinguish between the bureau's leadership and the work of the agents in the field. No prominent FBI detractors during jury selection made it into the final jury. But their airing of their views on the FBI illustrated a new challenge for federal prosecutors in the Trump era.

In most criminal trials, prosecutors would likely be happy to have conservatives on a jury, since they're more likely to be strong supporters of law enforcement. But now, with fewer than one-third of Trump voters saying they have even a "fair amount" of trust in the FBI, conservative jurors are more of a gamble ― especially in a case that involves Islam, guns and immigration.
Assistant U.S. Attorney Anthony Mattivi, the Kansas-based federal prosecutor leading the case, told one set of jurors that "the FBI is kind of a hot-button issue right now" as he questioned jurors about their views on the bureau.
In opening arguments before a nearly all-white jury, defense attorneys argued that their clients were unfairly targeted by a biased FBI. Richard Federico, a federal public defender who previously represented Guantanamo detainees when he was a JAG Corps officer, skillfully weaved a narrative for jurors suggesting his client was a victim of a government conspiracy.
Federico said it was the FBI that plotted and conspired and targeted the defendants, hoping to make an example of them because of their political beliefs.
"Curtis Allen sits before you today because of what he thought, because of what he said, and because of who he associated with," Federico said.
HuffPost will have continuing coverage of the trial from Wichita this week.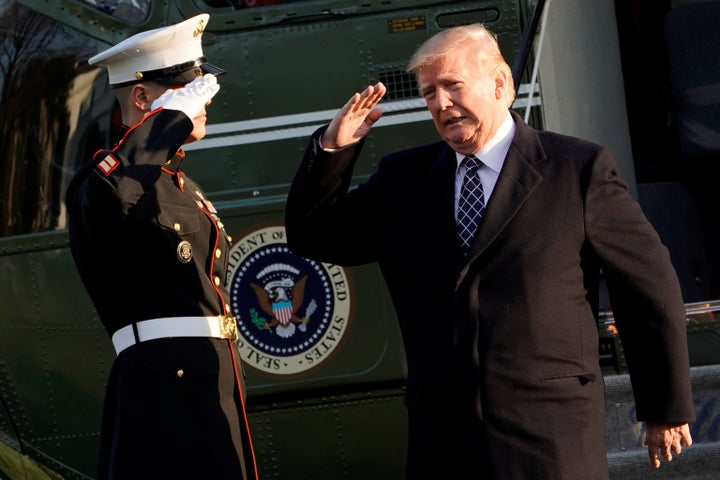 Ryan Reilly is HuffPost's senior justice reporter, covering the Justice Department, federal law enforcement, criminal justice and legal affairs. Have a tip? Reach him at ryan.reilly@huffpost.com or on Signal at 202-527-9261.
Popular in the Community