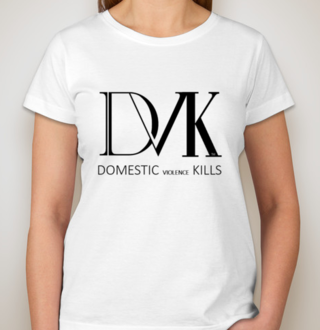 Since the video of former NFL star Ray Rice callously pulling his unconscious fiancé out of an elevator emerged, there has been a national discussion about domestic violence. When a second video surfaced wherein it is clear that Ray Rice punched his then fiance, now wife, causing her unconscious state, the conversation about domestic violence rose to a feverish pitch.
So many have shared their outrage regarding Rice's violent assault and many debate the NFL's handling of the situation, but the reality is that many people do not understand what domestic violence is in its totality. Since I've made numerous television appearances to discuss the Ray Rice case, no less that 50 people have sent me emails and Facebook messages asking if certain scenarios constitute domestic violence.
Now that we, the advocates for domestic violence awareness and eradication, have the country's attention, it is important to expand the conversation from mere awareness to include education. Victims, as well as family and friends of victims, must understand that domestic violence is ultimately about power and control. It is the abuser's unbridled obsession to control the victim's actions, behavior and thoughts that spawn the abusive and criminal conduct. No one form of domestic violence is more or less harmful than another. Each abusive act has the capacity to kill a victim's body, mind and/or spirit. It is important to note that being a victim is not synonymous with weakness. By definition, a victim is the party harmed.
What is domestic violence as defined by the Department of Justice?
We define domestic violence as a pattern of abusive behavior in any relationship that is used by one partner to gain or maintain power and control over another intimate partner. Partners may be dating, married or not married; separated; heterosexual, gay, lesbian, living together or not living together Domestic violence can be physical, sexual, emotional, economic, or psychological actions or threats of actions that influence another person. This includes any behaviors that intimidate, manipulate, humiliate, isolate, frighten, terrorize, coerce, threaten, blame, hurt, injure, or wound someone.

Physical Abuse: Hitting, slapping, shoving, grabbing, pinching, biting, hair pulling, etc are types of physical abuse. This type of abuse also includes denying a partner medical care or forcing alcohol and/or drug use upon him or her.

Sexual Abuse: Coercing or attempting to coerce any sexual contact or behavior without consent. Sexual abuse includes, but is certainly not limited to, marital rape, attacks on sexual parts of the body, forcing sex after physical violence has occurred, or treating one in a sexually demeaning manner.

Emotional Abuse: Undermining an individual's sense of self-worth and/or self-esteem is abusive. This may include, but is not limited to constant criticism, diminishing one's abilities, name-calling, or damaging one's relationship with his or her children.

Economic Abuse: Is defined as making or attempting to make an individual financially dependent by maintaining total control over financial resources, withholding one's access to money, or forbidding one's attendance at school or employment.

Psychological Abuse: Elements of psychological abuse include -- but are not limited to -- causing fear by intimidation; threatening physical harm to self, partner, children, or partner's family or friends; destruction of pets and property; and forcing isolation from family, friends, or school and/or work.
Domestic violence does not only affect husbands and wives and co-habitating partners. Children in homes where there is domestic violence are more likely to be abused and/or neglected and are, by definition, victims of domestic violence. Even if a child is not physically harmed, they may have emotional and behavioral problems as a result of their unfortunate, traumatic life experiences.
Domestic violence does not discriminate. It is as prevalent in lower-income families as it is in upper income families. The abusers and victims are minimally educated, as well as multiple degree holders. The faces of domestic violence represent the entire spectrum of racial and cultural colors.
Research data indicates that 1 out of 4 households are affected by domestic violence. However, those of us who passionately engage in domestic violence awareness and eradication know that these numbers do not fully or accurately represent the incidences of domestic violence. Many occurrences are not reported to the police. The millions of calls made to local and national hotlines are anonymous and thus the content of the calls is not reported to the police or government agencies for statistical purposes.
Tanya's UROK Survival Kit (Tanya's UROK Survival Kit was introduced in a 2011 Huffington Post article.)
As a domestic violence awareness activist and advocate, and one who offers motivational seminars, I have learned from personal experiences and from talking to hundreds of victims that there comes a point when action must be taken. Very often, the action taken is the victim fleeing for safety.
If a volatile and sometimes violent relationship exists, the victim should pack a "UROK Survival Kit," which I have created based on available data and personal experiences. Should an incident of domestic violence occur wherein the victim feels threatened and must escape immediately, the UROK Survival Kit will enable the victim to exercise a strategic plan of action. Being prepared and calm will reduce the understandable anxiety, fear and uncertainty associated with an escape from domestic violence. This kit should be concealed in the home, at work, with a trusted neighbor, friend or relative.
Tanya's UROK Survival Kit
:
Money (including coins)
Change of clothes for self and children
Extra house and car keys
Copy of birth certificates for self and children
Passports
Medications and copies of prescriptions
Insurance information
Extra checks
Copy credit card numbers
Copy of legal documents such as; marriage license, leases, house deeds, jointly owned assets separation agreements, protection orders
Recent pictures of self, children and abuser
Print out of all important business and personal phone numbers
Toiletries
A piece of valuable jewelry
spiritual or motivational book
Sentimental toy(s)
If you decide to remain in the home, I strongly suggest the following precautions and preparations:
Decide on a safe place to go if an argument occurs; avoid rooms with no exits (bathroom) or rooms with weapons (kitchen) or upper/lower levels of the home
Plan and practice how to get out safely. Determine what escape options are available: Stairwells, windows, elevators, doors, fire escapes, would you use?
Identify people and places that will help you, i.e. the police, local domestic violence shelters, your church, hospital, your friend or neighbor
Teach children what to do in case you are harmed or in immanent danger
Teach your children how to use the cell phone and memorize important telephone numbers
Teach children various codes that they would use if you need them to make telephone calls to obtain assistance from family and friends.
Protect online information and email accounts
Program your telephone with emergency numbers, i.e., police, neighbor, family member, and/or a friend.
Ask a neighbor to contact the police if they hear fighting, screaming, unusually loud noises
Pack a UROK Survival Kit
In addition to the copies stored in your UROK Survival Kit, you should have the following items filed together in a convenient place preferably, outside of the home.
Birth Certificate for self and children
Identification including Passport, Visa, Driver's License
Recent Pictures of self, children and abuser
Social Security Numbers for self and children
Children's school/vaccination records
Keys for house and car
Medical Insurance cards
Prescriptions for self and children
House deed, lease, and rental agreements.
Bank Records and Tax returns
Drivers License/Registration/Insurance Cards
Codes and passwords of all internet sites