A U.K. advocacy group is using cutting-edge technology to spread the word on the importance of spotting -- and stopping -- domestic violence.
Women's Aid launched an interactive billboard promoting its cause in London on March 5. The board shows a woman with cuts and bruises across her face -- as passersby look at the woman, the wounds on her face start to heal and disappear.
The billboard, which was produced by ad agency WCRS and media company Ocean Outdoor, uses facial recognition technology to sense how many people are looking its way. The more people that are looking, the faster the cuts and bruises fade away, AdWeek reported.
"Often people don't want to see domestic violence or do something about it because it feels too difficult or they're worried what they do won't have any impact," Polly Neate, chief executive of Women's Aid, told The Huffington Post UK. "They turn a blind eye because of this, leaving women isolated and making it even harder for them to get help."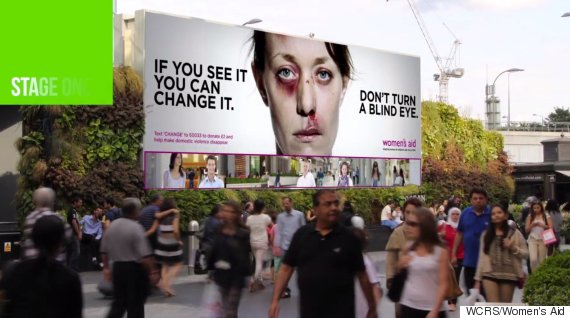 People standing near the billboard also get a text message that urges them to donate to Women's Aid. The text is sent through Weve, a mobile marketing tool launched by the three largest mobile operators in the U.K.
The Women's Aid's campaign isn't the only advertising effort making waves in the name of ending domestic violence. Last week, the Salvation Army in South Africa launched an ad based off of the blue and black dress that recently threw the Internet into a frenzy.
Despite its actual color, many viewers saw the dress -- which had been posted and shared on social media -- as white and gold. The Salvation Army ad shows a bruised woman in a gold and white dress and asks viewers, "Why is it so hard to see black and blue?"

To learn more about Women's Aid or to get involved, click here.
To take action on pressing health issues, check out the Global Citizen's widget below.
Before You Go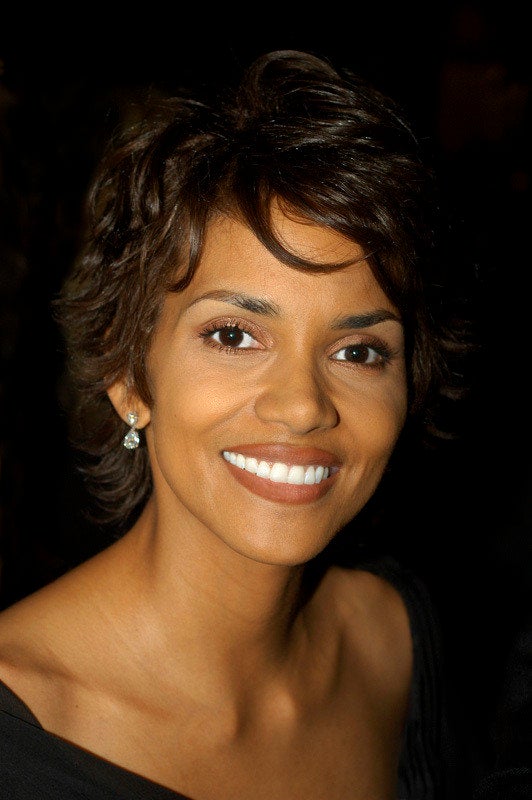 Celebrities Domestic Violence