A 12-year-boy and his beloved cat have been reunited after a Phoenix domestic violence center opened a shelter for residents' pets.
When Robert Pressler and his mother, Jennifer Pressler, arrived at the Sojourner Center two months ago, they didn't want to leave their orange cat, Clark Kent, behind.
At the time, the center had been building a facility for pets for about a year and a half but did not yet have a place for Clark Kent to stay, Teri Hauser, chief advancement officer at the center, told The Huffington Post. Jennifer Pressler even considered leaving the center because the cat couldn't stay there.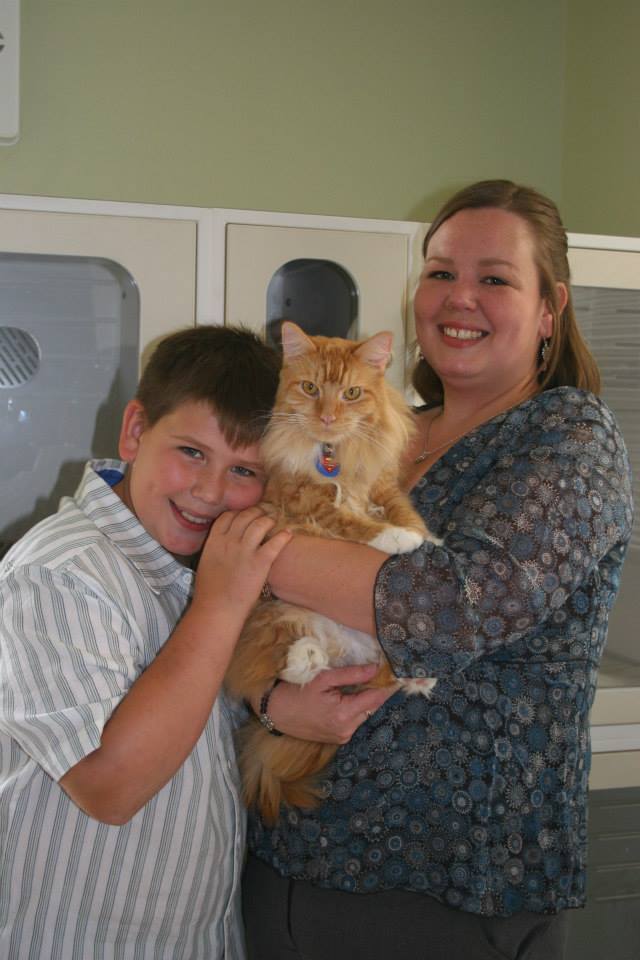 Robert Pressler, Jennifer Pressler and Clark Kent the cat at the opening of the Sojourner Center's pet shelter. (RedRover)

With funding assistance from pet rescue group RedRover, the Sojourner Center found temporary housing for the cat at local animal shelter Lost Our Home. (Since 2008, RedRover has helped Sojourner Center pay for temporary housing for residents' pets).
Nevertheless, being separated from his cat during such a traumatic time was "devastating" for Robert, Hauser said, and the boy began helping with the construction of the onsite pet facility any way he could.
"He'd come in every day," Hauser said. "He was very much a participant in helping the guys do what they felt was safe for him."
Clark Kent, along with another cat and two other dogs, moved into the Sojourner Center Tuesday.
"It feels good to know that I'm here right here next to my cat, and he's here whenever I need someone to comfort me," Robert told Fox 10.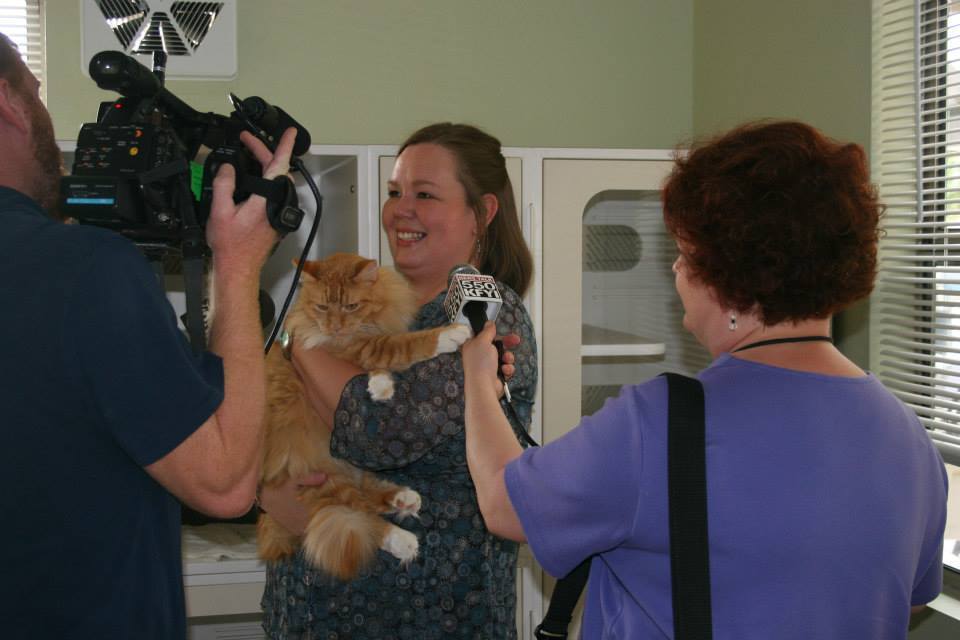 Jennifer Pressler and Clark Kent the cat (RedRover)
The pet shelter will help far more people and animals than Robert and Clark Kent, though. Less than 3 percent of domestic violence centers have any sort of onsite pet housing, according to Hauser. That's a big problem for both pets and their owners.
"These people are faced with terrible, gut-wrenching decisions," said Esperanza Zuniga, relief manager at RedRover, which also donated some of the funds to build Sojourner's pet shelter. "[They are] faced with, 'do I leave this dangerous situation and leave my pet behind to face more danger?'"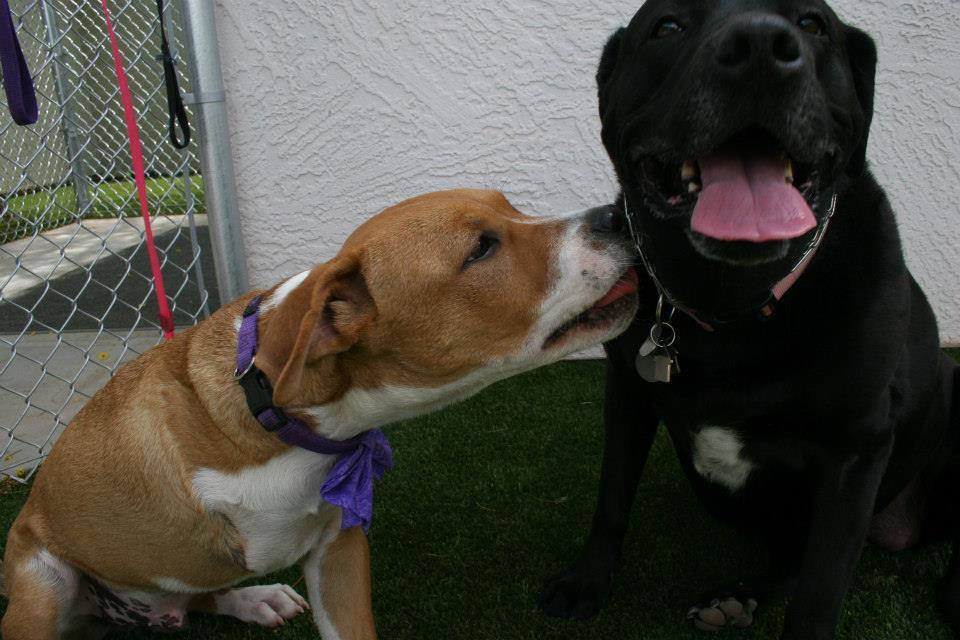 Dogs belonging to Teri Hauser, Sojourner Center's chief advancement officer, pose at the opening of the center's new pet shelter. (RedRover)
For now, the Sojourner Center facility has room for eight cats and eight dogs, as well as a few birds and fish. If the pilot program is successful, Hauser said, she hopes to expand the pet shelter.
The residents' reaction to the pet site has been "fantastic," Hauser added, especially from children, who make up about half of the shelter's population. Staff from pet shelter Lost Our Home, which partners with Sojourner, are the primary caretakers for the animals, and kids at the center can visit with their pets while the pet shelter staff are present.
Hauser hopes the success of the program will inspire other shelters nationwide.
"We know pets can have such an impact on people's well-being," she said.
To view the Sojourner Center's wish list for the pet facility, click here.
For a searchable directory of domestic violence centers that accept pets, click here.
Contact The Author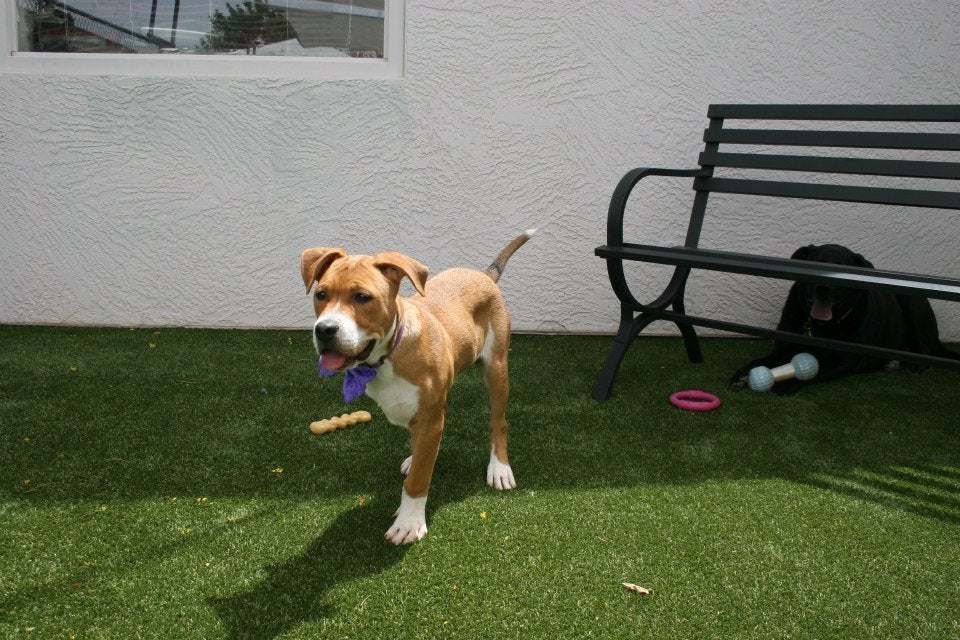 Sojourner Center Pet Shelter