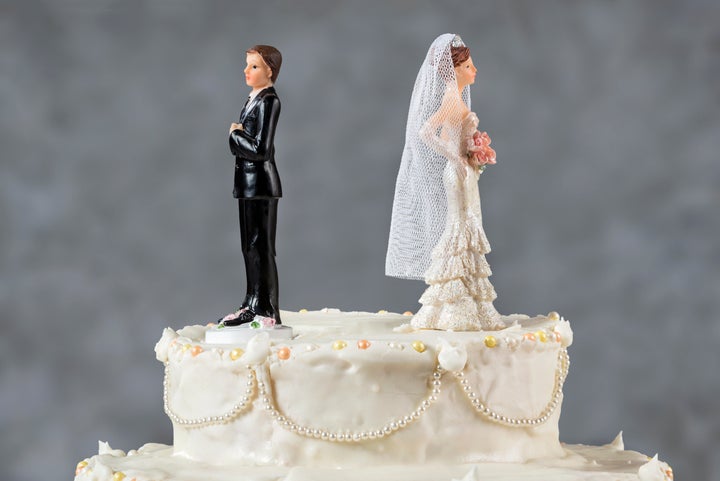 A bill that would have added domestic violence to the list of legal reasons a person can get a divorce in Mississippi died in a House committee on Tuesday after its chairman, state Rep. Andy Gipson (R), said it could open "the floodgates" to more divorces.
"If there's a case of abuse, that person needs to have change of behavior and a serious change of heart," he was quoted as saying. "Hopefully even in those cases restoration can happen."
In a subsequent email to The Huffington Post, Gipson said his remarks were taken out of context, and that domestic violence victims who need a divorce are already covered under the existing grounds.
There are currently 12 grounds for divorce in Mississippi, including adultery, drunkenness and impotence. Victims of domestic violence can attempt to get a divorce on grounds of "habitual cruel and inhuman treatment" ― but experts say it can be difficult to prove, requires corroboration and does not allow for types of abuse that are not physical. 
An earlier attempt to add domestic abuse as a grounds for divorce died in the Mississippi Senate last year.
In a Facebook post published Wednesday, Gipson explained his reasoning further.
"Sometimes [divorce] is necessary and/or unavoidable, and especially so in cases of domestic abuse," he wrote. "Victims of cruel and inhuman treatment should get out. But Mississippi doesn't need another bill to say what the law already says."
Advocates who work with domestic violence victims don't agree.
Wendy Mahoney, executive director of the Mississippi Coalition Against Domestic Violence, has been lobbying to change the state's antiquated divorce laws because of the need she's seen among their clients.
"Basically, we wanted to make this process easier for individuals, being that they are already dealing with so many issues — child custody, rebuilding their lives and so on," Mahoney told HuffPost in a previous interview.
Sandy Middleton, executive director of the Center for Violence Prevention, told WDAM that under the current law, the abuse must be witnessed by another person if a victim is pursuing divorce on those grounds. This poses a problem, as domestic violence often happens behind closed doors.
"Many times the only people who corroborate the acts of violence are the children in the homes," she said. "That's terribly traumatic for them."
Matthew Thompson, a divorce lawyer and adjunct professor of family law at Mississippi College School of Law in Jackson, said that Mississippi is one of only two states without a true "no-fault" divorce law. 
In essence, he said, that means a person can't get a divorce unless both parties agree to it or the individual can prove one of the 12 grounds. 
Currently, abusive spouses can hold up the divorce indefinitely until their partner agrees to their terms, committing what Thompson calls "divorce blackmail." 
"The law right now provides a path for the abuser to continue. It perpetuates the abuse."
Melissa Jeltsen covers domestic violence and other issues related to women's health, safety and security. Tips? Feedback? Send an email or follow her on Twitter.
Calling all HuffPost superfans!
Sign up for membership to become a founding member and help shape HuffPost's next chapter