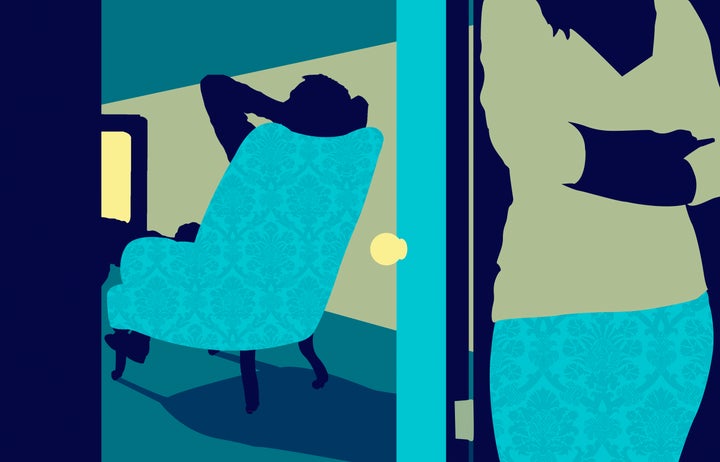 Imagine you're a woman trying to extricate yourself from an abusive relationship, and your ex won't leave you alone. The cops have been called to your apartment on more than one occasion. One night, he breaks into your apartment, smashing a window and causing some property damage. Another night, an ambulance screams up your street to fetch you after neighbors find you bloodied in the hallway.
Then you find out you're being evicted for causing too much trouble.
The proposed legislation would establish a nationwide standard that victims of domestic violence and sexual assault can't be evicted or denied access to housing solely for being victims of those crimes.
"Domestic violence and sexual assault survivors have so many obstacles to overcome ― it's unconscionable that women are removed from their homes and face repeated discrimination simply because of the heinous crimes committed against them," Shaheen said in a statement.
"We need to continue working to change the culture surrounding domestic violence and sexual assault, and a big part of that effort is recognizing that women suffering from physical or sexual abuse are victims of crime and deserve our support," she continued.
Domestic violence victims make up more than 10 percent of all evictions and more than 25 percent of housing denials because of the crimes committed against them, according to a survey of 76 legal and social services providers around the country that Shaheen cites.
One way that domestic violence victims are penalized for crimes committed by their abusers are so-called nuisance laws.
As NPR recently chronicled, many local communities have passed ordinances that hold property owners liable for criminal activity that occurs on their premises. A property may be labeled a nuisance if the police have to respond to it a certain number of times ― even if the renter is the victim of a crime.
Landlords may face hefty fines and be instructed to evict renters if their property is deemed a nuisance. These type of ordinances disproportionally affect domestic violence victims who may opt not to call police out of fear of eviction, advocates say.
"They suffer with the violence, abuse and threats so that they can maintain their housing," said Monica McLaughlin, deputy director of public policy at the National Network to End Domestic Violence. "It's appalling."
"It's unconscionable that women are removed from their homes... simply because of the heinous crimes committed against them."
Sandra Park, a senior staff attorney with the ACLU Women's Rights Project
welcomed the bill as a "much-needed response" to the housing discrimination faced by domestic violence and sexual assault survivors. But she stressed that nuisance ordinances affect many types of crime victims and people in need of emergency assistance who would not necessarily be covered under the legislation.
Shaheen's bill builds on existing protections under the Violence Against Women Act.
Currently, victims of domestic violence and sexual assault living in public and federally subsidized housing can't being evicted due to the crimes committed against them, but those protections do not apply to private housing.
Domestic violence is the third leading cause of homelessness among families nationwide, according to the U.S. Department of Housing and Urban Development.
Maria Foscarinis, executive director of the National Law Center on Homelessness and Poverty, said the bill could prevent homelessness by keeping people in their homes, as well as help victims gain access to housing if they lose it.
Many domestic violence victims face discrimination when seeking new housing, she said, as landlords may worry about what may happen if they rent to them.
"There is this critical link between domestic violence, housing instability and homelessness," she said. "It's really important to break that link, and this bill is an important step in that direction."
______
Melissa Jeltsen covers domestic violence and other issues related to women's health, safety and security. Tips? Feedback? Send an email or follow her on Twitter.
______
Related stories:
Support HuffPost
The Stakes Have Never Been Higher
Popular in the Community