A Colorado bill that prohibits convicted domestic violence offenders from possessing firearms passed in the House Judiciary Committee on a 7-4 party line vote with all Democrats approving the bill.
SB-197 prohibits gun possession from only those convicted of certain felonies involving domestic violence or certain misdemeanor crimes of domestic violence that qualify under the firearms prohibitions of the federal law. It would also prohibit guns from individuals subject to certain protection orders that qualify under the firearms prohibitions of the federal law from possessing guns. Courts would then order those persons to relinquish their guns within 24 hours although that order could be extended to 72 hours by a judge. After a protection order has been lifted, the person could get their gun rights back.
SB-197 already passed in the Colorado Senate earlier in February. Read the full text of the bill here.
Republicans opposed to the bill argued once again that the bill amounts to gun confiscation. When the bill cleared the Senate earlier this month Senate Minority Leader Bill Cadman said that Republicans would like to support a bill like this, but can't in its current form. "This bill is ripe for abuse," Cadman (R-Colorado Springs) said in early March. "It's ripe for confiscation of personal private property."
The House Judiciary Committee also passed Senate Bill 195 which requires in-person training for people interested in obtaining a concealed-carry. Currently, online training is permitted, but SB-195 would ban that practice. Read the full text of SB-195 here.
Just last week, Colorado Gov. John Hickenlooper signed three landmark gun control bills into law: legislation that requires background checks on all gun sales, bans high-capacity magazines and limits them to no more than 15 rounds and requires gun buyers to pay their own background check fees. None of those bills received a single Republican vote.
Coloradans views on guns appears to be changing rapidly. Although the state is home to hunters and 2nd Amendment supporters, it is also home to two of the bloodiest mass shootings in American history -- the Columbine High School massacre in 1999 and the Aurora theater shooting just eight months ago in 2012. The bills were also signed on the same day that state Department of Corrections head Tom Clements was shot at his home. The gun violence seen in urban areas and the sportsman tradition of more rural areas of the state is at the heart of the divide over gun control in the state.
The bills signal a historic change for Democrats in a state where owning a gun is as common as owning a car in some rural areas.

"He just slapped rural Colorado right in the face," said Republican Sen. Brophy, who represents an eastern plains district. "They are overwhelmingly upset about this."

Each time he signed a bill, applause erupted from lawmakers and their guests, who included Jane Dougherty, whose sister was killed in the attack at Sandy Hook Elementary in Newtown, Conn.; Sandy Phillips, whose daughter was killed in Aurora; and Tom Mauser, whose son was killed in the 1999 Columbine shooting in Colorado.

Phillips, who lost daughter Jessica Ghawi, reminded Hickenlooper that it was the eight-month anniversary of the theater rampage.

"You've given us a real gift today," she told the governor.

Later, Phillips added: "Thank you so much. You're leading the entire country."

Dougherty thanked Hickenlooper with tears in her eyes. Mauser also expressed gratitude.

"I knew it would be a long haul," he said. "But I had faith in the people of Colorado."

Democratic Rep. Rhonda Fields, who represents the district that includes the Aurora theater, said the governor had signed "common-sense legislation."

"Gun violence is a problem nationwide, and sadly in the state of Colorado, we are all too familiar with some of these tragedies," Fields.

Republicans have warned that voters will punish Hickenlooper and other Democrats who voted in favor of the measures.

"The real solution here is at the ballot box in 2014," Brophy said.

Police chiefs in urban areas supported the bills, but some rural county sheriffs opposed the new background checks, arguing the move is unenforceable and endangers Second Amendment rights.

Hickenlooper said law enforcement should try to find common ground.

"This shouldn't be rural versus urban. We are one state," he said.
Although many Republican lawmakers and gun rights supporters have voiced opposition to the gun bills, recent polling from Project New America/Chris Keating and The Denver Post found that a majority of Coloradans' favor stricter gun control.
The same poll also asked Colorado voters about specific gun law proposals and the margin of support was wide for nearly all the measures in question, according to PNA/Chris Keating:
95 percent of voters agree that people with "serious mental health problems" should be prevented from owning a gun.
80 percent of voters agree that judges should be able to order someone who is "convicted of domestic violence or given a restraining order" to surrender their guns to the court.
80 percent of voters agree that all private gun sales should go through a licensed dealer and be subject to a background check.
65 percent of voters agree that guns should be banned on college and university campuses.
61 percent of voters agree that the sale and possession of semi-automatic guns and assault rifles should be banned.
61 percent of voters agree that the sale and possession of high-capacity ammunition clips, which allow some guns to shoot more than 10 bullets before reloading, should be banned.
The PNA/Keating poll echoes similar sentiments found in a recent Denver Post poll which found greater support for gun control measures than for gun-owner rights. According to The Denver Post, 60 percent of Colorado voters support proposals that would: ban assault-style rifles, limit high-capacity magazines and require universal background checks on all gun sales.
Although the Post poll found that 50 percent of those who responded say it is more important to protect gun ownership to 45 percent who say it is more important to control gun ownership, those percentages have shifted significantly since the last time the Post conducted the same poll in September. Last September, the breakdown was 56 percent saying it was more important to protect gun rights to only 39 percent saying it was more important to control guns.
Related
Before You Go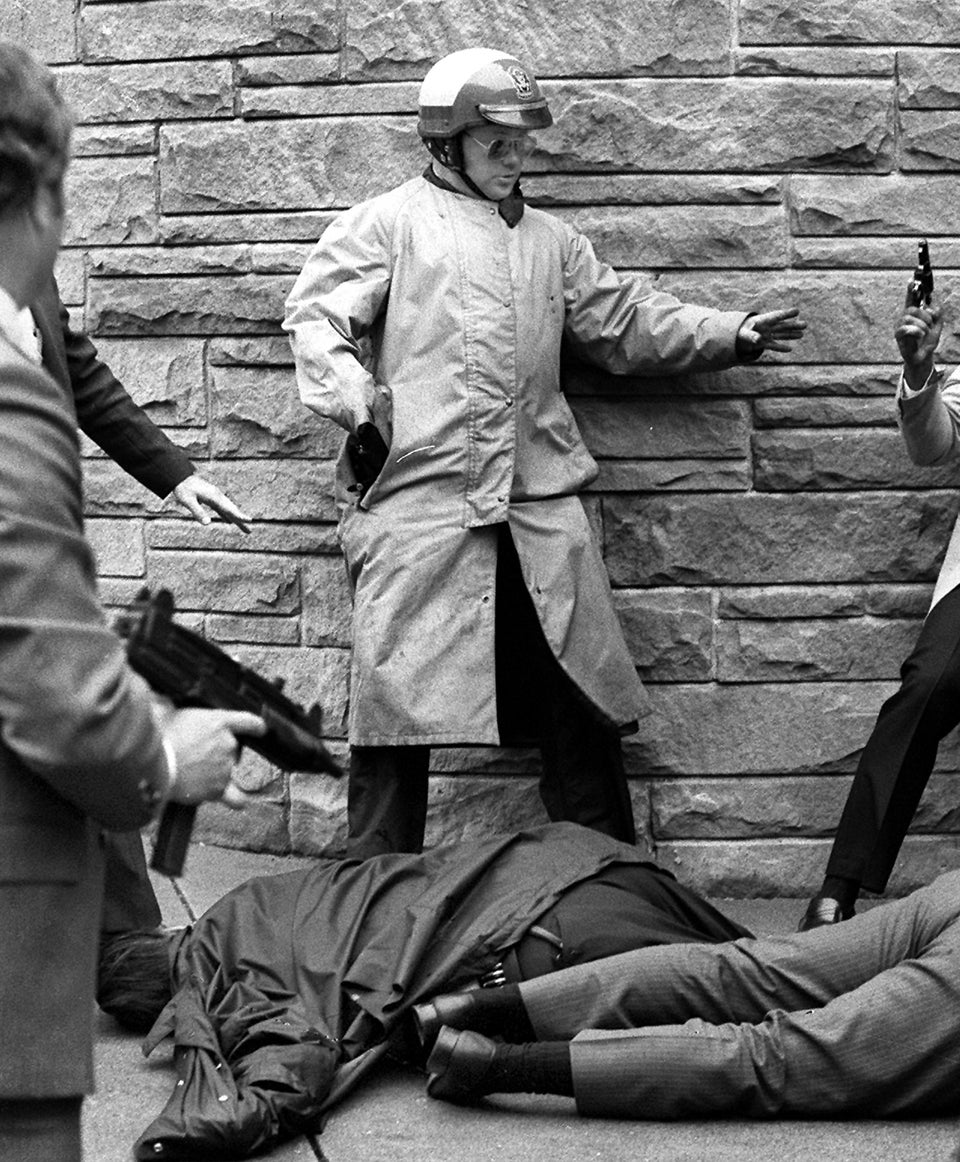 Pivotal Moments In The Federal Gun Control Debate
Popular in the Community