More than two-thirds of GOP voters (68 percent) said they would support or strongly support a new law stripping guns from convicted stalkers, according to a new poll by The Huffington Post and YouGov. Fifty-nine percent of Republican voters, and two-thirds of voters overall, support expanding gun restrictions for convicted domestic abusers to include non-married dating partners.
The NRA has said it strongly opposes both proposals, which the Senate will consider on Wednesday in its first-ever hearing on gun violence against women. The gun lobby sent a letter to senators last month urging them to vote against Sen. Amy Klobuchar's (D-Minn.) legislation to ban convicted stalkers and abusive dating partners from possessing guns. The letter claims that the bill "manipulates emotionally compelling issues such as 'domestic violence' and 'stalking' simply to cast as wide a net as possible for federal firearm prohibitions."
The HuffPost/YouGov poll found that American voters across the political spectrum -- especially women -- overwhelmingly support a variety of proposals that would strengthen gun restrictions on accused or convicted domestic abusers. Seventy-seven percent of voters, and 82 percent of women voters, favor expanding federal background checks to include private, unlicensed sellers online and at gun shows. Nearly two-thirds of voters and 71 percent of women voters would like to strip guns from accused domestic abusers who have been issued temporary restraining orders by a judge.
Republican, Democratic and independent voters all consider the issue of gun violence prevention to be an important factor that would influence their votes in November. One in 10 voters said the issue was one of the single most important issues they will consider in the upcoming election, and 54 percent of voters said the issue was a somewhat or very important factor. More than half of Republicans and independents polled and 70 percent of women voters said gun violence prevention was important to their vote.
The HuffPost/YouGov poll was conducted July 24-25 among 1,000 U.S. adults using a sample selected from YouGov's opt-in online panel to match the demographics and other characteristics of the adult U.S. population. Factors considered include age, race, gender, education, employment, income, marital status, number of children, voter registration, time and location of Internet access, interest in politics, religion and church attendance.
The Huffington Post has teamed up with YouGov to conduct daily opinion polls. You can learn more about this project and take part in YouGov's nationally representative opinion polling. Data from all HuffPost/YouGov polls can be found here.
Before You Go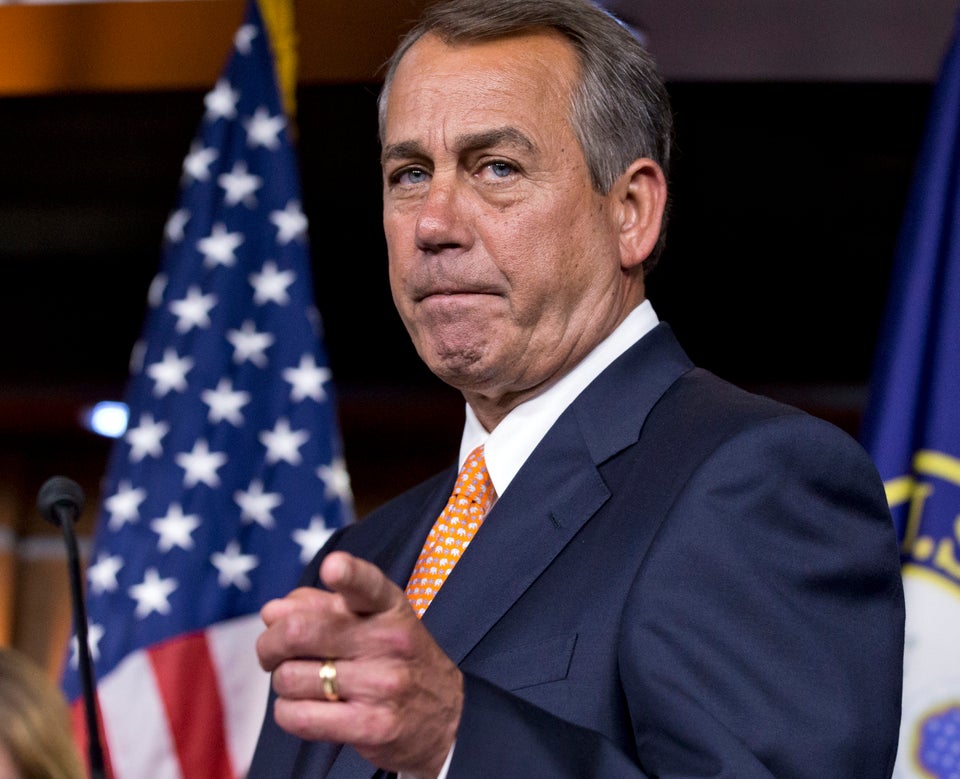 Conservatives Pointing Fingers
Popular in the Community