WASHINGTON -- Elvin Daniel, 56, is a card-carrying member of the National Rifle Association, an avid hunter and a self-described "constitutional conservative" from a small town in Illinois. He became an unlikely witness for the Democrats on Wednesday at the first-ever Senate Judiciary Committee hearing on gun violence against women.
Daniel choked back tears at the hearing as he recounted the story of his sister, Zina, who was shot and killed by her estranged ex-husband in 2012. After her ex slashed her tires and physically threatened her, Zina had obtained a restraining order against him, which should have prohibited him under federal law from buying a gun. But he was able to purchase a gun online, where private sellers are not required to conduct background checks.
"He posted an ad saying, 'Serious buyer looking to buy a gun ASAP,'" Elvin said. "Within an hour, he found an unlicensed seller, and they met at a McDonald's parking lot."
Zina's husband then murdered her and injured four other people before shooting himself.
"Now I'm helping to care for my two nieces who lost their mother and who will have to grow up without her," Daniel told the committee. "I'm here today for Zina and for the stories like Zina's that happen every day because of the serious gap in our gun laws that continue to put women's lives in danger."
American women account for 84 percent of all female gun victims in the developed world, and more than a quarter of female homicide victims in the U.S. are killed by an intimate partner.
The two bills being considered in the Senate, introduced by Sens. Amy Klobuchar (D-Minn.) and Richard Blumenthal (D-Conn.), would strengthen federal gun prohibitions for convicted domestic abusers and those deemed by a judge to be a physical threat to a woman. Klobuchar's bill would include physically abusive dating partners and convicted stalkers in the category of persons who are prohibited from buying or possessing a gun. Blumenthal's bill would ban guns for those who have been issued a temporary restraining order by a judge for domestic violence.
All the provisions being discussed are supported by a majority of Americans, according to a recent HuffPost/YouGov poll. But gun limits are difficult for Congress to pass, even when they are broadly supported by voters, due to the strong opposition of the well-funded and well-organized gun rights lobby. A popular bill that would have closed gaping holes in the federal background checks system fell just short last year of the 60 votes it needed to overcome a Republican filibuster.
The NRA is already fighting Klobuchar's bill, claiming that it "manipulates emotionally compelling issues such as 'domestic violence' and 'stalking' simply to cast as wide a net as possible for federal firearm prohibitions."
The witness for the Republicans, George Mason University law professor Joyce Malcolm, said Democrats are taking the wrong approach to protecting women. She said it would be a better idea to immediately arm women who have filed restraining orders instead of trying keep guns away from the abuser.
"I'll tell you a reality -- the police cannot be everywhere at all times," she said.
Gun violence prevention groups have calculated that domestic violence is one area in which American voters across the political spectrum -- particularly women -- can agree on gun limits. Americans for Responsible Solutions, started by former Congresswoman and gun violence survivor Gabby Giffords (D-Ariz.), and Everytown for Gun Safety, funded by former New York City Mayor Mike Bloomberg, are working to convince a few Senators who were on the fence about background checks to swing over and support gun prohibitions for domestic abusers.
But Sen. Chuck Grassley (R-Iowa), the ranking member on the Senate Judiciary Committee, quickly dismissed the idea of Republicans working with Democrats on the issue, saying the hearing is a political stunt. He said Klobuchar introduced her bill a year ago, but the Democrats waited until just before August recess -- and only a few months before November elections -- to schedule the hearing.
"Had the majority been serious about reducing domestic violence, we had the time to come together on a bipartisan solution," Grassley said. "There was a real opportunity for a bipartisan effort, but that opportunity, I believe, has been squandered."
Klobuchar shook her head and appeared visibly frustrated as Grassley spoke. The reason the committee waited so long to hold the hearing, she fired back, is that she has been trying and failing to get a Republican co-sponsor on her bill.
"I've been very close several times," she said. "I know I'm going to get [one]. But that's the reason we've been waiting."
Daniel told The Huffington Post that he hoped his testimony would break through the partisan politics and garner support for legislation that prevents dangerous people from being able to have guns.
"If we can save just one life, that would be worth everything we're going through," he said. "And I know we can save more than one life."
Before You Go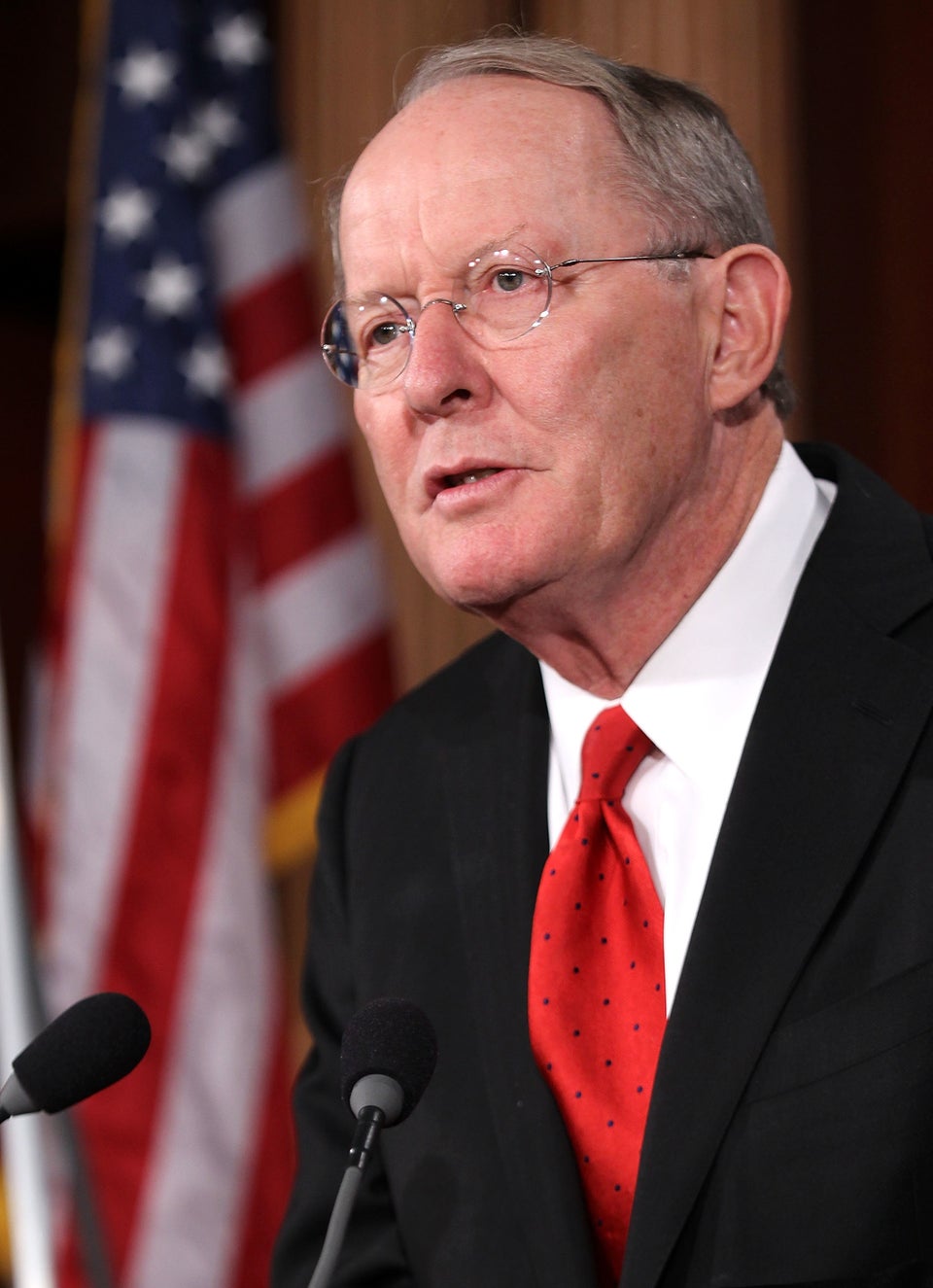 Senators Who Voted NO On Background Checks
Popular in the Community