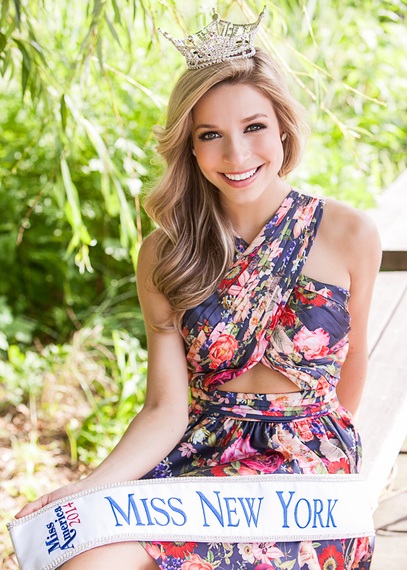 As parents, my husband and I try our best to give our daughters examples of what healthy relationships look like. However, we know there are no guarantees this will positively influence their relationships, especially once they leave our home and go off to college. And we have reason to be concerned.
We have been glad to see the heightened attention given recently to stopping sexual assault on campus. This is a pervasive problem that deserves sustained attention, from policy-makers and college administrators alike. Somehow, though, the dialogue about campus rape too often glosses over a painful reality: Young women are far more likely to experience violence at the hands of an intimate partner than a stranger they meet at a party.
In fact, one in four women will experience domestic violence in her lifetime, and women between the ages of 20 and 24 are most at risk. With much-needed attention being paid to campus sexual violence, now is the time to address campus domestic violence.
I'd like to share the story of Kira Kazantsev, who was recently crowned Miss New York 2014 and who is raising public awareness about domestic violence.
When Kira began her college journey a few years ago, she embraced the experience with enthusiasm, exploring many subjects, participating in school events, and leading an active social life. But things quickly took a turn. She went from being a happy, confident, young adult to one who was traumatized, stripped of her self-confidence, and struggling to escape an abusive relationship.
Ariel Zwang, CEO Safe Horizon: Kira, why did you choose to speak about domestic violence as your public advocacy platform for the Miss America organization?
Kira Kazantsev, Miss New York: Through the Miss America Organization, I have the opportunity and responsibility to bring significant public advocacy to an issue. Domestic violence has personal resonance, and I am honored to collaborate with Safe Horizon to help raise awareness.
In college, I started dating a person who seemed great. He was popular, and at the time I felt like he'd chosen me. He made me feel special. But six months later, when I looked around, I was isolated from my friends and family and he had become my whole world. Over two years, the relationship turned abusive. I felt like I had done something to make him treat me like that. Eventually I realized I was experiencing domestic violence.
We often see victims tell themselves "I must have said or done something for this to happen." They internalize blame. But we know it's not the victim's fault.
When you told me your story, I heard so many examples of stalking behavior. More than 60 percent of female stalking victims are stalked by a current or former intimate partner, and 67 percent have also been physically abused by their partner. What were some of the behaviors you experienced?
I would receive unsolicited text messages from phone numbers I didn't recognize, fluctuating between intense love and intense hate. The messages became very explicit, describing his intimate involvement with other girls. This was very demoralizing and destabilizing. Our separation only escalated the attempts to control me-especially because I didn't know what would happen next. I was in a constant state of anxiety and fear. He would show up at the same events for no legitimate reason.
We know abusers and stalkers are persistent and can make victims feel like they aren't safe anywhere. It's hard to recognize the signs of stalking, especially when we're all so interconnected online. What were some of the ways in which you made yourself safer?
I was able to leave school and I waited for him to graduate before returning. I also blocked him on social media and even blocked his number on my phone. He would try to find ways around it, though. He still tried to contact me using different phone numbers or accounts. I sought help from the school and I'm very grateful for the free counseling I received -- I'm not sure I would have bounced back emotionally without it. And, I opened up to trustworthy people who made me feel they were looking out for my physical and emotional safety. I decided to volunteer at Safe Horizon because I want my story to help young people recognize and overcome one of the most common forms of violence: domestic violence.
As public attention intensifies around campus violence, we now have the opportunity to create a safer environment for students. Parents need to maintain open dialogues with our kids so that we will be able to react quickly to signs of trouble. As an organization that exists to heal and find justice for victims of crime, Safe Horizon strongly encourages colleges to develop responses that truly support and protect survivors and that involve advocate organizations who specialize in this work. Our children deserve healthy relationships and lives that are free of violence and abuse, especially as they take their first steps into adulthood.
Support HuffPost
The Stakes Have Never Been Higher
Related
Popular in the Community