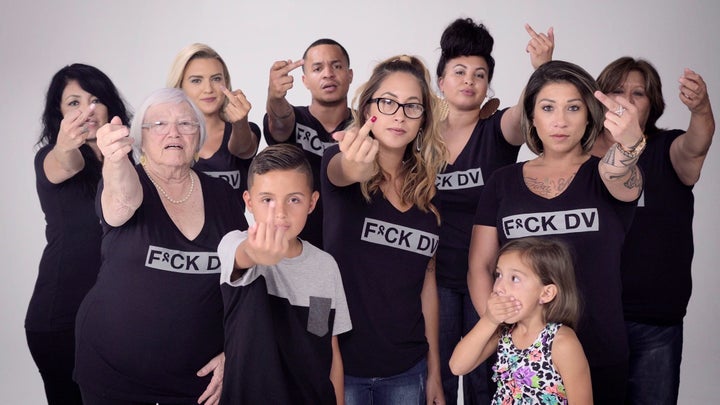 A provocative new public service announcement asks viewers to consider which is more offensive: the "F-word" or domestic abuse.
And it does so by dropping as many F-bombs as possible.
The online PSA is part of a new "F*ck DV" campaign created on behalf of Break The Silence Against Domestic Violence, an anti-abuse charity based in San Diego, California.
All of the people in the video have suffered or witnessed some form of domestic abuse, including the group's founder, Kristen Faith, who created the video concept.
"Domestic violence is offensive, and so is the F-word," Faith told HuffPost. "But any form of abuse, verbal and physical, is worse than a mere word."
The NSFW video begins with Faith introducing herself and mentioning that one in four women are affected by domestic violence.
Then her real-life grandmother walks in and expresses shock:
Grandma Dee: "Wait ― what the fuck? One in four?"

Kristen: "Hey ― watch your language Grandma."

Grandma Dee: "You know what's more offensive than the word fuck? Not talking about it."
"My grandma is 80-plus years old and hid her own domestic abuse for nearly 60 years," Faith said. "Because of me breaking my silence, she finally felt able to tell her story."
But her grandmother had trouble dropping the F-bomb, at least at first. She ruined a few takes because she forgot to cuss, something she doesn't do in real life.
But Grandma Dee and other people in the video felt so strongly about the message that they eventually overcame their distaste for the F-word.
One was a 10-year-old boy named Dine, who witnessed domestic violence.
"A lot of people asked me, 'How can you have a little boy say the F-word?" Faith said. "We felt it was necessary. A lot of people are offended, but that kid saw domestic violence. His mom, who is also in the video, was threatened with a gun.
"Even so, after the shoot, he said, 'I never want to say that word again.'"
Faith is hoping the "F*ck DV" campaign goes viral. The charity is selling hoodies with the logo to raise money and awareness.
The complete NSFW video appears below:
Before You Go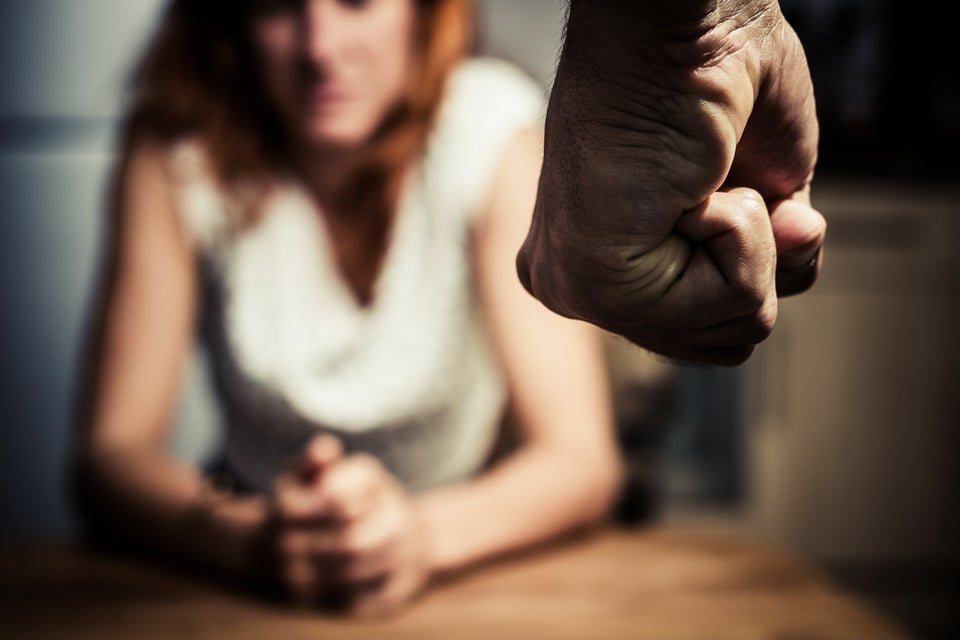 Shocking Domestic Violence Statistics
Popular in the Community