More than 12 million women and men in the United States experience domestic violence, sexual violence or stalking by intimate partners every year -- that's an estimated 24 people per minute. And while the physical and emotional harm survivors suffer is severe and grievous, the damage does not stop there. This violence hurts individuals and their families, our workplaces and communities, our economy and our entire country.
That's why, for those of us who work every day to secure more fair and family friendly workplaces, it is fitting that October is both National Domestic Violence Awareness Month and National Work and Family Month. That's because supportive workplace policies, such as paid sick and "safe" days, help make it possible for domestic violence survivors to get the help they need without sacrificing their jobs or ability to make ends meet.
Paid sick and safe days mean survivors can take time away from work to seek assistance by searching for a shelter, filing a restraining order or attending a court proceeding without sacrificing their job and the financial security it brings. This is vitally important, since survivors often stay with their abusers due to financial dependence.
Right now, 25 to 50 percent of domestic violence survivors report losing a job due at least in part to the violence -- and paid sick and safe days can help change that.
Fortunately, there is growing recognition that no workers, including survivors of violence, should have to choose between their health and well-being, or that of their families, and their jobs. Twenty-five jurisdictions across the country now have, or will soon have, paid sick days laws in place. Many of those laws include designated safe days that guarantee paid or unpaid leave to address legal, medical and psychological issues that result from domestic violence or abuse.
At the federal level, the Obama administration just issued an executive order requiring federal contractors and subcontractors to allow all employees who work on federal contracts to earn paid sick and safe time. The move will mean that 300,000 workers who currently do not have this right will soon be able to earn time to recover from common illnesses, get preventive care, care for a sick child or relative, or address issues arising from domestic violence, sexual assault or stalking.
But, despite this progress, the majority of workers in this country still do not have paid sick or safe time. Access to this basic workplace support should not depend on where a person lives or works. It is past time for Congress to prioritize the Healthy Families Act -- legislation that would establish a national paid sick and safe days standard. Action to pass this common sense proposal is what domestic violence survivors need and deserve -- this month and in the months to come.
If you or someone you know is a victim of domestic violence, call the National Domestic Violence Hotline at 1-800-799-SAFE (7233).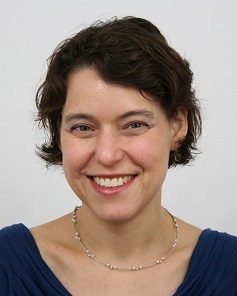 Vicki Shabo is vice president at the National Partnership for Women & Families. Shabo leads the organization's work on paid sick days, paid family and medical leave, expansion and enforcement of the Family and Medical Leave (FMLA), workplace flexibility, fair pay and pregnancy discrimination.
YWCA's Week Without Violence is an annual campaign that takes place nationally and in communities across the country to end violence in all of its form, wherever it occurs. As the largest network of domestic service providers in the United States, YWCA is focusing our efforts on ending domestic violence - NOW. Everyday YWCA addresses the root causes and immediate needs associated with domestic violence. As we mark our 20th annual Week Without Violence, we invite you to join us. To learn more visit www.ywca.org/wwv and join the conversation with #endDVnow. Read more great Week Without Violence blogs!
Calling all HuffPost superfans!
Sign up for membership to become a founding member and help shape HuffPost's next chapter