Earlier this week, The Huffington Post ran a story on undiagnosed traumatic brain injury in domestic violence survivors. We received an outpouring of emails from women who suspected they might be suffering from the condition. Here, we spoke to some experts on what women should do if they believe they have a traumatic brain injury.
It's fairly well known that traumatic brain injury -- a complex injury caused by a jolt or blow to the head -- disproportionately affects athletes and soldiers. But what about the 1 in 4 women in the U.S. who are estimated to be survivors of domestic violence?
What Are The Symptoms Of TBI?
According to Hirsch Handmaker, a radiologist who is studying the link between domestic violence and TBI, as many as 20 million women each year may have TBI from abusive relationships. Symptoms of TBI include headaches, double vision, imbalance and decreased motor ability, as well as problems with memory, planning, learning, aggression, irritability and depression, he said.
Women who suspect they may have undiagnosed brain injury should see their primary care physician and get a referral for testing, said Robert Knechtel, M.D., interim director of the Sojourner BRAIN program, which launched an ambitious effort to research TBI in domestic violence survivors this week. Women may be referred to an ophthalmologist, audiologist, cognitive therapist or a neurologist for testing, depending on their symptoms.
Knechtel said the most important thing is to be honest with your doctor about the cause of injury. "Don't be ashamed of telling the physician that you've been a victim of domestic violence," he said. "They need to get the complete picture."
Make A List Of Injuries, Including When They Happened
Knechtel recommends that women write down a list of all the times they were hit in the head and what part of the head was hit, if it is safe to do so. TBI affects memory, so for some women, this may be a difficult task. But in order to treat TBI, he said, doctors need to pinpoint exactly where the injury is located in the brain.
Women should also note if they have ever been strangled -- a common tactic by abusers and a predictor of future lethal violence. "Strangulation is a cause of traumatic brain injury, and you don't really even need to lose consciousness," Knechtel said. "If you have decrease of blood flow to the brain, you can have parts of the brain that are affected."
Ask Your Doctor Any Questions About Your Injuries. Make Sure They Are Answered.
Write down questions for the doctor before the visit, Knechtel said, and make sure they are answered before you leave. While there is growing awareness of TBI in military and athletes, he said, many health care providers are still not educated about brain injury caused by domestic violence and may downplay women's symptoms, or chalk them up to stress. "Insist on testing, and on having an investigation done," Knechtel said. "If you are being ignored, you may need to find a different doctor."
If a woman has an acute injury, she should seek help immediately at an emergency room. "The first 24 to 48 hours are critical from a concussion standpoint," he said.
If You Experience A Concussion, It's OK To Sleep And Rest
Knechtel cautioned that women are especially vulnerable to brain injury in the aftermath of a concussion, and should do whatever is possible to avoid a secondary head injury while in recovery. "The additive nature of concussions over a short period of time can significantly impact long-term brain damage," he said, comparing a woman who is discharged from the hospital and subsequently assaulted to a football player who returns to active play before his brain is healed.
Following a concussion, he said, it can be helpful to lie down in a quiet, dark room and sleep. Despite what many of us were told growing up, letting someone fall asleep after a concussion is actually exactly what the brain needs.
Contact Your Local Domestic Violence Coalition
Allie Bones, the CEO of the Arizona Coalition to End Sexual and Domestic Violence, recommends that women who have TBI symptoms reach out to their state domestic violence coalition to see what support services are available in their area.
"The coalitions tend to have the best information about what the domestic violence programs across the state offer," she said. "These days, most programs are trying to focus on a trauma-informed approach, coming from the perspective that people who have experienced trauma have a lot of different ways their brain may be affected."
Undiagnosed TBI can make it harder for women to leave abusive partners, as they may have trouble planning a safe exit strategy, holding down a job or may suffer from debilitating low self-esteem due to impaired cognitive abilities.
Bones said that domestic violence coalitions can give women an opportunity to talk about their experiences, and to find support with some of the typical problems that domestic violence survivors struggle with, like finding affordable housing and filing for divorce, which can become even more unmanageable with a brain injury.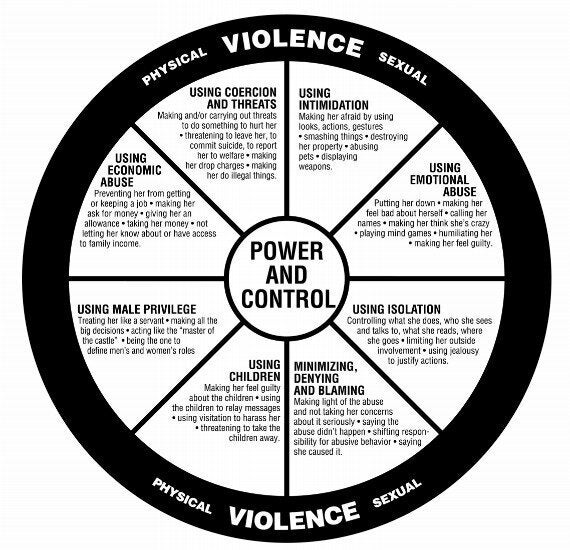 Seek Out Help With Legal Issues
Symptoms of TBI can make simple tasks, such as filling out forms and remembering dates and times, challenging. For women who are involved in court cases due to their abuse, brain injury can make an already confounding process even harder.
"Having a legal advocate who can help them navigate those processes is really important," Bones said, adding that a state coalition should be able to help put survivors in touch with advocates who can assist them. "They might not be able to do it themselves."
Chris Nowinski, executive director of the Sports Legacy Institute, had one message to women who have signs of brain injury: Don't give up hope.
"Whatever your symptoms are, there is treatment to make you feel better, and you should aggressively pursue it," he said. "Sometimes symptoms can last for years and slowly fade away."
Nowinski said it is important for women who may have TBI to be educated so they can adjust how they live, and educate those around them to better understand their medical condition. Women should get in touch with the Brain Injury Association in their state for more information on TBI and to access local resources, he said.
"There's a lot of people in this country living with the effects of traumatic brain injury," he said. "We are all trying to get connected and raise awareness and advance research and get better treatment. We deserve it."
If you are a domestic violence survivor with TBI and want to share your story, email reporter Melissa Jeltsen at melissa.jeltsen@huffingtonpost.com.
Related
Popular in the Community