SUTHERLAND SPRINGS, Texas ― Here's how it begins.
On a Saturday night in 2014, 18-year-old Danielle Shields sent a friend a series of panicked texts. Her boyfriend, Devin Patrick Kelley, was abusing her, she wrote. Her arms were red. He told her to pack a bag. When the texts abruptly stopped, her friend called the cops. They went to Shields' house, but closed the report a half hour later. The incident was simply a "misunderstanding and teenage drama," they wrote.
Nothing to see here. Move along.
Two months later, the couple married. Wedding bells and cake. New beginnings. Three years passed. Then, on a sleepy Sunday morning, here's how it ends.
On Nov. 5, Kelley pulled up at First Baptist Church in Sutherland Springs, ready to execute a gruesome plan.
It was an unexpected location for a mass shooting ― a modest little worship hall in a tiny town in rural South Texas ― but it wasn't chosen at random. The church represented something to Danielle and her family, something good and pure. His wife used to worship there as a child. In the church directory, there's an undated photo of her alongside her mother, Michelle, flashing a broad smile. Both her mother and grandmother attended services at the church.
He was going to desecrate it.
That morning, Kelley ambushed First Baptist wearing all black, armed with a Ruger AR-556 rifle. He sprayed the small sanctuary with bullets for seven eternal minutes, slaying congregants in the very pews they prayed in. He methodically shot victims in the head, even crying children. The whole ghastly event was unintentionally caught on camera, as the church regularly recorded its weekly sermons to post on YouTube.
Twenty-six lives were gone in the deadliest mass shooting in modern Texas history. There was no making sense of it. But what would make a person do such a thing?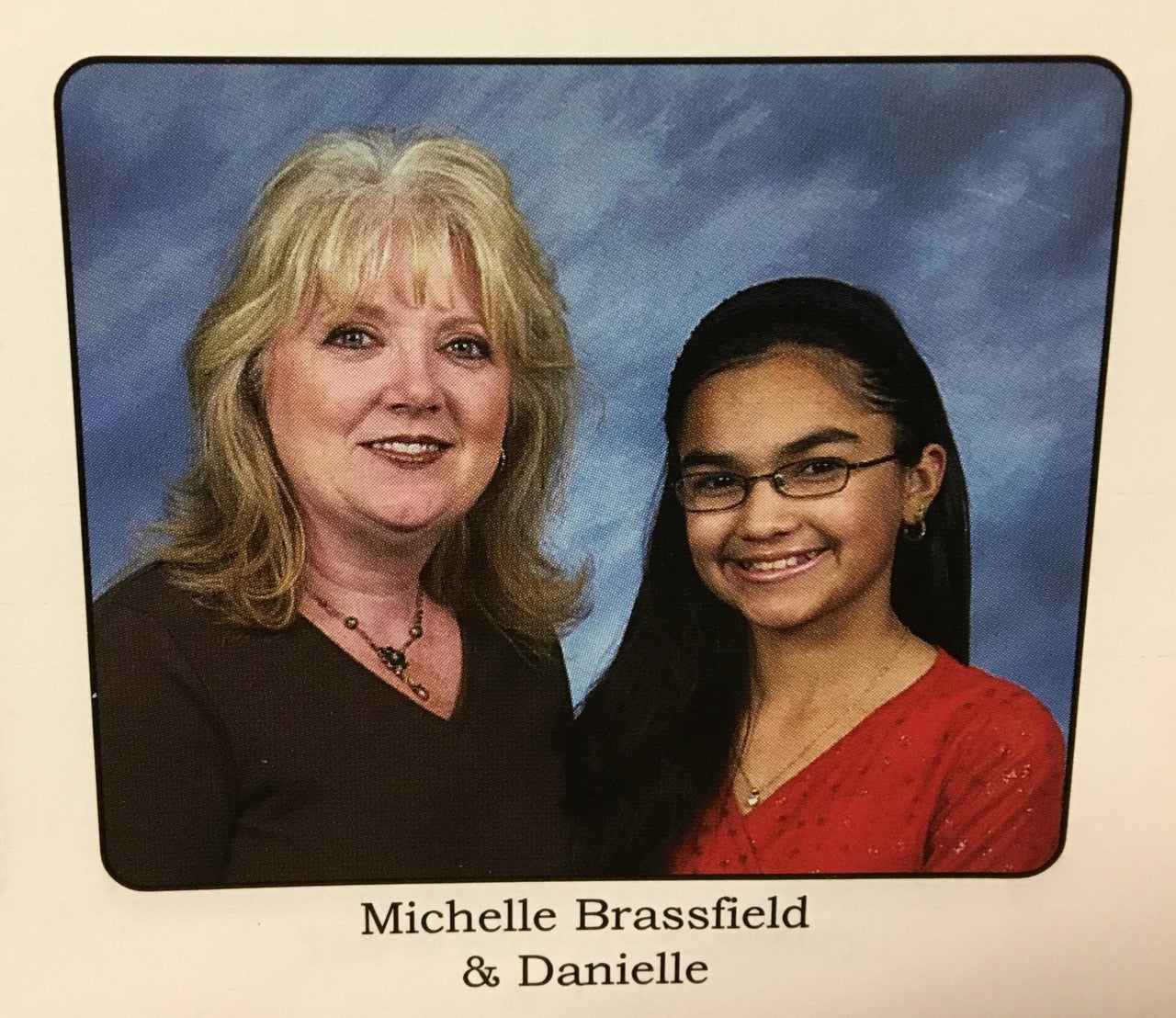 A sea of red flags
Every hour of every day, in living rooms and kitchens across America, shouting matches turn into punches turn into women slumped on floors. Some never get up. It's a story as old as time. We call it domestic violence, but the name may contribute to the problem. Merriam-Webster defines domestic as "of or relating to the household or the family." Domestic chores, domestic happiness, it says. Private, not public. Everyone knows that domestic means shhhh. It means it's nobody's business until it is.
Kelley was a documented domestic abuser, and a dangerous one. That much is clear.
After high school, he enlisted in the Air Force and married 19-year-old Tessa Brennaman, who said she lived in constant fear of him. He hit and kicked her, she said, and pressed loaded firearms to her head. "There would be times where I would be on the floor curled up and having to protect my organs because he would be violently kicking me on my side," she said in an interview with CBS's "Inside Edition."
He also strangled her, a terrifying tactic that is common in abusive relationships and can lead to brain damage and death within minutes. Research has found that men who strangle their partners are much more likely to eventually kill them than other abusers.
A year into their marriage, Kelley was court-martialed for strangling and striking Brennaman, as well as cracking open his infant stepson's skull. The couple got a divorce, and Kelley was convicted by a general court martial on two charges of domestic assault. In 2014, he was released from the Air Force with a bad conduct discharge.
With a domestic violence conviction, he should have been barred from purchasing firearms under federal law. However, the Air Force admitted that it failed to record his conviction in a database that is used to do background checks. That oversight allowed him to buy the rifle he used to commit the massacre.
He married his second wife, Danielle Shields, in 2014. Two months before the wedding, police responded to a domestic incident at their house. The call "resulted in no offense report being generated," the Comal County Sheriff's Office said in a statement.
Danielle has not spoken to the press, and it is unknown how much abuse she suffered during her marriage. Authorities have said only that Kelley was involved in a domestic dispute with her family at the time of the shooting and that he sent his mother-in-law, Michelle, threatening texts.
But a friend of Michelle Shields told The New York Times that Kelley was abusing Danielle "physically, verbally and mentally" and that he had threatened her family. "He was telling her 'that he was going to get them,'" the family friend said.
In the hours after the shooting, dozens of family members gathered in a community center to learn if their loved ones survived or were slain. Tambria Read, an art teacher at Floresville High School, was standing outside waiting when Michelle emerged.
The two women made eye contact and embraced. They'd known each other peripherally for years ― Michelle was Read's favorite bank teller, and Read had taught one of Michelle's children at school.
"She told me, 'I know who did it!" Read recalled, sitting on a folding chair outside the Sutherland Springs Historical Museum, her hair pulled back in a thin braid. It was Kelley. Michelle told Read that her son-in-law was angry because he felt like her family was too involved in his marriage. He wanted them to butt out, to leave them alone.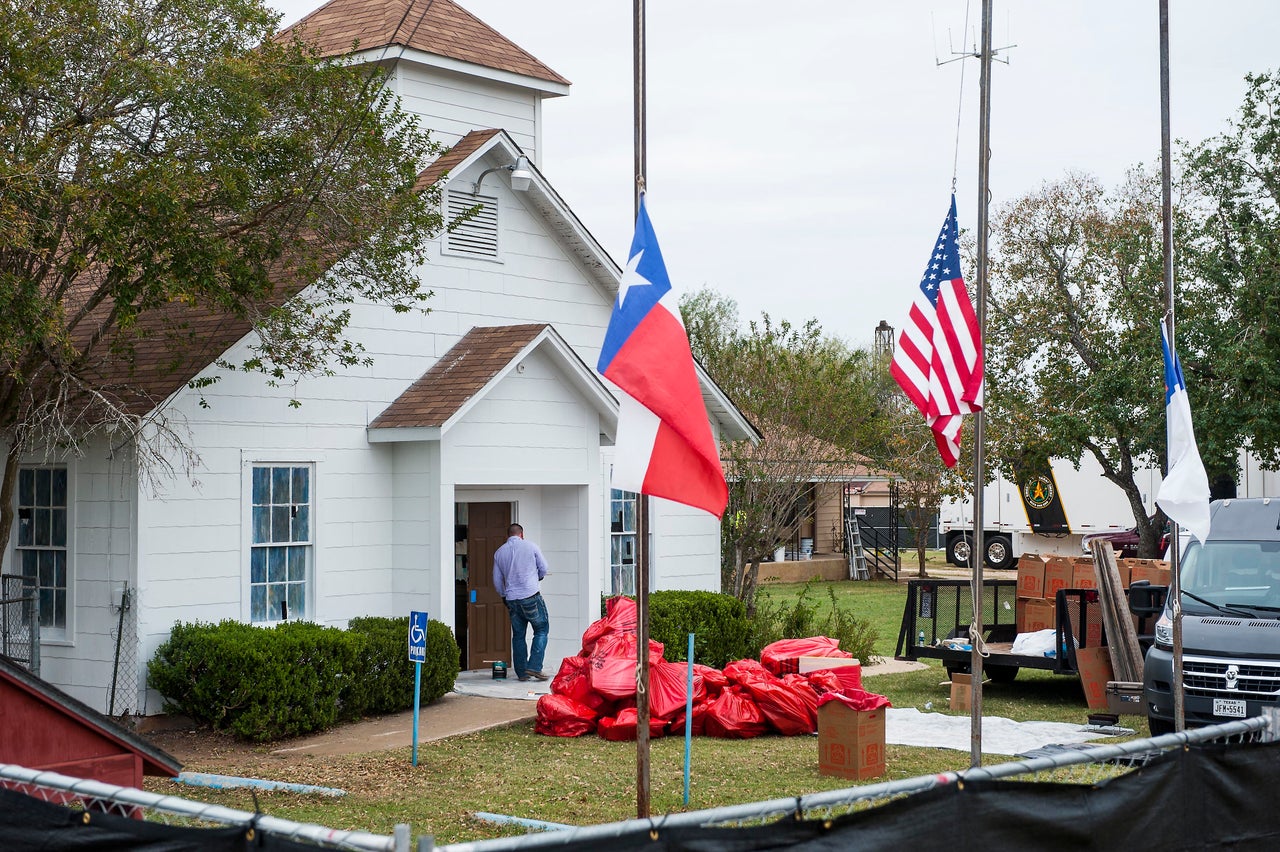 Ignoring the signs
Most domestic abusers do not kill, but the ones who do often follow a similar pattern.
They strangle, they stalk and, crucially, they have easy access to guns and are obsessed with control. When they feel like they're losing the ability to control their partners, violence may intensify.
Jacquelyn Campbell, professor at the Johns Hopkins School of Nursing, has spent her career trying to understand which abusers are most likely to escalate to killers.
Her research has spawned tools now in use by law enforcement to screen victims using a questionnaire based on known risk factors. She believes there are important warning signs that can occur before a situation turns lethal.
Kelley posed an "extreme" danger based on his known history, Campbell told HuffPost.
"We know from my research on domestic violence homicide that there are indicators that can help us recognize abusers who are especially dangerous," she said. "He was one of them."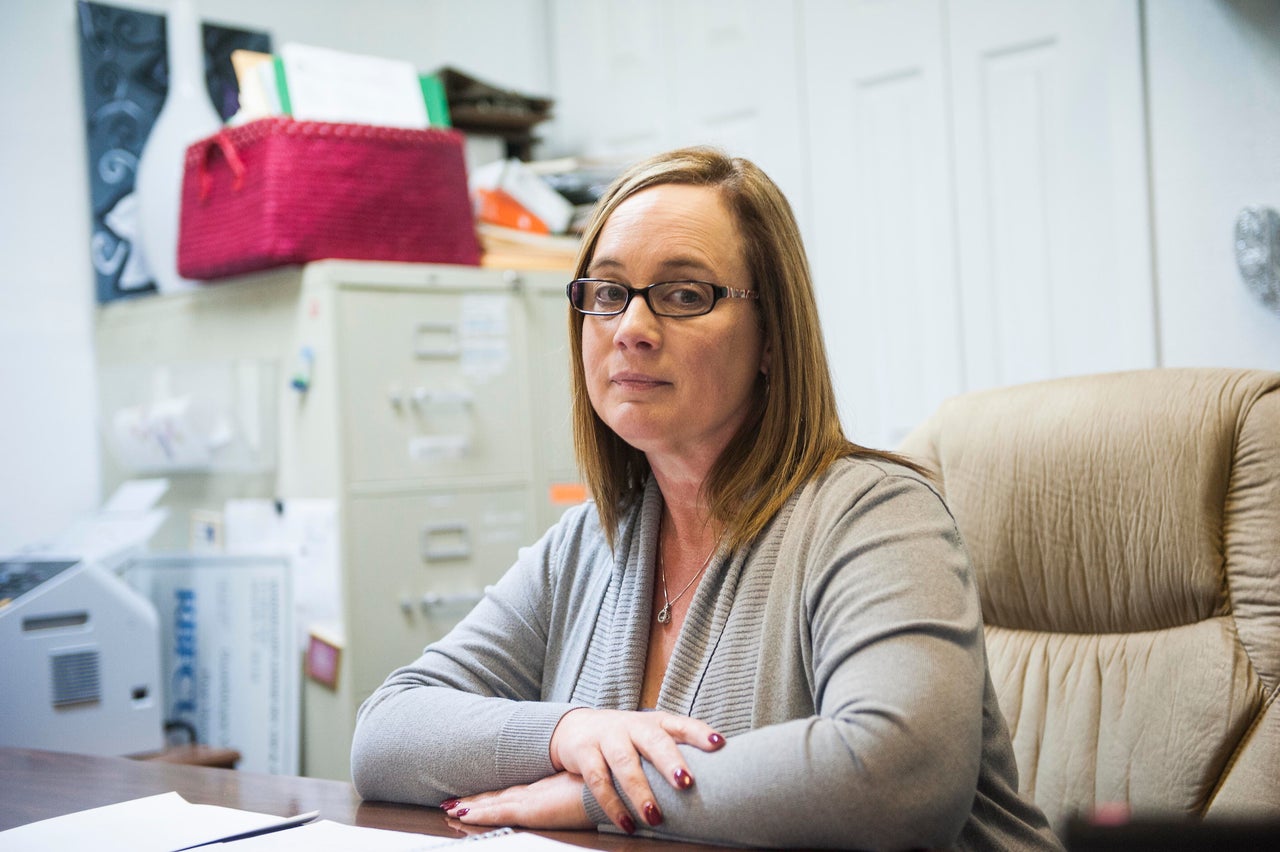 Everything's bigger in Texas
Jennifer Fernandez, the director of the only domestic violence shelter in the area, was at an air show in San Antonio when she heard about the massacre. Immediately she wondered if he was one of the abusers in the area that had sent her clients into hiding.
It seemed to her like most mass shootings these days had some connection to domestic violence. Just a few months earlier, she'd followed news of a mass shooting four hours north, in Plano. The perpetrator was an estranged husband who targeted his wife and her seven friends as they watched a football game.
While mass shootings are rare and account for only a fraction of all gun violence, when they do occur, it's common for them to involve domestic violence. From 2015 to early November 2017, there were 46 mass shootings in the U.S., defined as an incident in which four or more people are killed.
According to data collected by Everytown for Gun Safety, in 27 cases, or about 59 percent, the perpetrator killed an intimate partner or family member during the massacre or had a history of domestic violence.
"The danger and devastation of domestic violence is not limited to the family," Fernandez told HuffPost from her office, occasionally dabbing at her eyes with a tissue. The shooting was still fresh, and she found it hard to talk about without crying.
One in three Texans experiences domestic violence, she went on. It made her want to scream. "It is not an issue between two people, it's not a women's issue, it's not an advocate issue," she said. "This is everyone's issue."
Texas has one of the highest rates of fatal domestic violence in the country. In 2016, 146 women were killed by intimate partners, and it had eight incidents of familicide, when children or other close family members are killed.
Resources for domestic violence victims are scarce in rural Texas. Guadalupe Valley Family Violence Shelter, where Fernandez works, serves four sprawling counties that span over 3,000 square miles. Her single center isn't nearly big enough to meet the needs of the community, although it does the best it can.
Victims in rural areas such as hers face many obstacles when seeking help. They must travel to access resources, which may not even be in their county. If they don't have a car, forget it. And then there's the sticky problem of confidentiality.
"A lot of women won't report it because as soon as you go and ask for help, everybody knows. It's embarrassing," said Yvonne, a local resident who didn't want to use her last name. "You can't speak without everyone knowing. That's how a small town is."
But why did it take a mass shooting to make people care?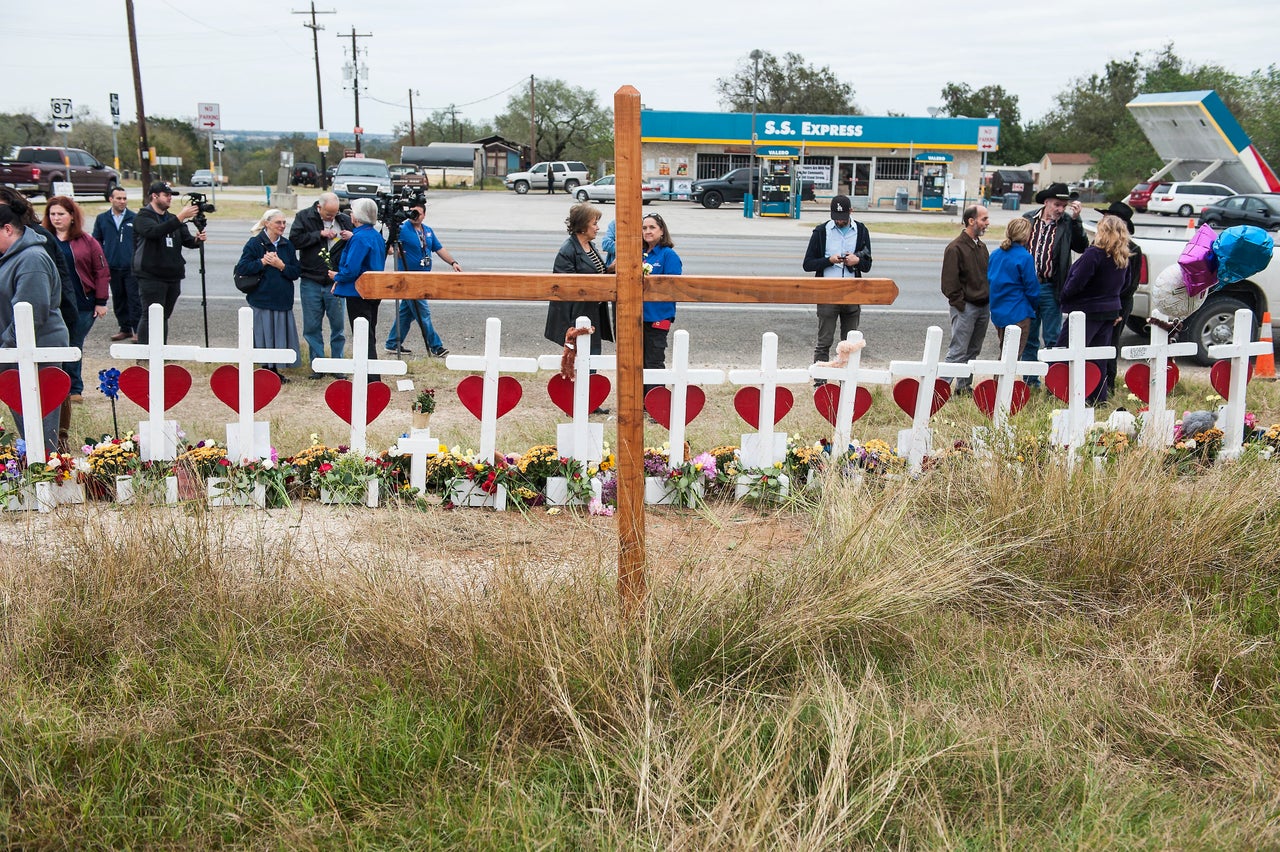 Moving on
Across a grassy field from the church, a line of 26 crosses served as a meeting spot for mourners and the media, who arrived in droves immediately after the massacre.
For days, a never-ending stream of townspeople staggered around red-eyed, leaving offerings of flowers and teddy bears and coins. They formed impromptu prayer circles, arms clutching each other. They crouched down to examine the photos, silently mouthing each victim's name. Some stood completely still for minutes at a time, overcome with emotion. Others turned to each other with bewildered expressions, whispering questions without simple answers.
Last Sunday, one week after the shooting, the church reopened its doors to the public. There was no trace of the violence that occurred within. The entire space was painted white. Instead of pews, there were 26 handmade chairs, carefully positioned where congregants were sitting when the tragedy struck.
It was a powerful act of reclaiming the space as sacred, returning it to the people who had sung and believed and worshipped there. Kelley, the gunman, would not take it from them.
By the next day, most of the media had packed up and left town. The crosses, once a bustling spot, were deserted. There were no cameras on the corner, no reporters waving tape recorders.
The little town was left alone to deal with its grief.
"We're a bunch of tough suckers," said Alfred Andrews, 77, a longtime resident of Sutherland Springs, as he finished his lunch at Witte's Barbeque. "We take the licks and keep on going."
A Wilson County sheriff's deputy, who asked to remain anonymous because he didn't have permission to speak to the media, hadn't allowed himself to cry yet. He said he responded to the call from the church right after the shooting and witnessed the unimaginable bloodshed.
"When the job is done, that's when we'll get to grieve," he said. "It's not done yet."
In the months to come, he knew he would return to normal, small-town police duties: responding to car accidents, noise violations and, of course, domestic incidents. The bread-and-butter of police work. But he'd never forget what he saw.
As this reporter drove out of town, traffic was stalled on the main road. Cars were bumper to bumper. A funeral procession was passing.
Support HuffPost
The Stakes Have Never Been Higher
Related
Before You Go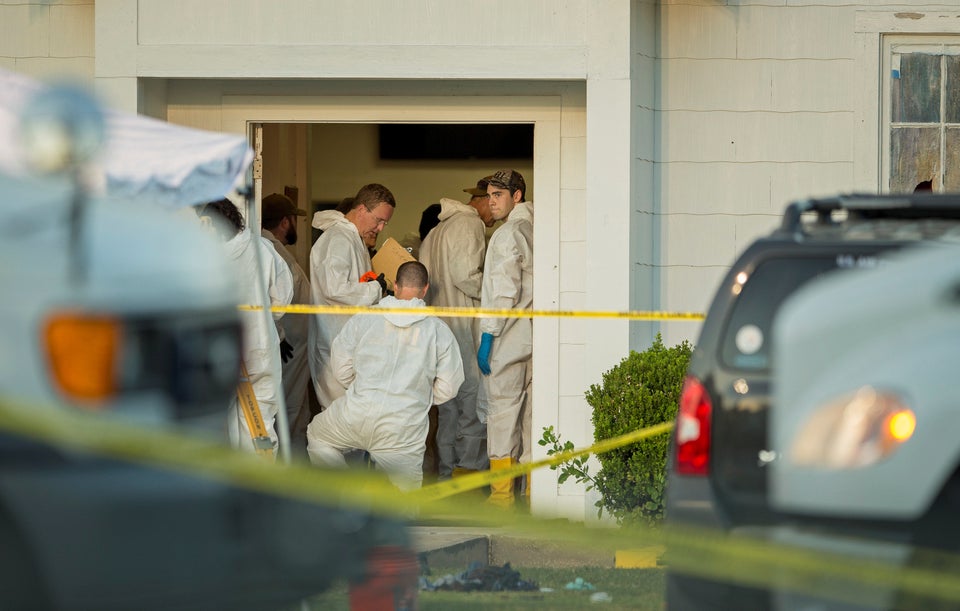 Texas Church Shooting
Popular in the Community