"I've been thinking long and hard, and contemplating whether to post this video," Emma Murphy says into the camera. "I finally decided after a lot of thinking that, yea I need to do this for me and my children. I need to raise awareness to other women out there."
That's how the 26-year-old mother of two begins a video describing a long-term relationship with an abusive partner. Murphy, a Dublin, Ireland native and lifestyle blogger, posted the video to her Facebook on July 7 to raise awareness around domestic violence and hopefully prompt other women to leave abusive relationships. The video already has over 6 million views and over 110,000 shares.
In the video, Murphy has a black eye and is sitting on the stairs as one of her children plays in the background. "If anyone out there has gone through something similar to what I've gone through," Murphy says. "You need to find the courage and get away from anything that's as unhealthy as violence."
I thought long and hard before posting this video, this is very difficult for me but I have to do what is RIGHT, if you or anyone you know has it is in a similar situation please share this video to inspire other women around the world, violence is NOT the answer!!!!

Posted by Emma Murphy on Monday, July 6, 2015
Murphy says she was in a three-and-a-half year relationship that was riddled with violent outbursts from her male partner.
"Last year he split my head open at an event and prior to that he punched me as well and I had a black eye," she says. "I finally realized that no this is not acceptable. No man has any right to put his hand on a woman. No man at all... It is not right to raise a hand to a woman. And it's only now that I realize that."
She also touches on the emotional and mental trauma that often goes along with the physical aspects of intimate partner violence. "Even once is unacceptable," she says about being hit by her partner. "But to be made to feel that it is acceptable is even worse. To be mentally tortured and told you're paranoid, insecure -- that's mental torture. And no man should do that to any woman."
As Murphy says towards the end of the video: "If there is any women who feel that they can't get out of a relationship or they can't walk away, if it's not safe you have to."
Related
Before You Go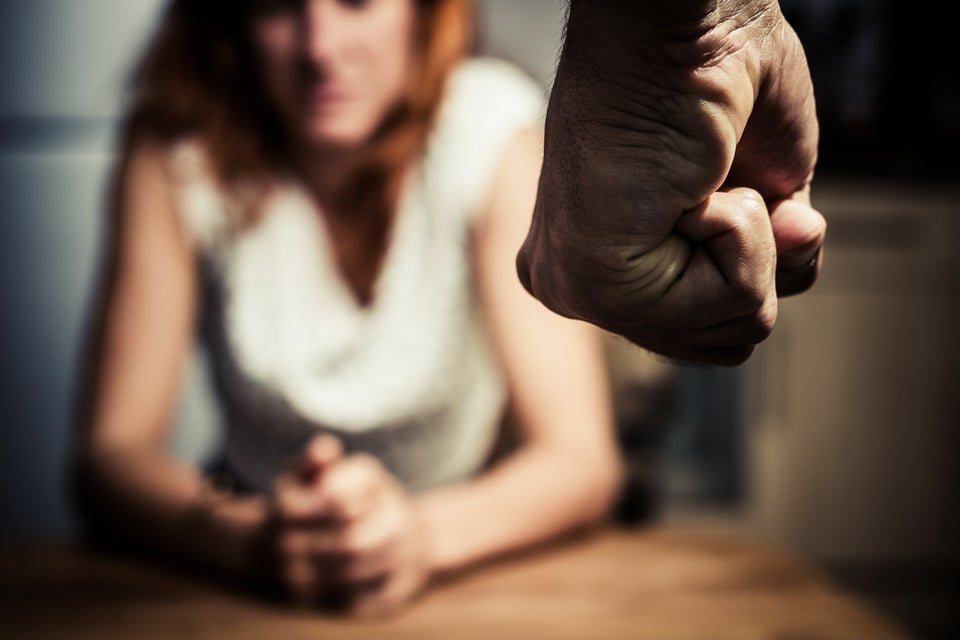 Shocking Domestic Violence Statistics
Popular in the Community