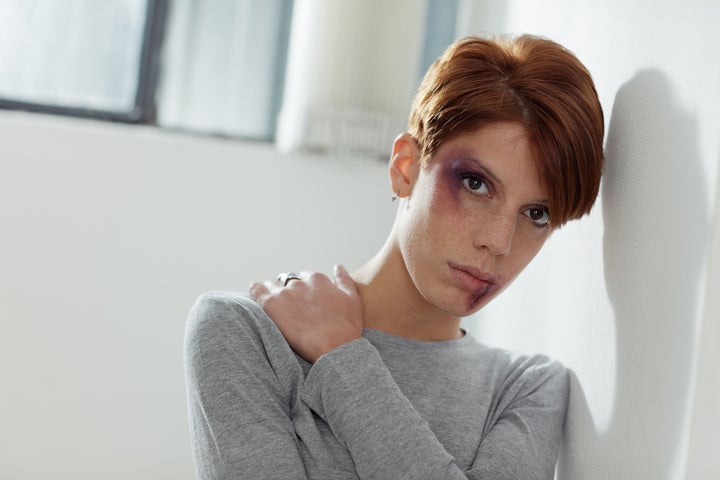 As many of you know, October is Domestic Violence Awareness Month. I'd like to take this opportunity to address some of the realities of this type of violence against women. Domestic violence affects women of all ages, races, ethnicities and religious backgrounds.
It doesn't discriminate based on socio-economic or marital status. And contrary to what its name may suggest, domestic violence impacts women outside the home and affects all aspects of their lives -- relationships with family and friends, employment, as well as physical and emotional health.
Statistics show that one in four women in the United States will be a victim of domestic violence in her lifetime. Many more cases go unreported and are not reflected in this statistic. In fact, domestic violence is one of the most under-reported crimes in the nation, according to the National Coalition Against Domestic Violence.
In an abusive relationship involving domestic violence, the perpetrator has one goal: to gain and maintain complete control over the other person. This can be done in a number of ways. While physical abuse is often the first example to come to mind, dominance and control can be carried out through emotional and verbal, as well as sexual, abuse.
Although physical violence is what we most strongly associate with an abusive relationship, I'd like to talk about a type of emotional abuse I'm particularly concerned about -- economic abuse. Economic abuse can take several forms. An abuser may deny a women access to finances and other basic necessities by not allowing her to work or leave the house. The abuser may also give her an allowance and keep a close watch over every penny she spends.
As the leader of an organization dedicated to the economic empowerment of women, I find this scenario disturbing and dangerous. Denying a woman's economic power takes away her ability to make decisions and leaves her dependent on her abuser. Without financial access, she may feel helpless and unable to leave a physically, emotionally or sexually abusive relationship, which is precisely the perpetrator's goal.
At YWCA Metropolitan Chicago, we have programs to help women become financially self-sufficient, as well as extensive programming to support victims of sexual violence. However, I'd like to recognize several organizations in Chicago that go above and beyond to support women who have been victims of domestic violence:
Jane Adams Hull House has a wonderful counseling program for women and families affected by domestic violence.
Family Rescue provides comprehensive support services and shelter to victims of domestic violence in Chicago. And, in DuPage County, Family Shelter Services provides individual and group counseling, court advocacy, shelter, hotline, teen, children's, and Latina services for victims of domestic violence.
Efforts to stop domestic violence have also been made on the national and local policy levels. In an effort to end violence against women, Vice President Joe Biden launched a campaign called "1 is 2 Many" in September to honor the 17th anniversary of the Violence Against Women Act (VAWA), which he authored in 1990.
Closer to home, the Illinois Domestic Violence Act seeks to protect victims of abuse from the perpetrating family or household members, which means current and former spouses; blood-related individuals, including those who have a child in common; people with disabilities and their personal assistants; people who share or used to share a living space; and people who are dating or engaged or used to date, including same-sex couples.
In spite of expanding government action to increase awareness and prevent violence against women, domestic violence remains an issue across the nation and in our own city. In 2010, the City of Chicago Domestic Violence Help Line received over 29,000 calls, with the majority of victims experiencing multiple forms of abuse.
In addition, the Chicago Police Department receives an average of 541 domestic-related calls for assistance each day, or 197,465 calls in a year -- all related to domestic violence.
Let's break the silence on all forms of domestic violence and give a voice to its victims. Please write your elected officials to encourage them to support funding for survivors of violence. One is too many. No one deserves abuse.

Calling all HuffPost superfans!
Sign up for membership to become a founding member and help shape HuffPost's next chapter