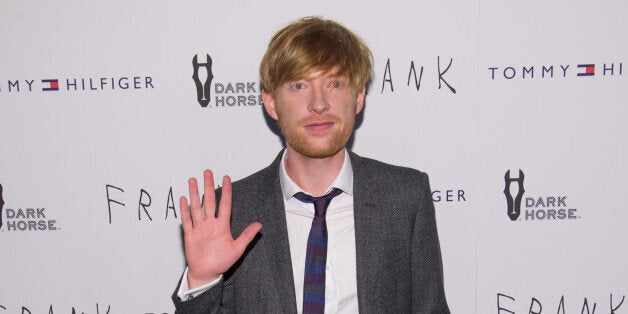 Angelina Jolie's "Unbroken" is the story of Olympic long-distance runner and Air Force bombardier Louis Zamperini, and his struggles to survive as a prisoner of war during the last stages of World War II. But before that happens, "Unbroken" is also about three men lost at sea. On May 27, 1943, Zamperini's plane crashed into the Pacific Ocean leaving only a trio of survivors: Zamperini, Francis "Mac" McNamara and Russell Allen "Phil" Phillips, played respectively in the film by Jack O'Connell, Finn Wittrock and Domhnall Gleeson.
"It was a great experience. A tough one but a great one," Gleeson said of the raft sequences in a recent interview with HuffPost Entertainment. The 31-year-old actor lost what he previously called a "sizable amount of weight" for the role.
"Toward the end, getting toward the dehydration phase, I had to wear these contact lenses, because their eyes were red," Gleeson recalled. "My contact lenses stopped fitting my eyes, because I was so dehydrated and had lost so much weight that everything had changed. But we were still trying to screw them in there -- and you were hungry and overworked and physically and mentally exhausted -- so then it got to the place where it wasn't much fun. Angie reminded me of it. I had forgotten totally. I've shut out some of the experience."
Not that Gleeson thinks he had it too rough compared to what happened to Zamperini and Phillips, both of whom would survive for 47 days on the open ocean with nothing more than rain water and whatever fish they were able to catch as sustenance. (McNamara died on the raft after 33 days.)
"Every time you thought about complaining, you were like, 'What the hell am I saying?'" Gleeson joked. "You had to suck it up."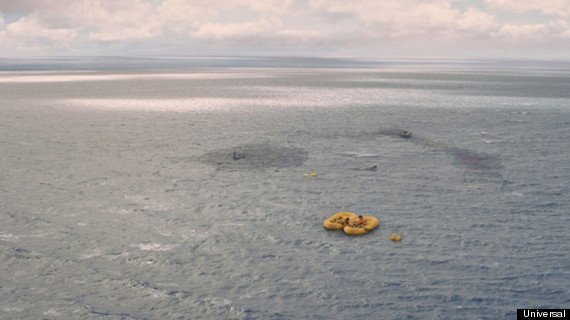 Since playing Bill Weasley in "Harry Potter and the Deathly Hallows," Gleeson has put together a tremendous resume of varied film roles. This year alone, he featured in not just "Unbroken," but also "Frank," an indie rock comedy, and "Calvary," in which he co-starred opposite his father, actor Brendan Gleeson. Coming in 2015 are the dramas "Ex Machina" and "Brooklyn" plus a little something called "Star Wars: The Force Awakens." Gleeson's role in "Episode VII" is of the top-secret variety, and while discussing plot details of director J.J. Abrams' film are strictly forbidden, he was able to weigh in on the recent teaser trailer.
"It just made me very excited," Gleeson said. "I felt like a kid again. I finished it with a big stupid smile plastered on my face. It was exactly the kind of feel that I was hoping the movie would have. If the movie feels the same way as the trailer, we're going to be in good shape."
But before heading to a galaxy far, far away, Gleeson will finish up work on Alejandro González Iñárritu's "The Revenant" with Tom Hardy and Leonardo DiCaprio in lead roles. It's another difficult survival story about men pushed to their limits. "We're pacing around the snowy mountains of Calgary, carrying packs and dead bodies," Gleeson said. "It's a pretty full-on movie, but it's great."
Having spent so much of the last year working on arduous projects like "Unbroken" and "The Revenant," does Gleeson long for the days of "About Time," the charming Richard Curtis romantic comedy that he led last year?
"I got to get Richard writing, man!" Gleeson said with a laugh. "That way I can go back to doing something full of joy, love and hope instead of suffering and trials and tribulations where I need a psychiatric evaluation after I'm done filming."
"Unbroken" is out Christmas Day.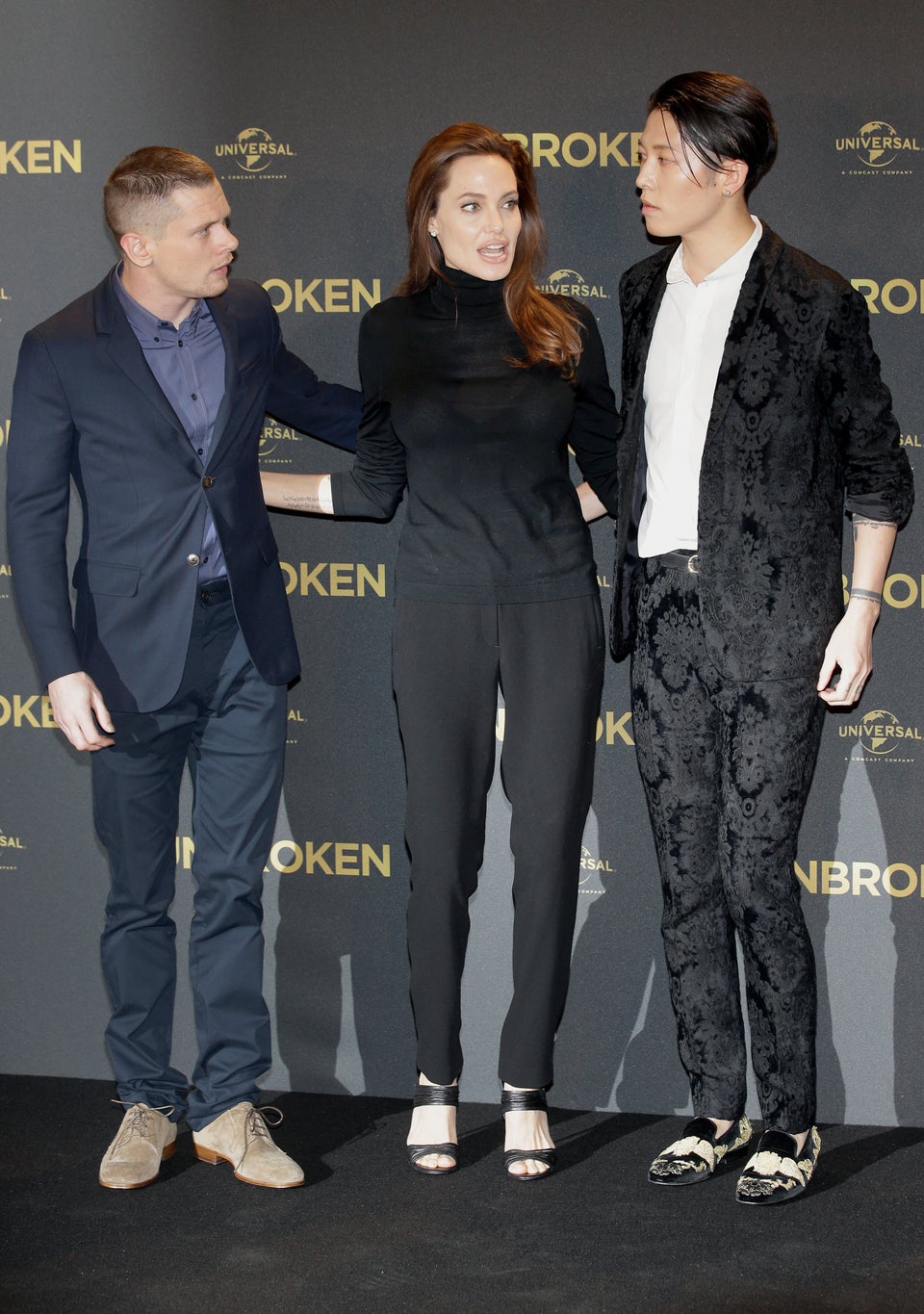 "Unbroken" Photos
Popular in the Community