Dominic the pit bull is a pro cuddler, and he's using his gift to help comfort injured and sick animals at the shelter that saved him.
Story continues below.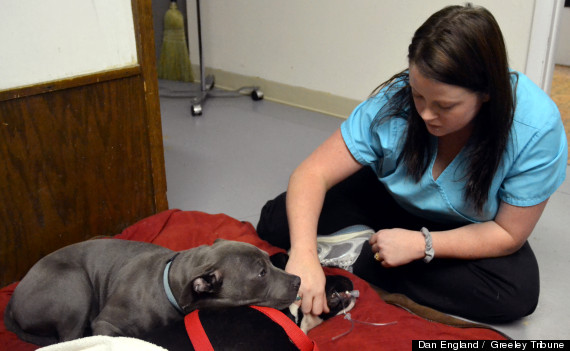 Dominic, who is just 18 weeks old, was rescued along with a litter of other puppies when police raided a Denver home, according to the Greeley Tribune. Due to Denver's pit bull ban, the then 7-week-old pup was sent to the Denkai Community Veterinary Clinic, in Greeley, Colo., which rescues domestic and farm animals.
Vet tech Stephany Haswell agreed to foster Dominic and was soon won over by his sweet nature.
"He's always been so snuggly, he might as well be a lap dog," Haswell told The Huffington Post in an interview. "When my 4-year-old is in tears, he'll run to Dominic and they'll 'hug.'"
Haswell soon adopted Dominic, and when the pup accompanied Haswell to the vet's office, it was as if he could sense the discomfort of animals that had just come out of surgery. Without prompting, he would snuggle with them on his red pillow bed.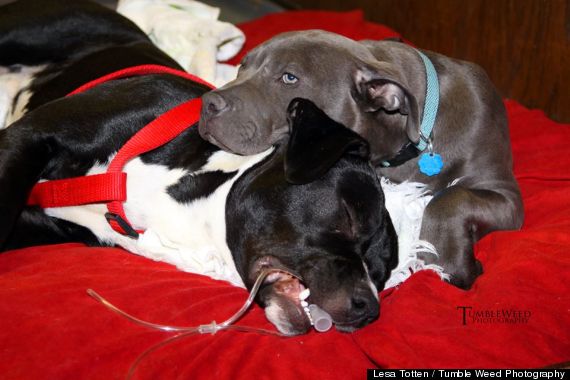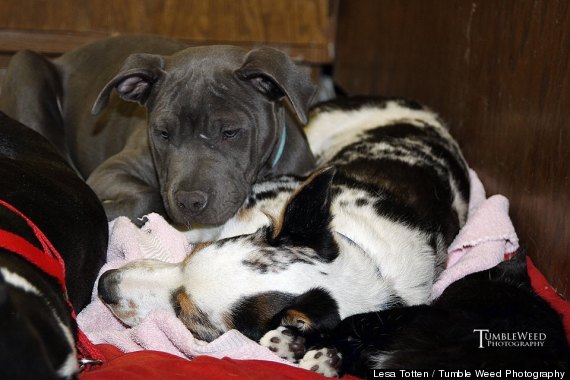 "The first couple weeks with him at the clinic were difficult because he was in the way, but now we have a routine," Haswell told HuffPost. "He lays down in his spot and waits for patients to come out of surgery. He likes to help getting them in their kennels and usually just waits in his bed right outside the surgery door. He knows when it's time."
While animals can be aggressive due to the pain of injuries or operations, cuddles from Dominic help keep them calm. Haswell says he pays special attention to the ones who cry and goes where he's needed.
"He checks on everybody all day. When I go into the kennel, he's always with me. He basically runs this place."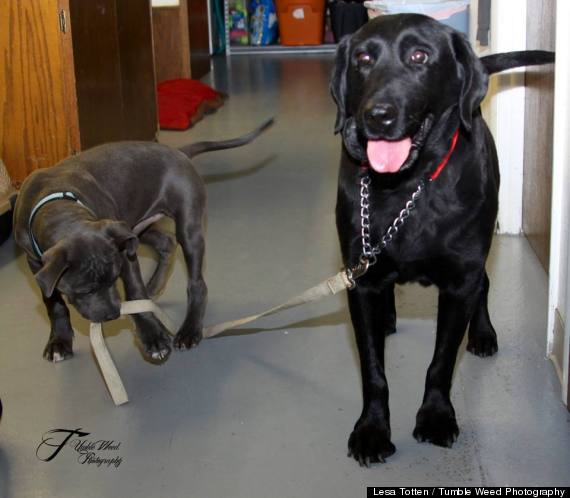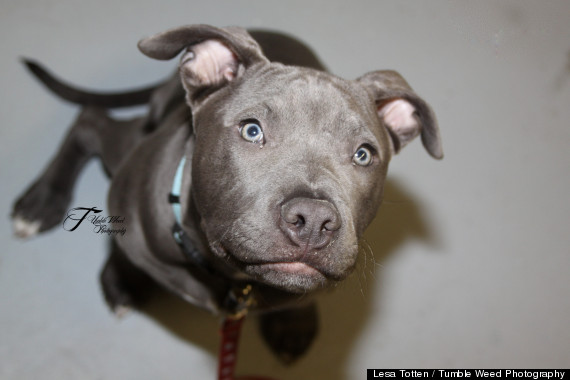 Dominic was recently neutered and has spent some time at home resting instead of keeping his vigil by the surgery door -- and Haswell says the difference has been palpable.
"The past couple of days, the animals have been coming out of [surgery] a lot harder," she told HuffPost.
Luckily, Denkai's resident 'Recovery Specialist' will soon be back on the job.
"I've never, ever seen anything like this," Floss Blackburn, the clinic's founder, told the Greeley Tribune. "He's got such a sweet heart."

Related
Before You Go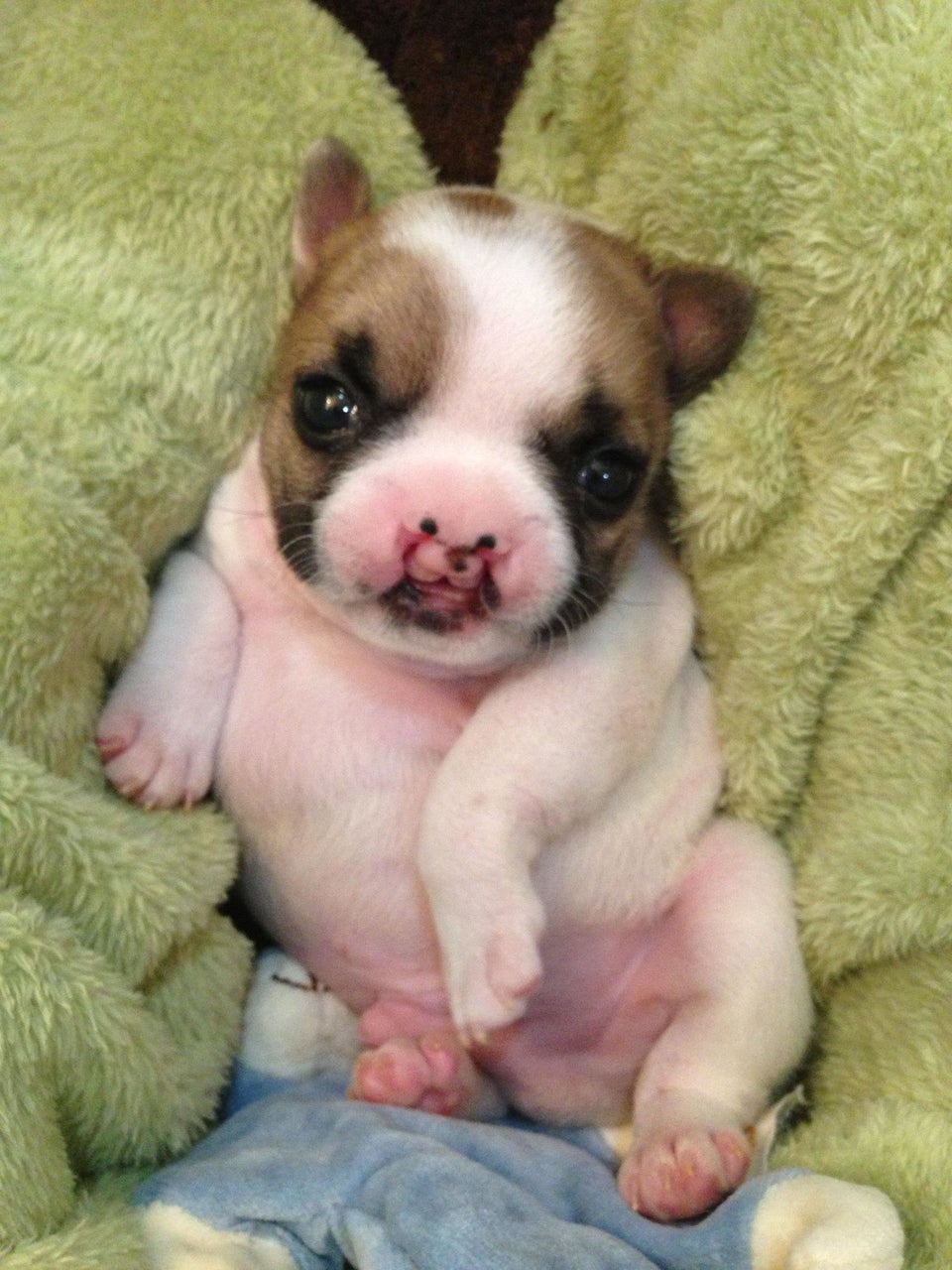 Lenny The Lentil
Popular in the Community