As prime minister of Dominica, Roosevelt Skerrit has witnessed the terror of climate change firsthand.
In light of that havoc, Skerrit addressed the United Nations on Saturday, pleading for world leaders to take action on climate change. He described a scene of "pure devastation" made possible by the warmer air and sea temperatures that fuel superstorms.
"Heat is the fuel that takes ordinary storms ― storms we could normally master in our sleep ― and supercharges them into a devastating force," he said.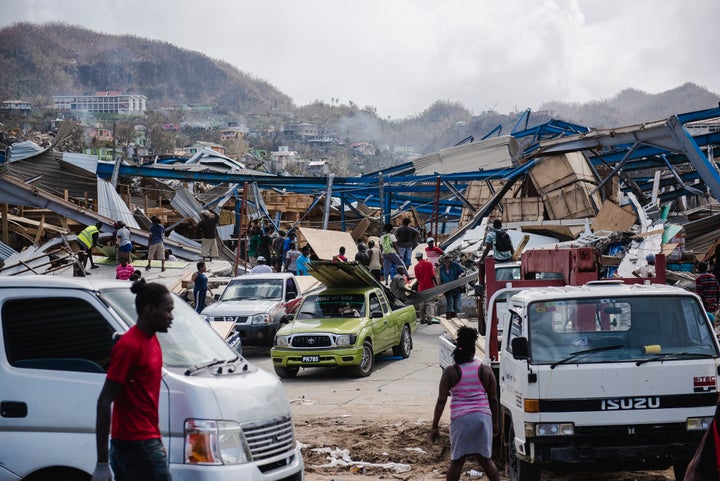 "To deny climate change is to procrastinate while Earth sinks," he continued. "It is to deny a truth we have just lived. It is to mock thousands of my compatriots who, in a few hours, without a roof over their heads, will watch the night descend on Dominica in fear of sudden mudslides and what the next hurricane may bring."
Skerrit noted the fundamental injustice that small island nations like Dominica suffer the most from climate change, yet are the least responsible for its cause.
"We are shouldering the consequences of the actions of others," he said. "Actions that endanger our very existence, and all for the enrichment of a few elsewhere."
"In the commonwealth of Dominica, we have long pursued and respected an existence that preserves our little Eden," he said, adding later: "Mr. President, fellow leaders, the stars have fallen. Eden is broken."
"Our homes are flattened. Our buildings roofless. Our water pipes smashed. And road infrastructure destroyed. Our hospital is without power. And schools have disappeared beneath the rubble. Our crops are uprooted. Where there was green, there is now only dust and dirt. The desolation is beyond imagination."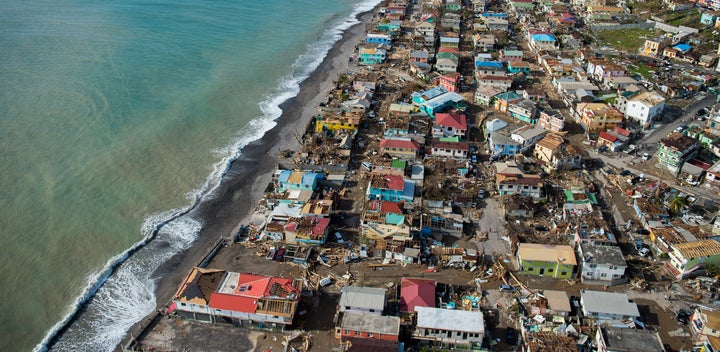 Skerrit thanked world leaders for the aid they've extended to Dominica and the other island nations devastated by recent storms, but implored them to see the bigger picture.
 "The time has come for the international community to make a stand, and to decide whether it will be shoulder to shoulder with those suffering the ravages of climate change worldwide."
"Whether we can mitigate the consequences of unprecedented increases in sea temperatures and levels. Whether to help us rebuild sustainable livelihoods. Or whether the international community will merely show some pity now, and then flee, relieved to know that this time it was not you."
REAL LIFE. REAL NEWS. REAL VOICES.
Help us tell more of the stories that matter from voices that too often remain unheard.