Dominican artist Crystal Rodriguez has made it her personal mission to deconstruct and decolonize her relationship with her hair and body. Now, she wants to share that mission with others through beautiful and empowering works of art.
The 23-year-old from Connecticut began creating illustrations in April, which depicted the ways Latinos, particularly Afro-Latinos and women, have been socialized to view their bodies and hair. She titled the original collection "Pajón Comic" and started sharing it on Instagram.
"I wanted to highlight the everyday struggle Afrolatinxs go through when developing their self worth," she told The Huffington Post in an email. "This comic is for the Afrolatinxs [who] have kept childhood traumas locked away in our hearts because good children are supposed to be silent and beautiful with our straightened hair, faldas (girdles) y media panties (pantyhose)."
Rodriguez has created two issues of the comics, so far. The first issue focuses primarily on Latinas' relationship with their hair or "pajóns," a loaded Spanish slang term for afro or very curly hair. Though many Latinas have recently begun to reclaim the word, Rodriguez explained it has generally been used to negatively describe afro-textured hair. She touches upon these themes and more in her comics.
On the cover of the first issue, a young girl with curly hair tells her older, straight-haired cousin that she doesn't like her own "squiggly" hair. The older woman spends the rest of the issue reflecting on the ways in which she and her extended family have perpetuated the idea that straight hair is more desirable than curly hair.
Rodriguez's second installment of the comic looks at how Latinas, often from a young age, are told they must flatten their natural curves and curls in an effort to conform to Eurocentric beauty standards. Much like in the first installment, the protagonist challenges these beliefs.
"I wanted to deconstruct and decolonize my relationship to my body for my sake but also for the little ones in my family that are forming their identities and self-esteem based on the adults in their lives," Rodriguez said in regards to the inspiration behind both comics.
"I hope this comic can help us better understand our intersecting identities, harmful cultural conditioning and how to recognize opportunities to honor our differences, whether it is our racial, gender or sexual identities," Rodriguez told HuffPost.
She added, "I hope people read the comic and want to shake out their curls and dance bachata half naked in their rooms."
Check out more of Crystal Rodriguez's work on Instagram.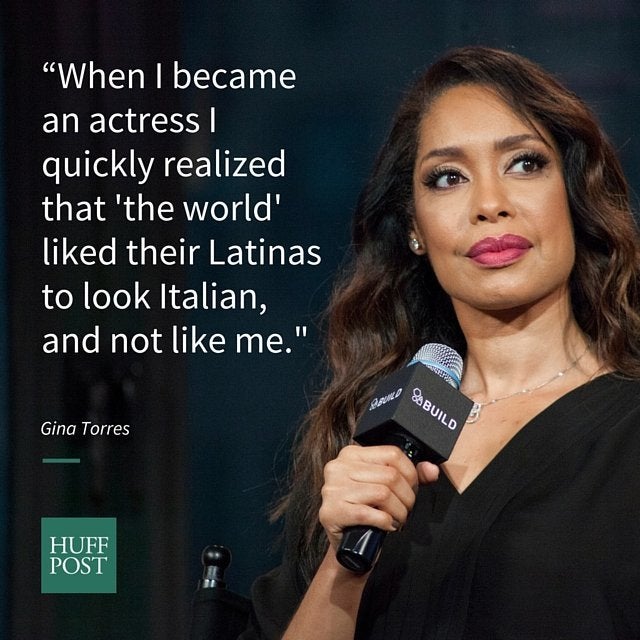 9 Famous Afro-Latinos Open Up About Being Black And Latino
Popular in the Community