Carla Curiel, born and raised in Santo Domingo, is the founder of Mundo Lanugo, a lifestyle and entertainment brand inspiring Latino at Heart (Latin at Heart) confidence and cultural pride among pre-schoolers is based in Miami. At age 18, she came to the United States to study. A graduate of Babson College, Curiel has over 13 years of experience in retail strategy, brand building and marketing. Prior to Mundo Lanugo, Curiel co-founded a successful general merchandise import and export company with distribution in Latin America, Mexico, and Chile. Her marketing savvy developed at a young age as a member of the management team for Grupo Carol, the largest drugstore chain in Dominican Republic. An accomplished entrepreneur, multicultural marketer, and Latina leader, Curiel is considered a trailblazer defined at core by her passion, commitment and proactivity and is a sought out speaker on raising bilingual and bicultural children. Below is her journey as an immigrant Latina mom.
Were you raised bilingual? I was initially raised monolingual Spanish but my mom always understood the importance of learning other languages, so I was enrolled in an elementary school that had daily English classes. When it was time to attend middle school, I was switched to an English immersion school, a very traumatic experience because I did not want to leave my friends, but I understood my parents wanted the best for me. I started in 6th grade with a 3rd grade level English, on an ESL program. By 9th grade, I had gotten the English down, and my mom was once again pushing me to learn another language. At 14, I was enrolled in French classes after school. After a few years learning French, I had the awesome privilege to attend summer camps in France to put in practice my knowledge.
How old are your kids? I have happy 4-years-old twin girls, named Adriana and Emilia.

Why is it important to you to raise them bilingual/bicultural? For me, the second I became a mom, I had this urge to share with my twins our Latino culture - our traditional songs, our games, and our story. I also wanted to give them the advantage of being bilingual. I knew that at times, life was going to make them feel like they are not Latino enough because they are American, and that they are not American enough because they are Latino. So, it was particularly important for me to empower them with a sense of having "the best of both worlds."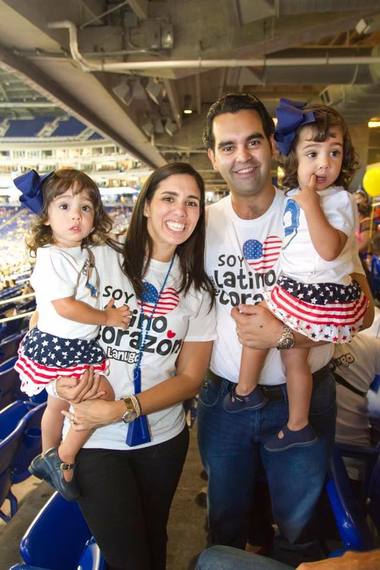 Tell me about Mundo Lanugo, how it started, how does it work? Mundo Lanugo™ started very personal and became professional upon my realization that I was not alone. Wanting to raise my children bilingual and bicultural, I went to the stores looking for tools to help me, but I could not find any products that resonated with me. The most out there were blank translations from English to Spanish. I longed to see our spice; our culture represented in media and consumer products. Having graduated from a business school, I knew that the next step was to figure out if I was the only crazy Latina mom who felt this way or if this was a real unmet need in the market. The numbers were staggering. It was an opportunity and my calling to develop those characters and that brand that I so desired for my kids, and that would serve as a bridge to help them grow a healthy identity with both cultures. I created what I felt was needed: a preschool entertainment brand that helps Latina moms connect their kids to the Hispanic culture and promote the Spanish language.
In Mundo Lanugo, each of our character presents a facet of Latino culture, such as music, crafts, traditional games, cooking and storytelling, creating a proven formula to teach culture to children and to awaken their curiosity to learn more about themselves. We do it via animated videos, apps, books and live shows that share three very important pillars: they are 100% culturally relevant, in Spanish and teach good values.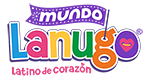 How do you balance work and family life? Oh! I try my best. I think I am doing well because my girls still think I am the best mom in the world! But, it's hard sometimes. Some days a daily balance might not happen, so I make it up the next day, on the weekend and on a vacation.
What has motherhood taught you? I have learned that the kids teach us as much or even more than what we teach them. My girls have taught me to reconnect with my roots, my faith and my child inside. Plus, they've really pushed me to grow as a person and be the best example and role model I can be for them.
Is there a Latina/Hispanic Mom or Dad that inspires you? Besides my parents who have been amazing role models for me, the 'everyday' Hispanic moms and dads inspire me. I love reading the 'viral' stories on social media of all the real 'American dreams' from Latinos whose sacrifices and hard work have paid off in their children's achievements. Their bravery and persistence inspire me. I imagine that it relates with what I want to do for my daughters: give them the best opportunities in life and show them to be 'seres de bien' (good human beings)!

Who do you go to for help with your kids? Besides my husband, which is always my partner-in-crime with everything, my extended family, especially my mom and my mother-in-law. They are an amazing support!

Your advice to Latina/Hispanic working moms? I love Maya Angelou's quote "do your best until you know better, and when you know better, do better." That's pretty much what keeps me going, trying and learning to be my ultimate best.
For more information about Mundo Lanugo: https://mundolanugo.com/en/
To hear more from me, visit my site: http://maritererodriguezbellas.com
Calling all HuffPost superfans!
Sign up for membership to become a founding member and help shape HuffPost's next chapter